Nick Cannon's 'Gang' of Kids Bond in New Photos Just after His 7th Baby Was Introduced
Nick Cannon became a seventh-time father with the birth of his son, Zen Scott. The proud papa marked the new arrival with a family photoshoot featuring the new bundle of joy, his mom, and the rest of the gang.
The joy of welcoming a newborn is boundless, no matter how many times one experiences it. For Hollywood all-rounder Nick Cannon, the seventh time is a charm.
The actor took to Instagram to introduce his newest addition to the world while flaunting the bond between his gang of kids in a series of heartwarming photos.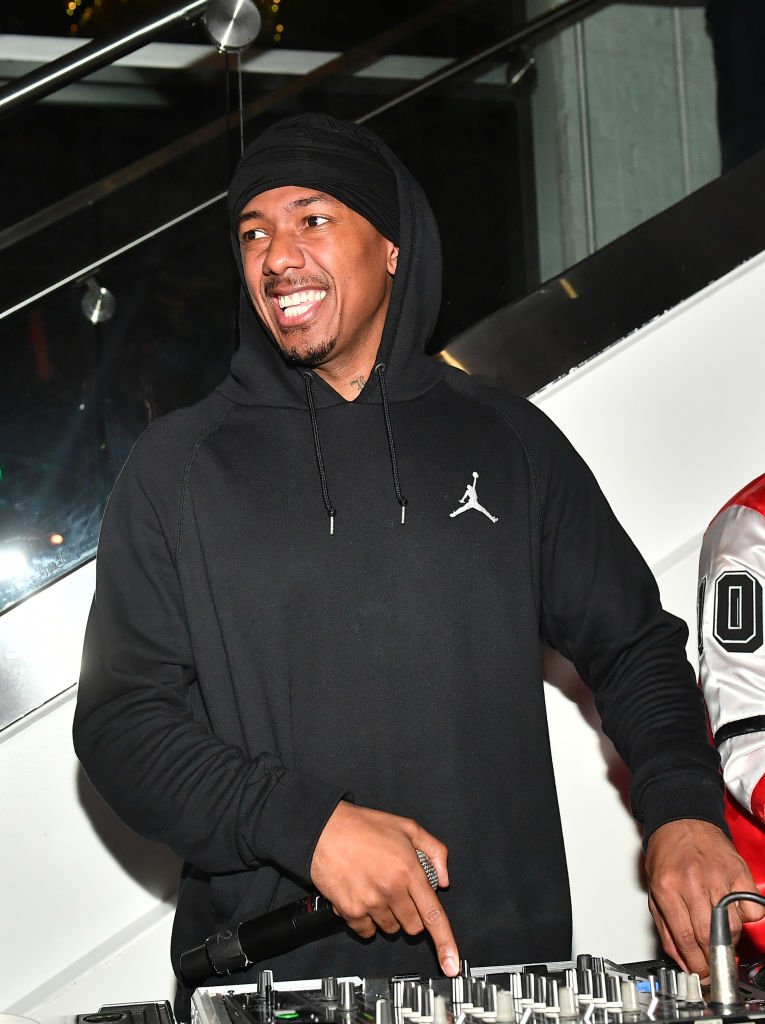 THE CANNONS PHOTOSHOOT
Nick welcomed his seventh child, Zen Scott Cannon, on June 23, 2021, with model Alyssa Scott. In celebration of his growing family, the 40-year-old showed off all his kids on social media, as they bonded in a string of pictures shared on his Instagram stories.
One of the shots showed Nick, dressed in a lemon green tracksuit while squatting on a field, with his daughter Powerful Queen Cannon hanging on a carrier strapped to his shoulders.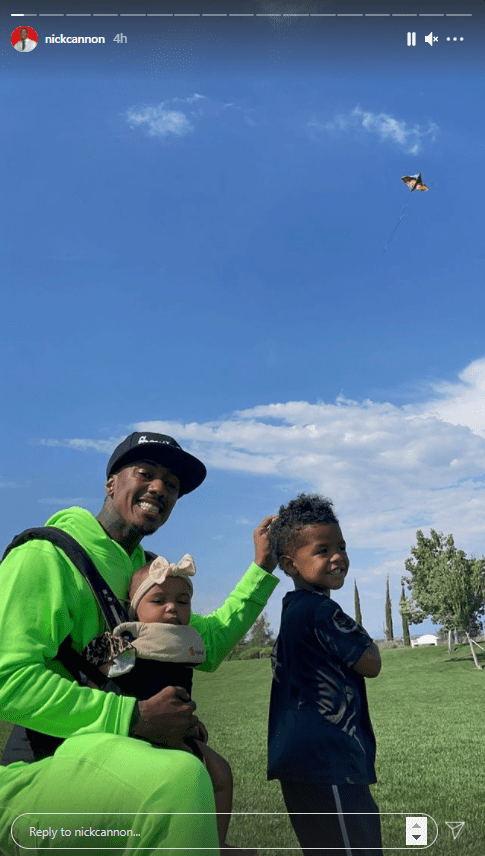 Nick's four-year-old son, Golden Sagon Cannon, also appeared in the shot, smiling adorably as his dad ruffled his hair. A second photo showed Nick and Powerful enjoying a father-daughter moment as they starred fondly at each other.
The next shot was more heartwarming, featuring the television presenter teaching the tot to play the piano. Nick also shared a pic showing him and Golden teaming up on stage for the family game show "Gazillion Bubble Show."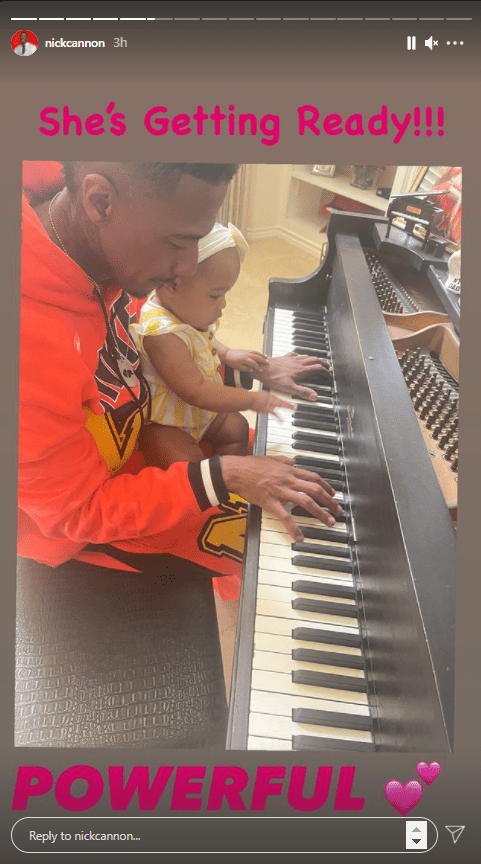 BONDING WITH THE "GANG"
Making his photo spree more desirable, the actor shared a photo of his four oldest kids enjoying a fun moment with him. The shot featured Nick, his 9-year-old twins, Monroe Cannon and Moroccan Cannon, with their younger siblings Golden and Powerful.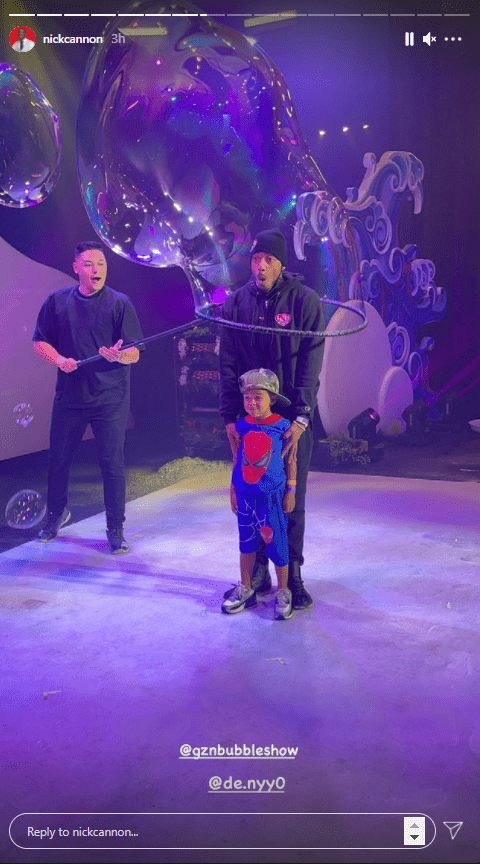 Moroccan looked handsome, standing beside Golden in a red hoodie and black pants, while the latter appeared distracted in his attempt to scale the white backdrop.
Monroe and Nick sat side-by-side, cuddling Powerful affectionately. He tagged the shot with the caption, "The Gang," referring to his "Ncredicle" quad.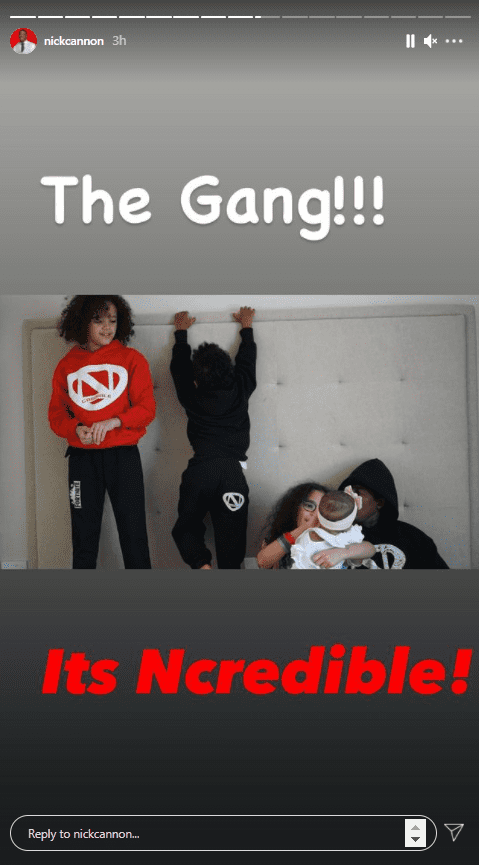 Another shot was a close-up look at Monroe as she cuddled her little sister affectionately, clearly portraying sisterly love. It seemed the family crowned the shoot with outdoor activities like flying kites and swinging with "grandmomma," evident in the icon's pics.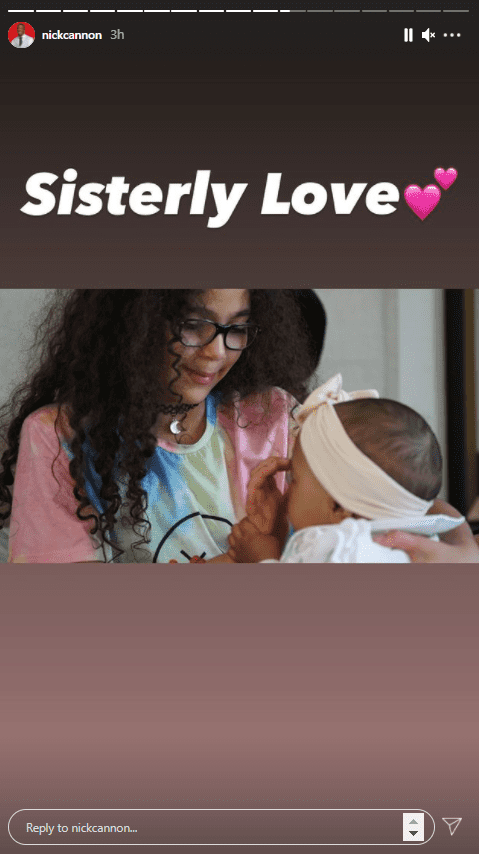 INTRODUCING NUMBER 7
Nick's seventh child also made an appearance during the shoot, easily taking center stage. One of the photos showed the newborn wrapped in a white towel as he slept peacefully.
The shot was an official introduction of Zen Scott to the world, going by the actor's caption. Nick went on to disclose the baby's cute nickname, "Z Chilling."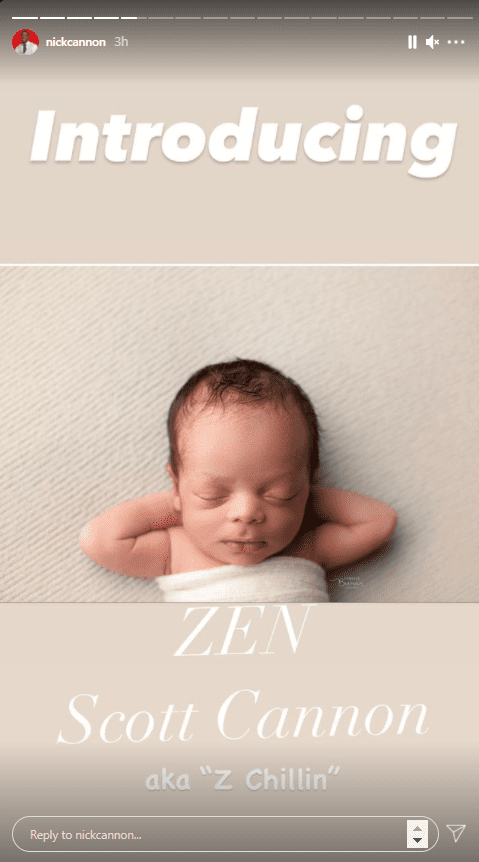 UNPREPARED FOR THE SPOTLIGHT?
Predictably, joining Nick's ever-growing list of baby mamas put model Alyssa Scott on every lip, with many trying to discover more about her. The announcement of Zen's arrival, coupled with the actor's photo splash on Instagram stories, further piqued fans' curiosity.
However, it appears Scott had other plans up her sleeves. Shortly after the photoshoot, the new mom made her Instagram account private, with no immediate explanation.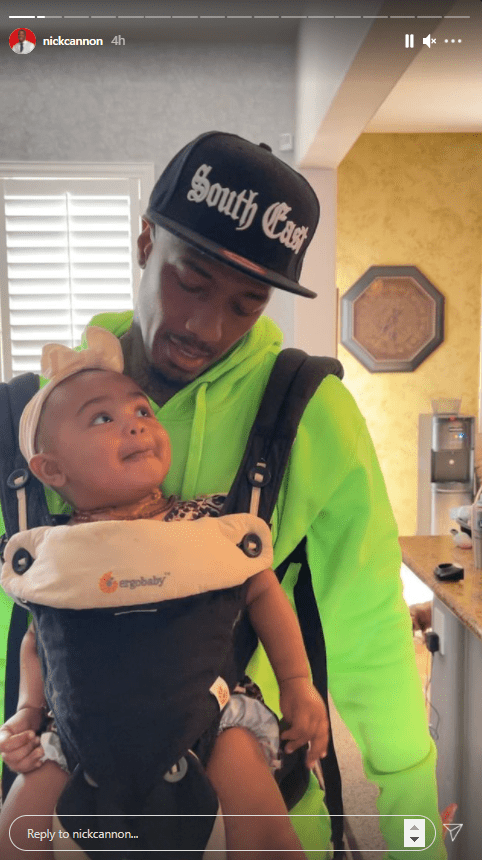 FATHERHOOD
Zen is Nick Cannon's seventh kid and the fourth he has welcomed within one year. The entertainment icon shares his kids with four different women. He shares his oldest twins, Monroe and Moroccan, with singer Mariah Carey, whom he divorced in 2016, after eight years together.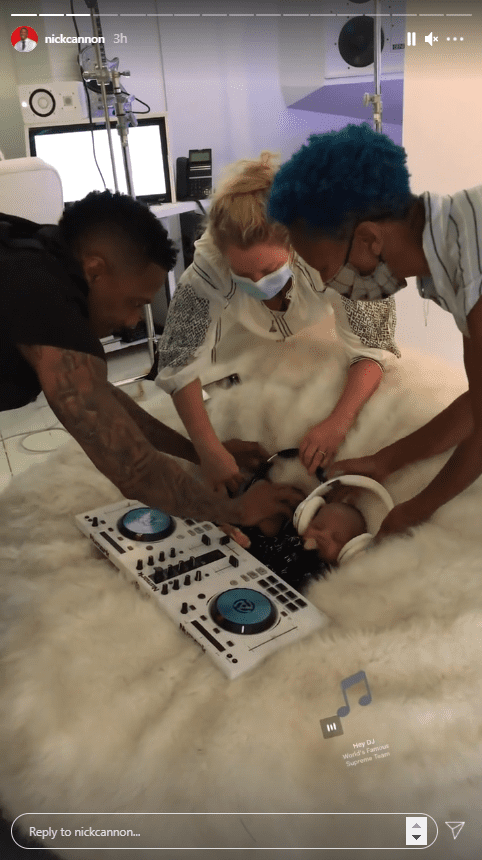 The icon welcomed his third child, Golden Sagon, with Brittany Bell. The former couple is also parents to a daughter, Powerful Queen, born in December 2020.
On June 16, Nick's second pair of twins, Zion Mixolydian Cannon and Zillion Heir Cannon, arrived. Days after welcoming his twin boys with professional DJ Abby De la Rosa, Alyssa Scott gave birth to the star's seventh child.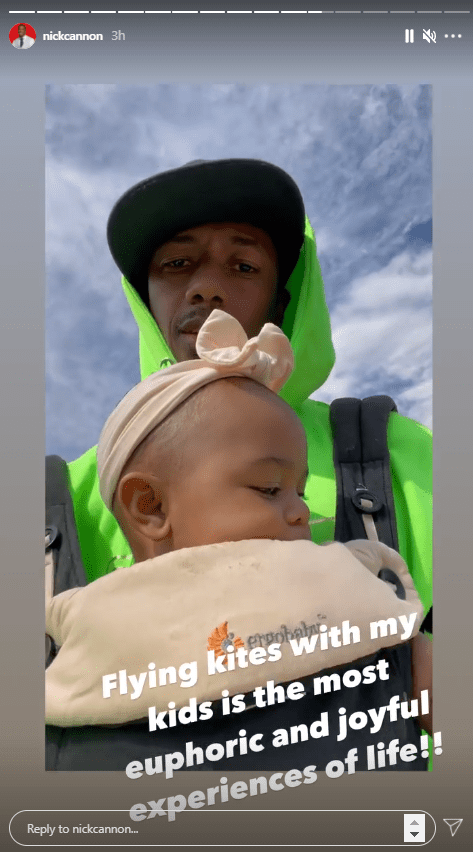 Despite Nick's ever-growing family, the father of seven, who openly frowns at the use of condoms, strives to be there for all his kids. So far, he has aced his fatherhood role, earning his kid's love and affection.