Father-of-7 Nick Cannon Says He Had All His Kids 'on Purpose'
Nick Cannon may not have been lucky with staying with one woman for long and has never had the patience to endure a relationship. Still, he admits that having his seven kids from four different women is not a mistake.
TV personality, actor and rapper, Nick Cannon has contributed a wealth of talents to the entertainment industry for more than a decade and enjoyed the fame, money, and recognition that followed.
He is a public figure who does not mind having his business out in the media and confidently defends his stand or opinions. Like any successful and talented male in the industry, with a "bad boy" swag, Cannon has been romantically linked to a long list of youthful beauties.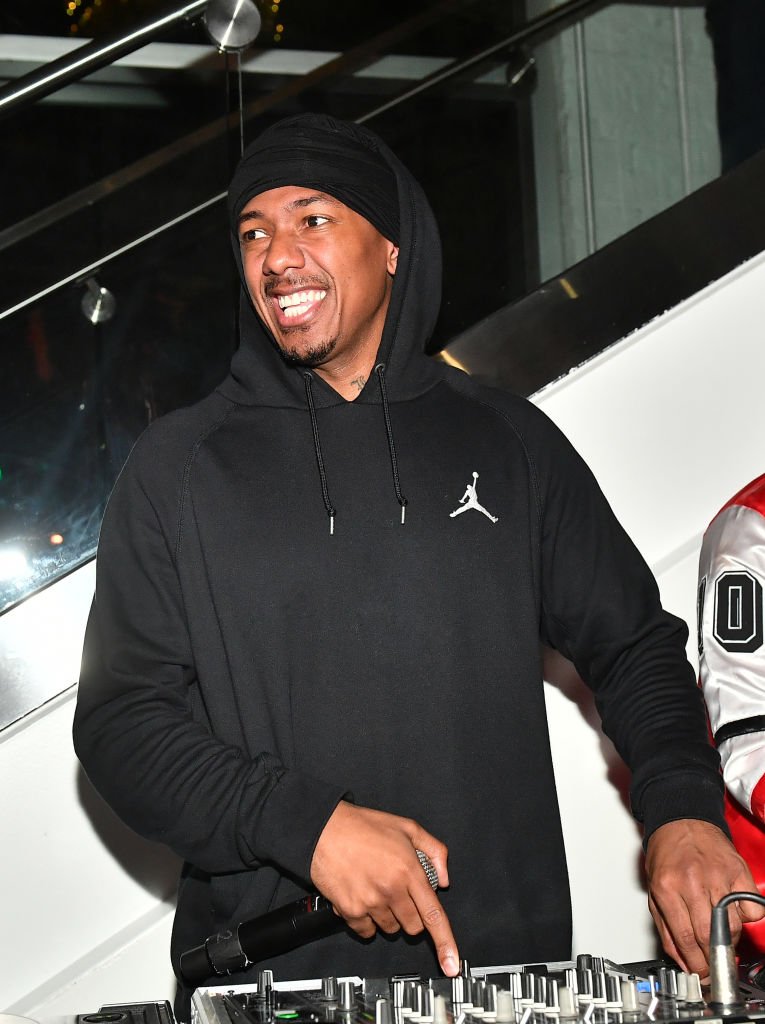 Surprisingly, he has left a permanent mark in the lives of a few of these women. At the moment, the actor fathers seven children, all from four different women—he had the last four babies in one year!
The numbers and time frame may be alarming to fans, but daddy Cannon said on Power 106 Los Angeles radio that it's not, especially since he has been "having these kids on purpose" and plans to have more despite. During the same interview, he added:
"There were a lot of people that I could have gotten pregnant that I didn't. The ones that got pregnant were the ones that were supposed to get pregnant."
WHO ARE HIS CHILDREN'S MOTHERS?
Mariah Carey takes the number one spot on the list. The talented singer gave birth to twins Monroe and Moroccan during her and Cannon's time as a married couple from 2008 to 2016. She remains the only one to have walked down the aisle with the rapper.
Brittany Bell is a former model, dancer, and beauty queen, who maintained an on and off relationship with the rapper for a while.
After his marriage with Carey ended, Bell became the queen of Cannon's heart, and the then couple welcomed a son named Golden. Last year, they added a daughter, Powerful Queen, to the mix.
A few months after their baby's birth, an ex-lover, Jessica White, confessed that she was shocked to find out about Bell's pregnancy because she was in a relationship with Cannon and planned on starting IVF with him at the time of the news.
If it had been successful, the actor might have had more than seven babies and five women on the list. Abby De La Rosa, a DJ, is the mother to Cannon's fifth and sixth kids— they are twin boys named  Zion Mixolydian and Zillion Heir.
The babies were born in June and share the same birth month with their youngest sibling. Not much is known about Rosa's relationship with her baby daddy, and the duo has not been spotted outdoors.
Alyssa Scott, a model, and rumored girlfriend, is the fourth baby mama who gave the actor his seventh child and fifth son, baby Zen. She announced that she was pregnant on Father's Day this year and stunned fans with an update a few weeks later about the baby's arrival.
PARENTHOOD WITH CANNON
So far, the father of seven has shown nothing but love to his kids by appearing in posts and spending time with them while co-parenting amicably with their mothers.
His first set of twins, Moroccan and Monroe, are not alien to daddy's love and affection, as he constantly shows up during playdates, hangouts, and birthdays.
Cannon's kids with Bell, Golden, and Powerful also get to have daddy around with them. Images of the actor goofing around with his babies are often shared online.
As for the last three kids, the entertainer will certainly show up. He already teamed up with De La Rosa for a lovely maternity photo shoot, where he stood close to the heavily pregnant DJ.
In return, she celebrated her baby daddy on Father's Day with an appreciation caption that the entertainer has not acknowledged. Baby number seven is sure to have him around as Cannon reportedly featured in a maternity shoot with Scott.
He was also seen on a date with the then-pregnant model, showing that he is supportive and will be a present father; after all, he had all seven on purpose!