1-Year-Old Baby Is Found Drifting On the Open Sea in a Rubber Ring
The beach can be a fun place but also a dangerous one, especially for parents who take their eyes off their children because they might end up in the middle of the ocean like this 1-year-old girl.
In a video that is going viral, a little girl can be seen being rescued by Civil Protection officers near a Tunisian beach after the wind blew her away from the shore.
The incident took place shortly after 5 p.m on Saturday, in a Kelibia beach, on the country's northeast coast, and it is still unknown how the child managed to get lost.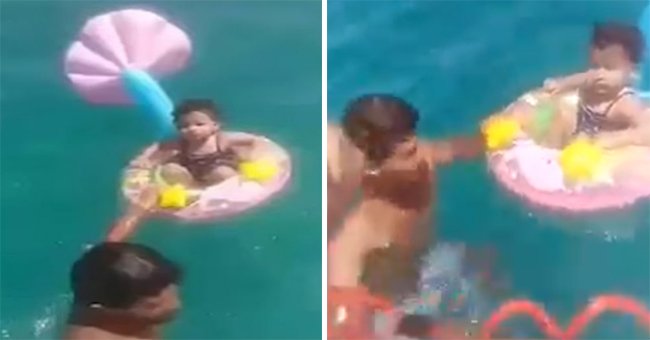 ALL ALONE AT SEA
In the short clip circulating online, which was filmed from a jet ski, the baby is spotted sitting in a pink inflatable ring with a white shell on top, being pulled by a lifeguard.
The man seen in the footage rescuing the crying child pulls her towards the vehicle before speeding back towards the shore, with the rubber ring in the back.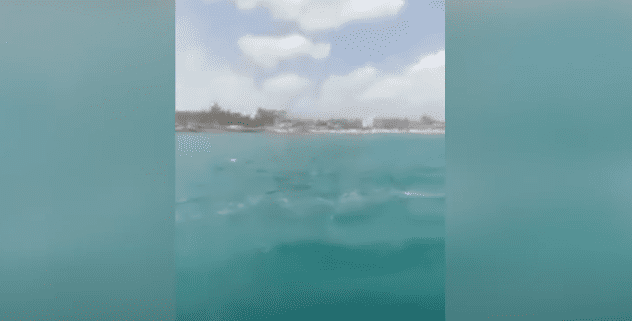 At one point, the man filming the ordeal pans the camera towards the beach in order to show how far the 1-year-old had drifted. Luckily, the little girl was not harmed.
It is believed that the child was in the water with her parents when a sudden weather change caused the wind to pick up and blew the infant further into the ocean.
Following the incident, the authorities urged parents to be vigilant and not take risks during expected weather changes. But humans are not the only ones capable of coming to the rescue when it comes to babies.
MATERNAL INSTINCT
Recently, a momma deer came running out of the woods in Ohio after she heard a baby crying nearby. However, the child was just enjoying some outdoor time with his mother, Hannah Burton.
The moment was captured on camera by Hannah, who then shared the clip on TikTok, depicting the deer rushing out of the woods as baby Charlie cried.
Although Hannah was scared at first, she quickly realized that the deer appeared in her backyard, led by her maternal instincts, and not to cause Charlie any harm.