Kevin Hart's Older Daughter, Heaven, Missing in Family Vacation Photos & Fans Are Puzzled
Kevin Hart and his family are having so much fun during a vacation. However, some eagle-eyed fans were puzzled why her daughter, Heaven, was not in the pictures. Take a look at the fans' comments.
Actor and comedian Kevin Hart took time out from his busy schedule and went on a tropical vacation with his family. With constant updates about his whereabouts on Instagram, it's clear he's having a great time with his loved ones. 
However, sharp-eyed followers noticed that Hart's 16-year-old daughter, Heaven Hart, is not present in his breathtaking beach snaps. "Where [is] Heaven?" a curious fan commented in the doting dad's photo.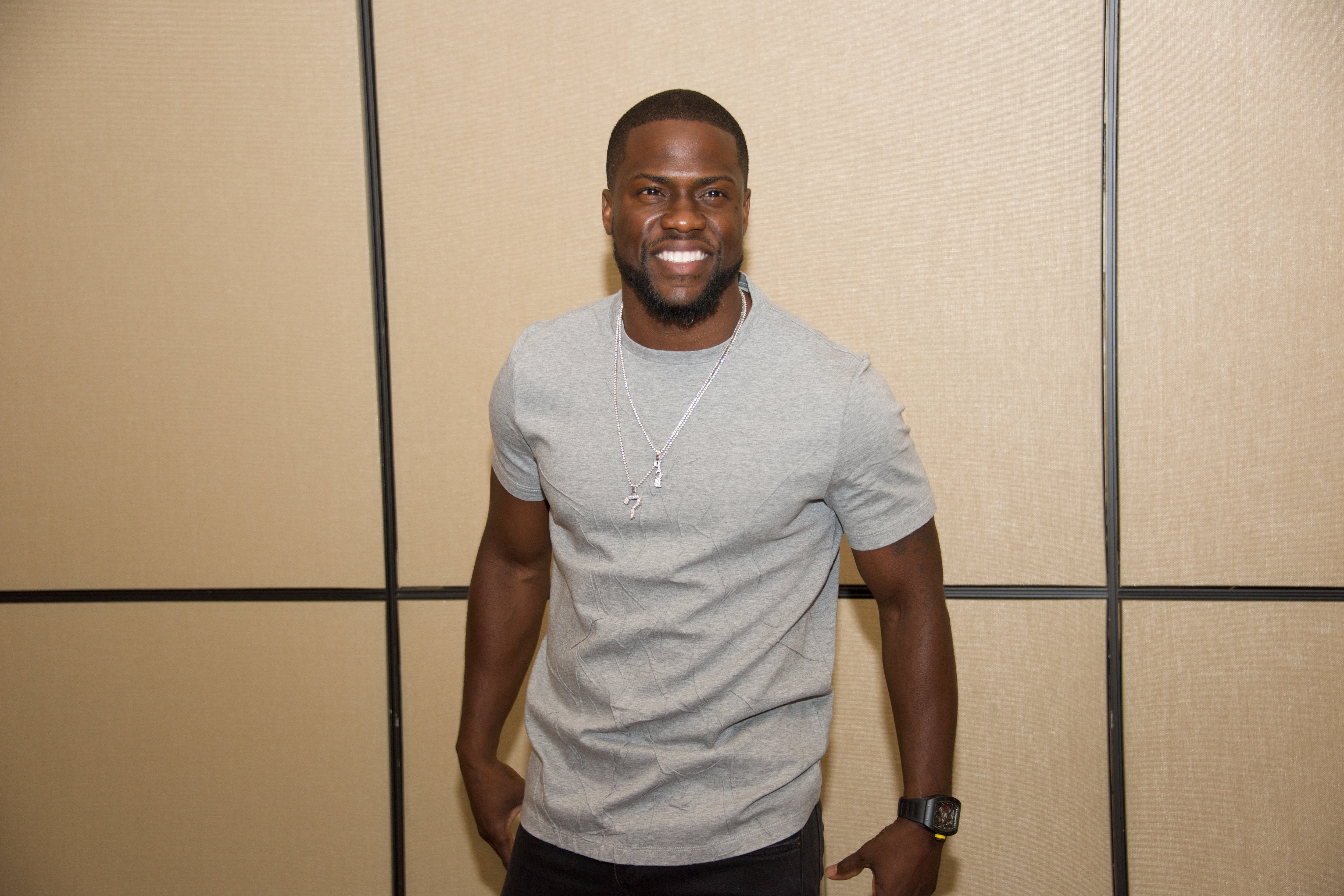 Hart is a father of four. Heaven and Hendrix, 13, are his kids with his ex-wife, Torrei Hart, while nine-month-old daughter Kaori and Kenzo, 3, are his children with his current wife, Eniko Hart.
The photo the fan commented on showed Hart standing close to Kenzo as he carries Kaori in his right arm. Beside him is Eniko in a yellow bikini while his teenage son dipped in the water with a snorkel on his head.
In the following snaps, the "Central Intelligence" actor was pictured with his family relatives while on a yacht. Another photo showed him cuddling up to Kenzo while Eniko was with her baby girl.

No matter how fun Hart's vacation photos were, some fans could not help but wonder why Heaven was not on the trip, given that it's supposed to be a family getaway. Another wondering fan asked:
"Where is his other daughter though am I the only one who missed that [sic]."
An observant follower chimed in and asked the same question to the 42-year-old actor. However, Hart did not provide them with answers, but recently, he shared a photo that featured his teenage daughter. 
Hart's picture showed him in the car with Heaven on the driver's seat. The "Jumanji" actor noted that her daughter is presently learning how to drive her own vehicle.
Four years after the controversy, Hart's family has moved on.
In March 2021, the proud dad gifted his eldest daughter with a new Mercedes-Benz GLC SUV during the latter's Sweet 16 celebration. The new car marked Heaven's added responsibility as an incoming adult. 
With Heaven transitioning to adulthood, Hart could no help but be in awe of her maturity at a young age. The Philadelphia-born actor recently opened up about how his daughter reacted to his past cheating scandal.
In 2017, an unknown person reportedly extorted Hart using a video that allegedly showed the latter with another woman. The stranger threatened to release the clip if the comedian refused to give cash. 
However, the case was settled after authorities became involved. Hart shared that her disappointed daughter became tough on him after the incident happened.
Hart managed to remain honest with his children, despite the scandal not being the easiest conversation. The stand-up comedian recently opened up about his thoughts on cheating.
Hart said parents should discuss the sensitive matter with their children. Some children may quickly understand the situation, but other kids take the matter more seriously.
The "Real Husbands of Hollywood" star suggested that parents should understand their kids' different personalities to manage them effectively. Four years after the controversy, Hart's family has moved on.
Now, Hart and his wife are enjoying parenthood, and both are feeling over the moon with their blended family. Having two teenagers and two toddlers, Hart said the age gap is perfect for them.
Recently, Hart's film "Fatherhood" ranked number one on Netflix in 82 countries since its June 18 release. He starred in the heartwarming movie alongside actors Anthony Carrigan, Melody Hurd, and DeWanda Wise.