Savannah Chrisley's Fans Say She Looked 'Much Prettier' before New Yacht Selfie
Savannah Chrisley celebrated the USA's freedom on a yacht, but her fans had divided opinions about her look. She and her dad have been accused of overdoing Botox previously.
The Chrisleys have been on everyone's radar since "Chrisley Knows Best" premiered in March 2014. Thanks to the reality show, we learned a lot about patriarch Todd Chrisley, his daughter Savannah, and the rest of the family.
Like pretty much every other TV personality, the Chrisleys have been criticized a few times in the past, unfortunately. Some people have even slammed them for their looks.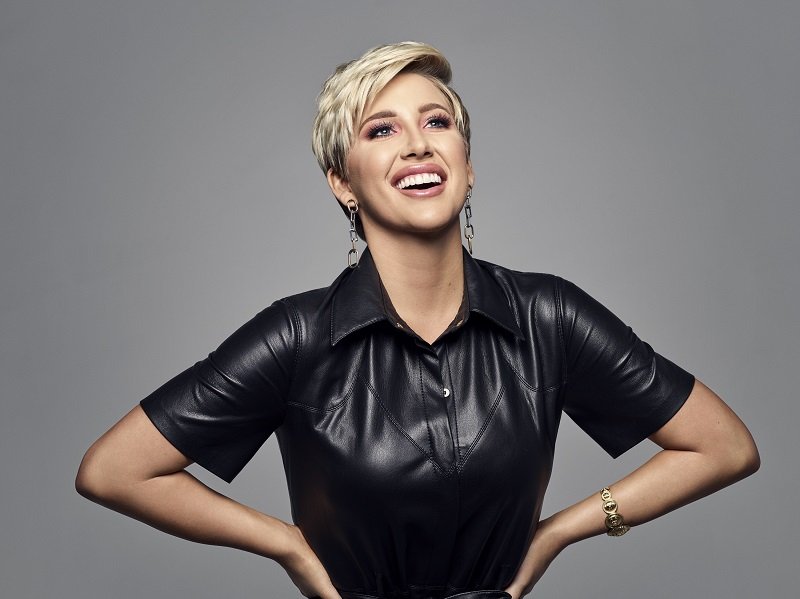 COSMETIC ENHANCEMENT ACCUSATIONS
In mid-2020, Savannah took to Instagram to share a selfie looking as beautiful as always. Apart from her short, blonde hair, her makeup was on point. She even tagged and thanked her makeup artist and hairdresser. 
While most social media fans praised her striking glow, some accused her of getting too much Botox and fillers. "You are so beautiful without all that mess," pointed out a netizen.
A few months later, Savannah shared another selfie that was also criticized. Since she was about to launch her makeup brand Sassy by Savannah, she intended to show how beautiful her products made her look. 
However, some people claimed that she was "unrecognizable" due to Botox, not just makeup. "Those lips have doctors to thank, not lipstick," a troll wrote in the comments. 
NO FACELIFT BUT BOTOX
Later that year, it was Todd's time to be on the hot seat. He shared a selfie just after shaving his face and explained that his wife, Julie Chrisley, was not a fan of his facial hair. 
Shortly after posting the photo, Todd's followers flooded the comment section with speculations about him going under the knife. Some were sure that Todd had a facelift, and others wondered if he just used too many filters. 
Unlike Savannah, Todd clapped back at his naysayers. He replied he neither had fillers in his face nor got a facelift done, but he might have one done "in the future."
One of her naysayers even claimed that [Savannah] looked like her 52-year-old dad.

Todd didn't hide the fact that he gets Botox treatments to smooth out his wrinkles every six months, though. When "Real Housewives of Beverly Hills" star Lisa Rinna wrote that Todd looked like he was 12, he replied, "thank God for laser, Botox, and prayer."

"LOOKS SO DIFFERENT"
In July 2021, Savannah's look was heavily criticized by her social media followers again after posting a short video from a yacht to commemorate the USA's freedom. 
An Instagram user pointed out that she looked "so different since last season" and that she used to be "much prettier." Another person wrote that Savannah didn't need the fake "ducky face." 

One of her naysayers even claimed that she looked like her 52-year-old dad. Fortunately, Savannah's real fans urged her not to worry about her detractors as people would complain about everything.
COUPLES WITH BIG AGE GAPS
Coming back to Todd, he and his wife made headlines in early July after talking about couples with significant age differences for an episode of the podcast "Chrisley Confessions." 
After a caller said they were dating a 30-year older person, Julie noted that it was "too much." Todd was on board with Julie's opinion and even said he wouldn't support Savannah if she got romantically involved with someone much older than her.
He added that the caller would eventually get tired of the relationship when their partner got older. Julie even pointed out that the maximum age gap for a couple should be 15 years.
At the moment, the Chrisleys are supporting Savannah's beauty brand by promoting her products on social media and urging everyone to check them out. What a loyal family!