Farrah Aldjufrie Is a Luxury Real Estate Agent — Get to Know Kyle Richards' Gorgeous Daughter
Kyle Richards had a female child when she was barely more than a child herself; she did a great job co-parenting her with her ex-partner. Meet the woman the child grew to become. 
Kyle Richards is famous for being a popular fixture on "Real Housewives of Beverly Hills," which is no small feat considering how easily actresses that participate in the show come and go. 
There is certainly no disputing her status as a "real housewife;" however that is not all there is to Kyle Richards. The famous actress is also a proud mother to four gorgeous daughters.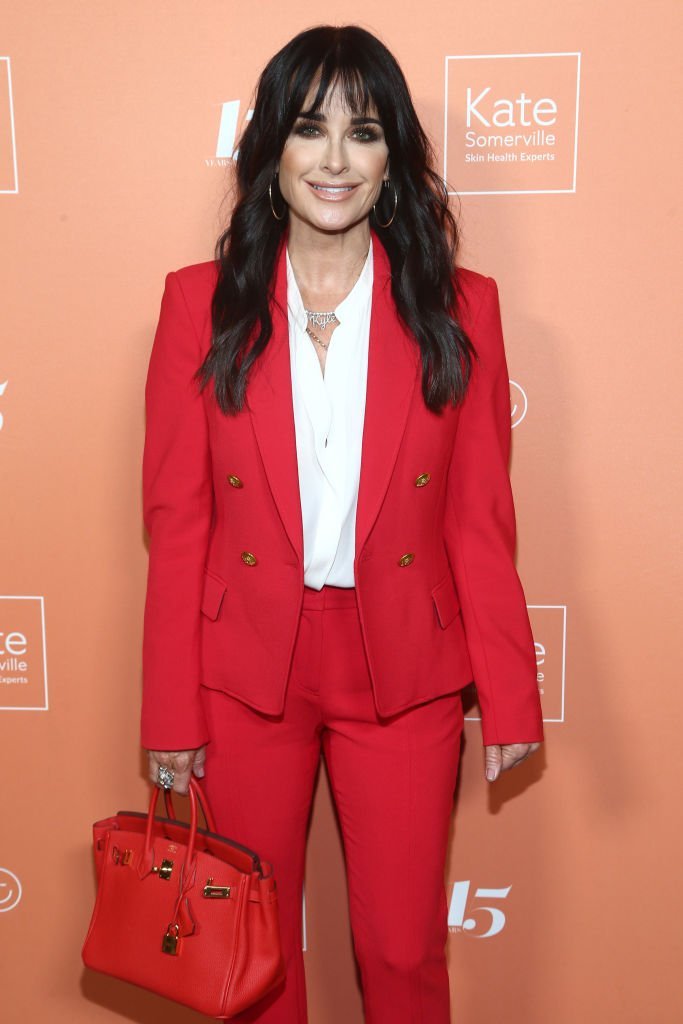 The child that first made her a mother was named Farrah Aldjufrie, and unlike her mother, who entertains the populace on TV, she is more concerned about putting roofs over the heads of those who request it. 
Yes, Farrah is an established luxury real estate agent, and because she was welcomed while Kyle was aged 18, the two have had the opportunity to weave a tight bond between themselves. Keep reading to learn more about Farrah and her other sisters. 
WHO IS FARRAH ALDJUFRIE?
Kyle got pregnant at the age of 18 with Farrah and welcomed her on October 31, 1988. Kyle practically grew into a woman under the watchful eyes of her daughter, so they share a very tight-knit bond.  
She is the actresses' first child, and she has three other siblings, Alexia, Sophia, and Portia — all of the products of her mother's relationship with Mauricio Umansky. Even though they are really just half-siblings, Farrah shares a great relationship with all three of them. 
For work, Farrah jettisoned a life in the spotlight for one that would put her face to face with people with the sole purpose of guiding them to make a housing purchase. 
Her love for real estate started developing at a young age; she once told Haute Residence that as a little girl, she would ask her parents to take her to open houses on Sundays so she can know about the different neighborhoods within LA. 
She had an eye for great architecture and thoroughly enjoyed imagining what sort of people would be perfect for each home. She went to university with such intense passion and graduated magna cum laude with a major in psychology and a minor in business. 
The combination prepared her for working as a real estate agent; her background in psychology helps her in the relationship-based industry, and the business skills she picked up help her keep her portfolio in tip-top shape. 
HER PARENTS 
There are some who think Farrah's father is Kyle's husband, Mauricio Umansky; however, that could not be farther from the truth. The famous real estate agent is actually the product of Kyle's marriage to Guraish Aldjufrie from Indonesia. 
The two recently purchased a house together, and they have plans to flip it together.
The marriage was short-lived, and the couple went their separate ways in 1990 when Farrah was barely two. Despite the split, Kyle's oldest daughter still enjoys a wonderful relationship with her biological father. 
When Farrah talks about her dad, the love she has for him is always apparent in her words. Even better, she does not let her affection for him disrupt her relationship with her stepdad Mauricio. 
When The Daily Dish caught up to her in 2016, she stated that her father, at that time, was residing in Bali but that despite the distance, they were in close contact and would often make time to hang out.
On the topic of how both her fathers get along, Farrah often says they do so splendidly. As far as she is concerned, they both raised her and have a friendly relationship that has even extended into their respective businesses.
Farrah told The Daily Dish that they have done real estate deals together. She also claimed that her biological dad usually refers clients to Mauricio.
HER DREAMY BOYFRIEND 
Farrah truly has it all, a successful career, doting parents, and also a dreamy boyfriend. That's right, Farrah Aldjufrie has a boyfriend, and his name is Alex Manos.
Manos is the President and Founder of the Beverly Hills car club, and he has been dating her for quite some time. 
The two recently purchased a house together, and they have plans to flip it together. The affair excites Farrah very much, but fans suspect her joy springs from sharing her passion with her beau. 
Farrah sees a long-term relationship with Manos, which will end in their marriage, and her mother is just full of support. The woman is impatient about the whole affair and hopes her daughter can get on with it.