Mom Looks under Teenage Son's Bed, Makes Horror Find
Amanda Nighbert, a dietitian and fitness enthusiast, recently had the shock of her life after moving her son's bed and finding something very disgusting hiding under it.
As a rule, parents might want to stay away from their children's bedrooms during their teenage years in order to avoid awkward discoveries, but Amanda broke that rule and came face-to-face with a pile of trash.
The moment was caught on camera and shared with the world through TikTok, where it gained millions of views not only for Amanda's reaction but also the unbelievable mess.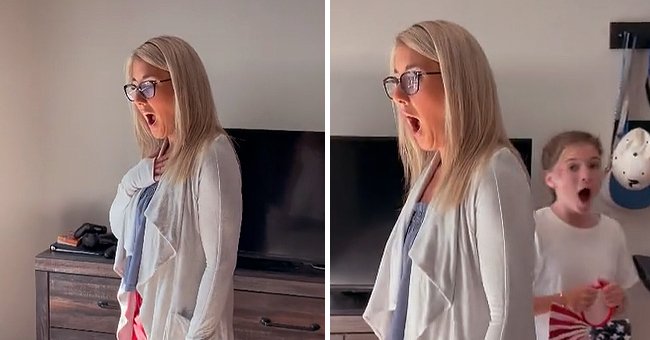 SOMETHING YOU DON'T SEE EVERY DAY
In the clip, we start off by seeing Amanda walking into her son's room with her daughters trailing behind her, but her relaxed expression fades after seeing what her son had been up to.
As it turns out, the teenager had been snacking in his room, which is quite normal, but instead of getting up and putting the empty packages in the trash, he would simply dump them between the wall and the bed.
When the camera pans from Amanda to the pile, we can see how much trash her son managed to accumulate - soda bottles, bags of chips, lollipops, chocolates, cookies, and gummies.
While it was somewhat funny for Amanda to see all the trash, she still had her son clean up after himself, and later on, in the video, we can see him vacuuming the spot.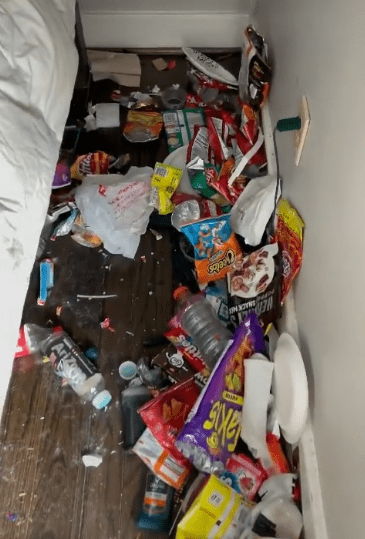 People in the comments had all sorts of reactions, but the most prominent ones came from fellow parents who related to Amanda's pain in the sense that their children also make similar messes.
One user, however, said that it was very normal for teenagers to do this, especially under their beds, where it is highly convenient to drop trash and forget about it because it is out of sight.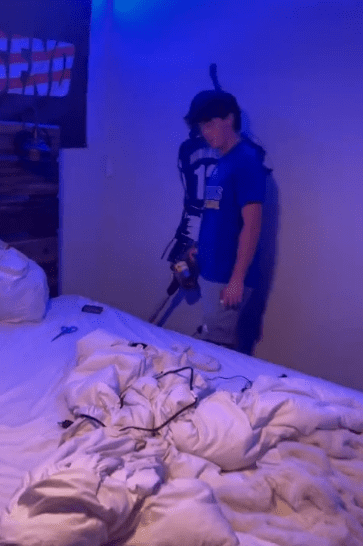 AWAY WITH THE GARBAGE
But there are still young folks, such as content creator Caulin, who care about the environment and use social media to share tips on how to help reduce man-made pollution.
According to the Florida native, picking up the trash and recycling is a good start. Not only that, but making use of store drop-off locations is also a great way to reuse plastic, bread, and other packages.
It is also advisable to remove caps and clear bottles before putting them in a proper recycling bin, and if you're not sure whether an item is recyclable, it is better to put it in a regular trash can.