Adrienne Maloof's Twin Sons Are Already Teens — Glimpse into Her Motherhood and Family
Adrienne Maloof is a proud mother to three kids, including twins, who are growing exponentially — have a glimpse into the life of the TV personality who was betrayed by her friend and husband. 
Adrienne Maloof became a mother for the first time in 2003 with her first son, Gavin. She welcomed him with her second ex-husband, Paul Nassif. During their relationship, the two went on to have two more kids: Christian and Collin. 
While Maloof starred on "The Real Housewives of Beverly Hills," her fans got to see her kids; however, her stint on the show ended after its third season, which means most of her fans have not seen much of her kids for the past nine years.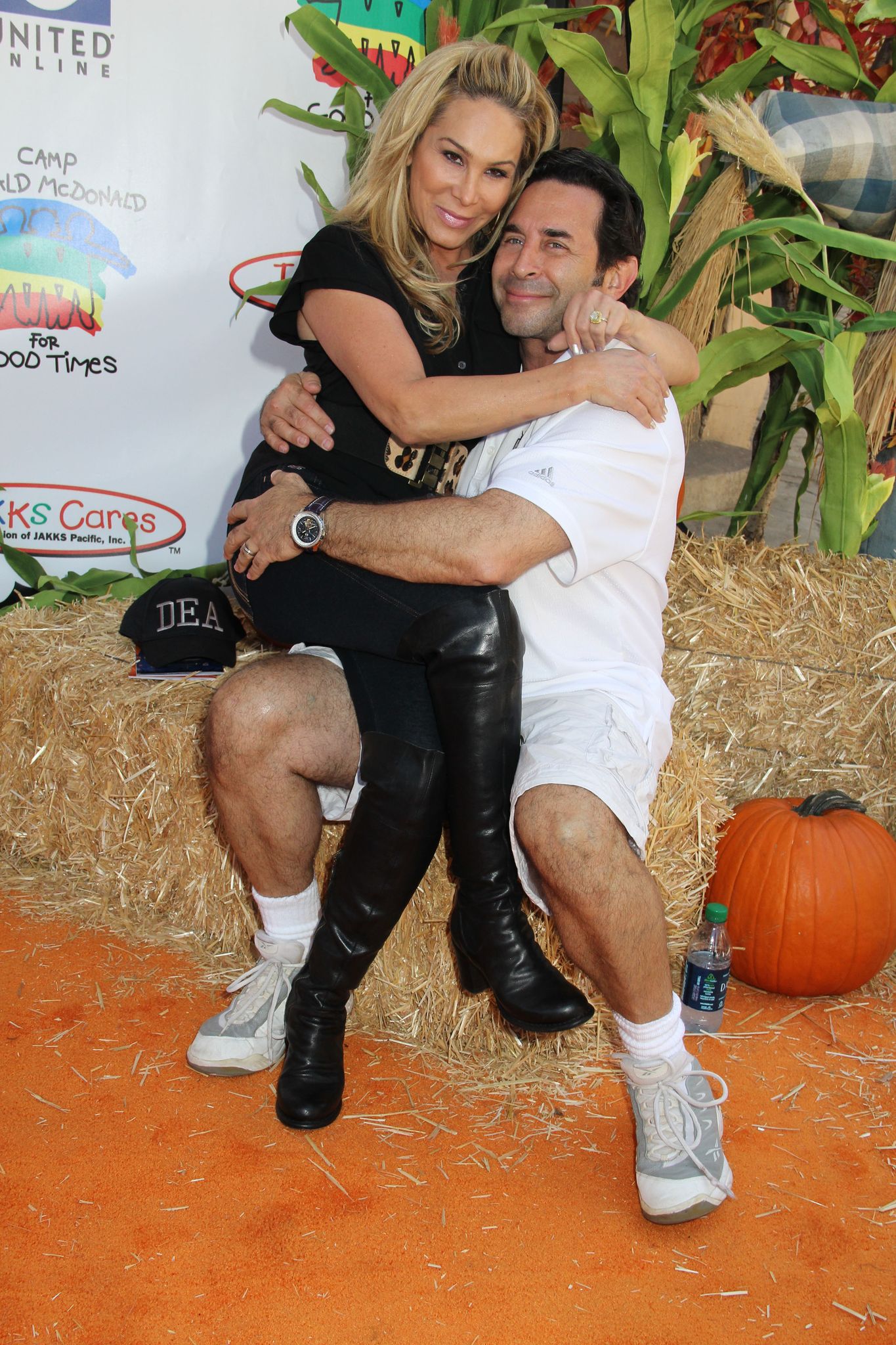 That's almost a decade, and in that time, Gavin, Christian, and Collin have all grown by heaps and spades. In fact, when they celebrated their 14th birthday last year, they were already towering over their father. 
Nassif acknowledged this in an Instagram post that included a picture he took with them at his wedding in September 2019.
In his captions, he declared that they would always be his "babies" even though they are now taller than him. Maloof also celebrated her boys with two different Instagram posts that saw her express pride at seeing them grow up.
Both Maloof and her former partner are aware of how much time is flying with their kids and so are very particular about keeping track of their milestones, and that goes for their eldest Gavin. 
In 2019, a proud Maloof revealed that her first son was already learning to drive, which means he most likely has a license and some experience by now. 
As a mother, the businesswoman struggles with the working mom guilt because while she raises them, she also has to work to maintain her family's dynasty.
She admits things have not been easy as a single mother but has also confessed that her kids are one of her greatest successes. 
Keep reading to find out more about what happened between Maloof and Nassif that brought an end to their near-perfect union, effectively making her a single mother. 
MALOOF'S MARRIAGE TO NASSIF
Adrienne Maloof getting married to famous American plastic surgeon Paul Nassif was believed to be a divine union because of their compatibility; alas, like everything that has a beginning, it also had an end, even though it didn't come until after a decade. 
Maloof, who comes from an extremely wealthy family, tied the knot with Nassif in a lavish ceremony that was held in 2002. There were approximately 500 guests at the Beverly Hills hotel venue. 
The two moved to Beverly Hills after their marriage. When they started appearing on "The Real Housewives of Beverly Hills," the two looked happy enough with each other. The only things that were caught on camera did not exceed a minor squabble over dinner menus and other trivial concerns. 
THEIR DIVORCE
After about ten years of marriage, Nassif filed for legal separation from Maloof. She held out hope for reconciliation for some time but had to accept the development when the famous plastic surgeon filed for divorce months after. 
Naturally, the revelation angered the proud mother and her then-husband, so they responded with a "cease and desist" letter. 
The two claimed to want a mediation outside the court, but they had too many differences to settle peacefully. For example, while Nassif wanted joint custody of their kids, she requested primary custody. 
It resulted in a full-blown legal battle with both parties leveling grievous accusations against the other; Nassif claimed Maloof's behavior had steadily become more unpredictable and that she had taken to verbally abusing him in front of their kids thereby undermining his authority. 
The untoward behavior reportedly peaked on July 14, 2012, when she tagged him a "horrible father" before landing some physical hits on some choice parts of his body. 
The cause of the outburst was that she had been denied the option of inviting her mother for an event, and the altercation was what made him file for separation later the same month.
A source close to Maloof alleged that any force she used in her interactions with Nassif was in the interest of defending herself. 
The former "RHOBH" star claimed in her statement that her ex has a nasty temper which makes him physically abuse her. She also revealed he always carried a gun in his suitcase, making his kids afraid of him. 
Such was their exchange during the time they fought in court for custody of their kids, and it went on for months until October 2012, when the two finally reached an agreement. 
HIS ALLEGED BETRAYAL 
Maloof had her first child naturally, but there were complications with his birth which made her and Nassif opt to go for surrogacy on their next attempt. 
It was a success, and they welcomed their twins, but she wanted to keep the whole affair hushed until after her kids hit age ten. Unfortunately, those plans were ruined by a friend of hers on the "RHOBH" show, her name? Brandi Glanville. 
During the taping of an episode of the show's second season, it saw Glanville reveal Maloof's initially well-kept secret. Naturally, the revelation angered the proud mother and her then-husband, so they responded with a "cease and desist" letter that Glanville promptly ignored. 
Maloof believes the messy affair was one of the wedges that drove her and Nassif apart, but she received the shock of her life when she discovered that the two now appear to get along with each other despite what the woman did to their kids. 
Glanville even once admitted that Nassif had apologized for joining Maloof in sending her a cease and desist letter. Yet, despite all that, Maloof and her former partner are dedicated to making sure they do what's best for their kids.