Tia Mowry of 'Sister, Sister' Shares Rare Photos of Father, Timothy, Showing Their Undeniable Resemblance
Tia Mowry has shared snaps of herself and her father, Timothy Mowry, on social media. The "Sister, Sister" star bears an uncanny resemblance to her dad. See it for yourself.
Tia Mowry feels proud to work in an industry that acknowledges her professional abilities. Despite this, she feels even more proud to be part of a family that possesses a rich and diverse heritage.
The acclaimed actress has three siblings, Tamera, Tahj, and Tavior. All of them were born to interracial parents. While their mother, Darlene Mowry, is Black, their father, Timothy Mowry, is white German.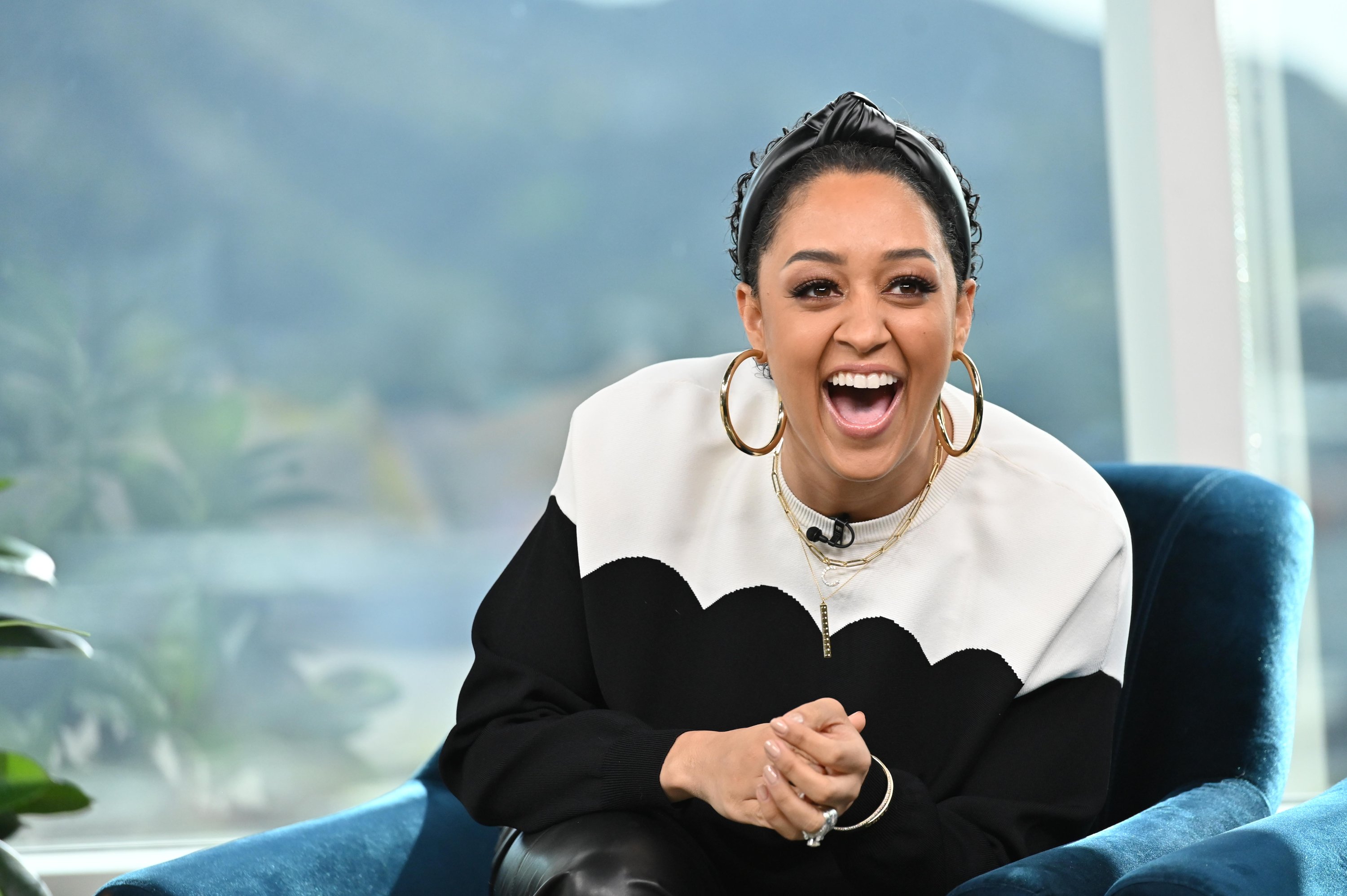 TIA IS HER DAD'S MINI-ME
On July 16, several fans discovered that Tia is the spitting image of her father after she shared two rare photos of him from their recent vacation to Maui, Hawaii. The caption for Tia's adorable post reads:
"The last time we were in #hawaii together as a family was when I was a kid!"
Tia and Timothy look like twins in the first picture. For the selfie, the star styled her hair into long braids and wore a floral top. Accessories such as sunglasses, earrings, and necklaces completed her look.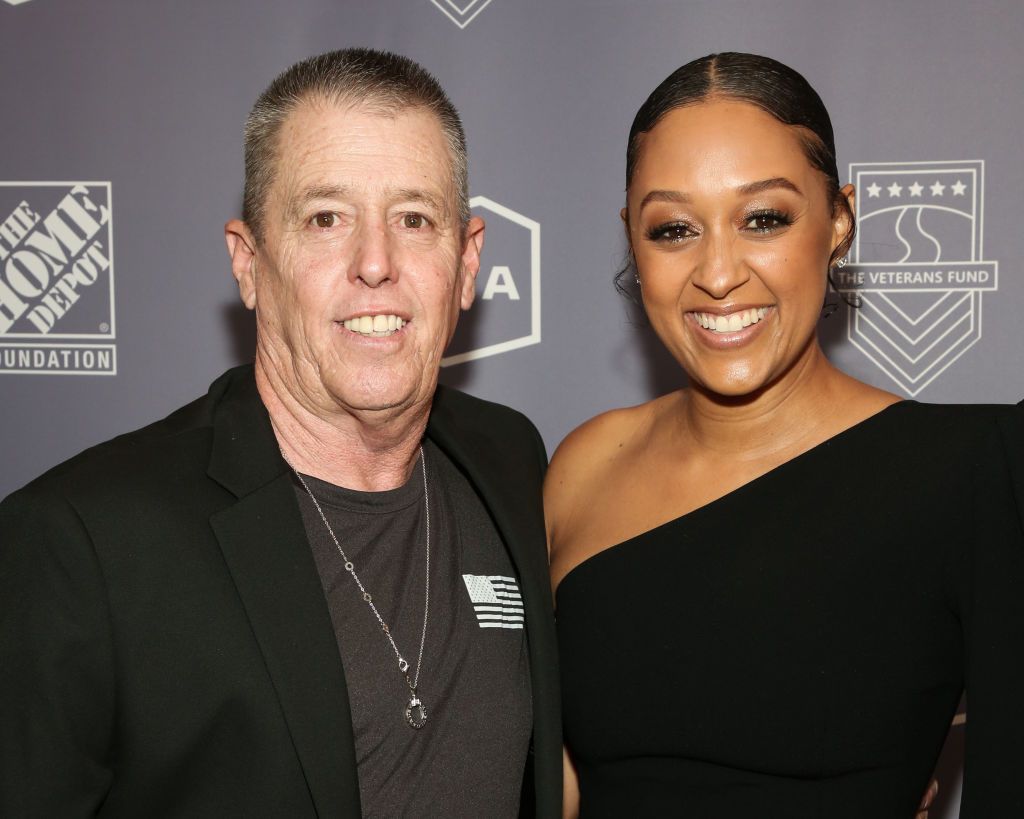 Opting for minimal makeup, Tia smiled as she posed with her beloved dad, who looked impeccable in his shirt and shades. There was a strong sense of camaraderie between the father and daughter.
Since racism is still prevalent, Tia is hoping that things will change for the better in the future.
FANS' REACTIONS
As of this writing, the photos garnered more than 223,600 likes. Many fans immediately flocked to the comments section of the post, taking the time to praise the pair. One person wrote, "You look like him!!!"
The majority of Tia's followers pointed out that she and Timothy share the same smiles, while another fan mentioned that the television personality's 10-year-old son, Cree, also resembles his father.
Meanwhile, the second photo shows Timothy smiling as he leans against a black railing, with trees of varying kinds gracing the scene. Adding to the charm of his picture were the white clouds and blue skies.
THE BEST GRANDPA
Timothy's role as a grandfather to his grandsons and grandaughter, Cairo, 3, was an essential part of Tia's recollections of their good old days. Seeing him become so close to her children is so rewarding for her.
Tia also has a good relationship with her father, even though his relationship with her mother has already soured. In 2019, her twin sister, Tamera, confirmed that Darlene and Timothy had been divorced for some time. 
Darlene and Timothy have been living separate lives peacefully. Tamera also revealed that her father is now dating a woman named Nana, while her mother has been tight-lipped about her romantic life.
THE TWIN SISTERS' MILESTONE
During the recent celebrations of the twin sisters' 43rd birthdays, Darlene spent time with Tamera's family to honor the special event. Tia and Tamera's other siblings, Tahj and Tavior, were also present.
As for Timothy, the doting father spent time in Hawaii with Tia's family to commemorate the occasion. Everything went smoothly for the famous twins, and they were delighted with their arrangements.
Darlene and Timothy continue to assist Tia and Tamera on their professional journeys. They have accompanied their daughters on several trips out of town while still launching their careers in the early 1990s.
AIMING TO END RACISM
It was sad that Darlene and Timothy's biracial relationship raised eyebrows at the time. Last year, Tia took to social media to give an account of how people treated her parents differently.
The star pointed out that her father possesses more privileges than her mother. Her memory brought back the way some people would direct their criticisms at Darlene because of her race and complexion.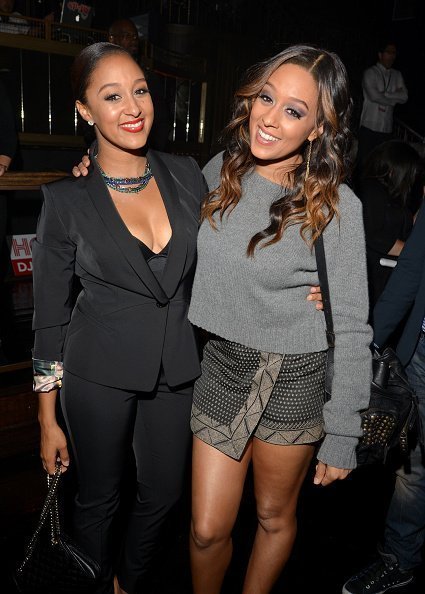 Since racism is still prevalent, Tia is hoping that things will change for the better in the future. The loving mother imparts her awareness of the rich culture and history of Black communities to her children.
The wife of actor Cory Hardrict recently shared that she once had unhealthy opinions about her post-partum body after giving birth. Since then, she has embraced those imperfections.