Bobby Bones Got Engaged Last Year – Facts about His Future Wife and Their Love Story
"American Idol" mentor Bobby Jones recently tied the knot with his partner Caitlin Parker. You may be wondering who the lucky woman is. Here's everything you need to know about Parker.
Bobby Jones got engaged last year to Caitlin Parker, who is an Instagram sensation. She was born and bred in Oklahoma and has two siblings called Grace and Tyler.
Parker studied at Fort Gibson High School, where her interests were cheerleading and basketball. In May 2020, she completed her master's degree and was celebrated by her now-husband on social media.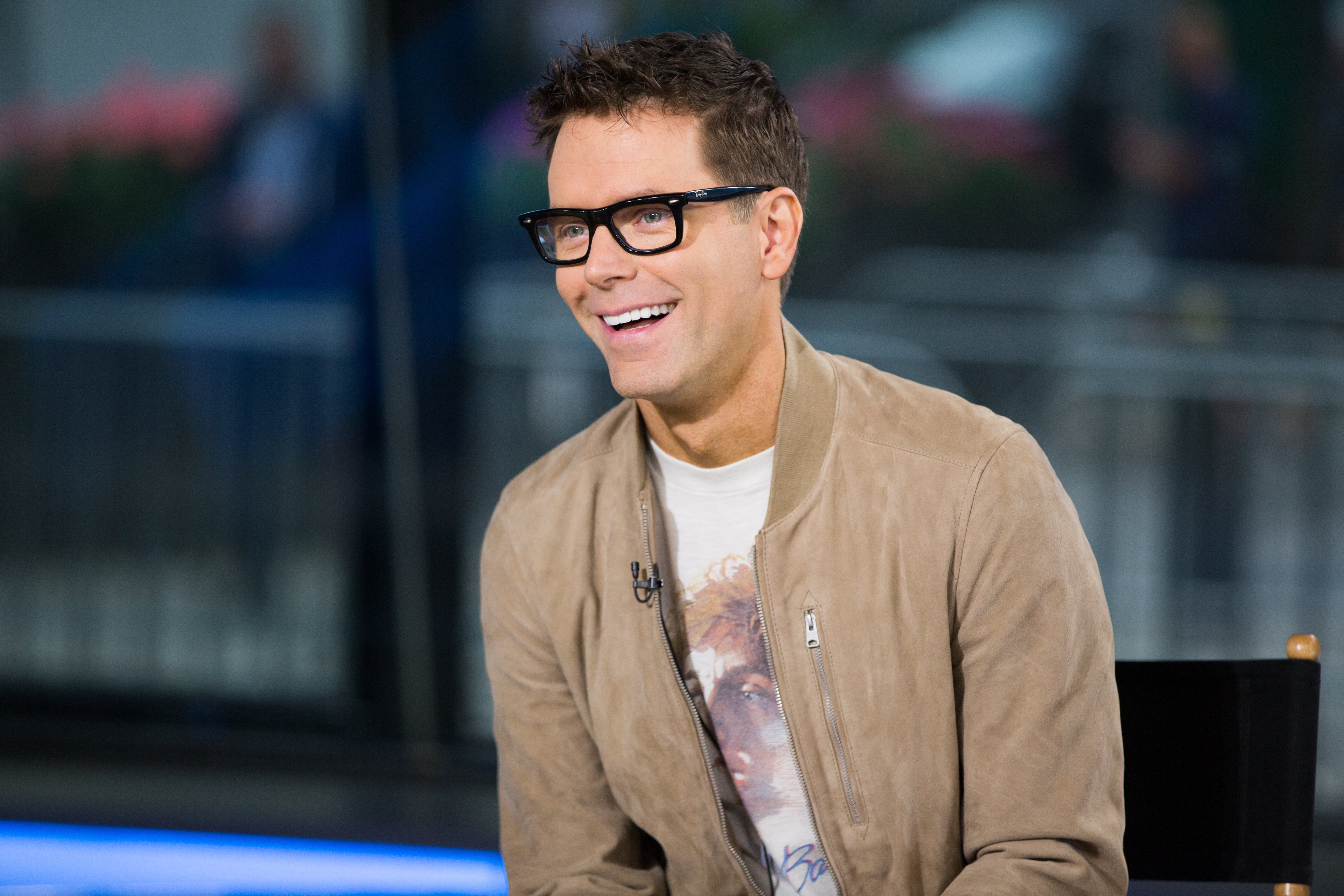 ABOUT PARKER
The 29-year-old was born on February 4, 1992, and her star sign is an Aquarius. She has a massive Instagram following on her profile which has risen to 259k fans.
However, her profile is no longer public, but before turning her account private, she shared photos with Jones, 40, while also posting images with friends and her dog.
LOVE STORY
Mutual friends first introduced Parker and Bones as People previously reported that she visited a friend who works in Public Relations for ABC, and that is where she met her love.
However, it was not love at first sight for the now newly wedded couple. Jones told PeopleNow that he and Parker did not "hit it off" instantly when they first met:
"We didn't hit it off the first time we met. We were just like, 'Hi, what's up? And then we started talking on Instagram like a month later."
There was a bit of awkwardness on their first date as Parker was unaware that it was an actual date. However, there was a second date and many others after that.
Parker went to Nashville from her home in Los Angeles to quarantine with the radio host when the COVID-19 pandemic first hit last year.
Spending some quality time during the pandemic did a lot of good for their relationship as Bones popped the big question in October 2020 after dating for one year.
THE PROPOSAL
He posted the sweet proposal on his Instagram and shared that he had singer Mat Kearney sing their favorite song. The post was accompanied by black and white images from the beautiful night.
Bones wrote that he surprised his then-fiancee with a secret proposal in the barn in the backyard. After she said yes, their song "Nothing Left To Lose" by Kearney was playing outside.
He made fans swoon when he shared Parker told him that she knew he was the one for her at Kearney's concert during the song.
Bones shared how he managed to pull off the beautiful surprise on Parker and said he used his color-blindness as a ploy. The "Dancing with the Stars" winner shared he told Parker that she needed to sign off on some paint color options inside the barn. He admitted he is severely color blind.
Bones added that a friend decorated the barn while they were away for the weekend, and to ensure she dressed up for the occasion, he told her they were going on a dinner date but first had to check out the color paints, which was just a means to lure her to the barn.
"As soon as I opened the door – I'm talking as soon as she could look inside – she went 'huh' and started crying, just like that," said Bones.
WEDDING PLANS
Later that month, the Arkansas native opened up about wedding planning and his requests for the special day. He expressed his excitement and said he could not wait to say "I do" to Parker.
They revealed their wedding date, which was set to 2021, and they were thinking of a "regular wedding" in Nashville, with Bones revealing Parker had already picked out a venue.
As for his requests, he wanted his dog to be able to walk down the aisle and for him to wear a red suit of which Parker was not in agreement with as she wanted him to wear black.  
THE NUPTIALS
She managed to win the argument because when they eventually got married, Bones donned a black tux for their ceremony, which took place on July 17, 2021.
The couple wedded in an intimate at-home ceremony at their Nashville residence. They wrote their own vows for the nuptials and were married by Parker's childhood music minister, Jeff Elkins.
She wore a Galia Lahav dress from The Dress Theory Nashville, while the groom wore a custom suit with a bow tie by Alton Lane. Country singers, including Jake Owen and Dierks Bentley, were in attendance.
PAST RELATIONSHIP
Being a married man now, Bones previously dated musician Lindsay Ell. The former couple went public with their relationship in 2017 because "happiness is so important."
They were in a long-distance relationship as the songwriter was mainly on the road touring for her musical career. She shared his schedule was busier than hers, but he was supportive of her nonetheless.
THE BIG CONTROVERSY
However, they broke up four years ago with Bones revealing the news to listeners of his popular iHeartRadio show. Some controversy surrounded the split.
Since they went public with their romance, Bones' rival radio stations mistreated Ell. He told listeners that when they started dating, he was skeptical about it and told her it could negatively affect her career.
And so it did when a Sacramento radio station canceled Ell's appearance because of her "personal life." In addition, Bones said dozen other radio personalities avoided his then-girlfriend because she was dating him.
Based on such negativity in showbiz, the pair called it quits on their relationship, but Ell did not immediately address the breakup news at the time.