Keshia K. Pulliam's Daughter Smiles Widely in Mom's Bonnet & Flamingo Print T-shirt Showing Brown Eyes in New Snap
Keshia Pulliam's daughter is a mischievous little minx who enjoys going around wearing artful pieces of clothing she can pilfer from her mom's wardrobe. She is the actresses' only child; meet her. 
Many people first fell in love with Keshia Knight Pulliam when she appeared on the big screen as Rudy Huxtable, Cliff and Clair Huxtable's youngest child from the famous NBC sitcom titled "The Cosby Show."
Her fans practically watched her grow up on the screen as she was a cast member until the show ended when she was 13. Since then, she has gone on to make a good life for herself and is now a single mother blessed with her own little "Rudy."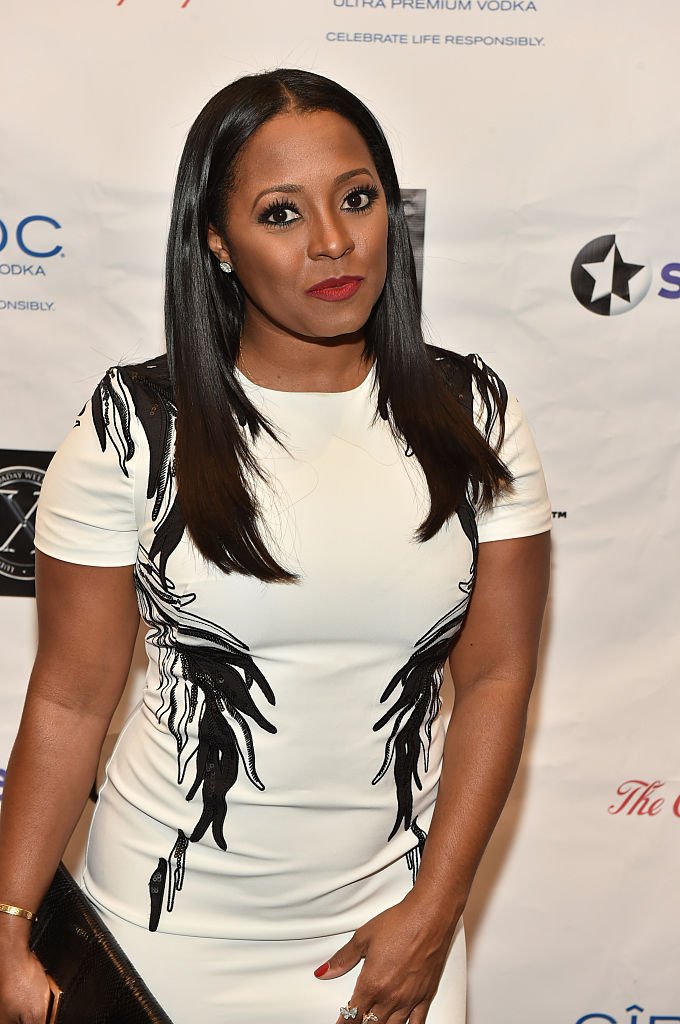 That's right; the talented actress is mother to a gorgeous little girl named Ella Rose Hartwell, a product of her brief marriage to Edgerton Hartwell. 
Even though her relationship with the man ended in chaos after a mere couple of years they tied the knot, Pulliam feels nothing but the strongest maternal love for her daughter and is fond of sharing pictures of her via her social media pages. 
The proud mother recently shared a picture that caught little Ella posing happily with an oversized red and white bonnet on her head.
The little girl seemed incredibly proud of herself as she cracked a large smile for the camera, no shred of remorse on her cute face. Ella looked cute in a pink and white top and it was obvious her mother could not have been any prouder.
WELCOMING ELLA 
Ella was born in 2017. Pulliam announced the news that she was expecting a baby in July 2016, after which her then-husband Edgerton Hartwell filed for divorce and requested a paternity test. It had only been months since they wed. 
The two, who had a whirlwind courtship that lasted only four months, were mired in the drama surrounding their short-lived relationship, but through it all, Pulliam was focused on one thing — her daughter's wellbeing. 
She was also surrounded by supportive friends and family who made her feel loved during the difficult periods. There was even a surprise baby shower thrown for her by participants of her non-profit organization, the Kamp Kizzy Foundation.
MOTHERHOOD JOURNEY
Pulliam welcomed her daughter in 2017. However, in her podcast, "Kandidly," Keshia revealed the meaning behind the moniker she chose for her long before the child arrived. 
The free time they enjoyed while filming saw them grow closer as they kept finding new things to talk about. 
She had always known that her first baby daughter's name would be "Ella"; however, she decided on "Grace" as the second name because of what she had been experiencing at the time. 
Pulliam believes God's grace saw her through, but she also credits keeping her calm to her daughter, whose wellbeing took the utmost priority in her life.
Rather than mope around about what was not going too well, she was all about paying attention to her unborn child's health. 
When she finally arrived, Ella's mother realized it was all worth it, and if asked now if she would change anything in the past, the woman would most likely decline and choose to do it all over again to get the same result. 
PULLIAM NOW
These days, Pulliam is living the life — she is happy, fulfilled, and enjoying life as a mother and wife–to–be. She found love again in the arms of her fellow actor Brad James and the two have plans to get married. 
They started dating in 2019 after they met on the set of the TV movie "Pride and Prejudice: Atlanta." It was an instant connection; in her words, they "just hit it off."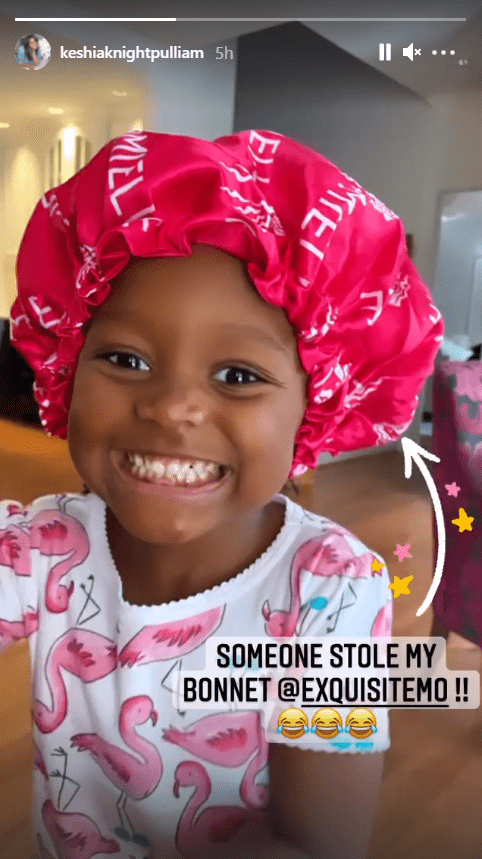 The free time they enjoyed while filming saw them grow closer as they kept finding new things to talk about. James, who is most famous for playing Todd in the Tyler Perry sitcom "For Better or For Worse," proposed to Pulliam in early December in Atlanta.
The token he used was a custom diamond eternity engagement band designed by Fevzi of Aydin Jewelers. Naturally, fans can't wait to hear the wedding bells ring for them finally.