Gil Scott-Heron and Brenda Sykes' Daughter Gia Scott-Heron Is Continuing the Family's Legacy and Has a Boyfriend Who Supports Her in That
Gia Scott-Heron, the daughter of late American soul and jazz poet Gil-Scott Heron, keeps her father's legacy alive and follows in his footsteps as she is a spoken word writer and performer. 
Keeping a late loved one's legacy alive is no mean feat, especially if that loved one is a musical icon as famous as American soul and jazz poet Gilbert Scott-Herron. 
Gilbert was known for his work as a spoken-word performer in the 1970s and 1980s. He also collaborated with musician Brian Jackson.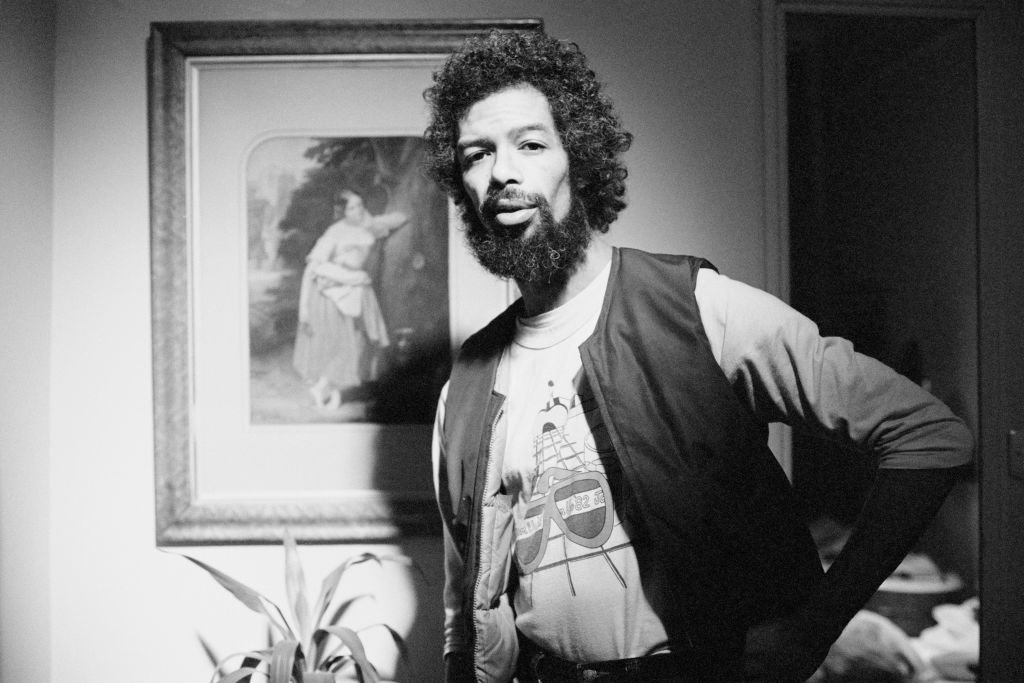 The pair's collaborations featured a musical fusion of blues, jazz, and soul and were packed with lyrics that focused on social and political issues. 
Gilbert described himself as a "bluesologist," a word he explained its meaning as a scientist concerned with the origin of blues. He was also famous for his poem "The Revolution Will Not Be Televised," which many consider a major influence on hip hop. 
Gilbert was regarded as the voice of Black Protest Culture as he expertly used his poems' mordant lyrics to express his views on politics and culture. Hence, when he died at 62 on May 27, 2011, his demise was felt mainly by his loved ones and those who adored him. 
One of such people is his daughter Gia Scott-Heron, who he shared with his first wife, Brenda Sykes. Since her father's death, Gia has taken it upon herself to keep his legacy alive. 
She has been following in her dad's footsteps in more ways than one and left her 9 to 5 job in 2015 to pursue her passion for spoken word writing and performance full time. 
Gia has since released an album titled "The Difference," which she has performed in several American states. She is also currently writing a book titled "Pieces of a Dad." 
Her boyfriend took her to Kenneth Hahn State Recreation Area in Los Angeles.
Gia has not found it easy to prolong her dad's legacy. Gilbert died without living a will, and his family has been embroiled in a bitter legal battle over his estate. 
Besides Gia, Gilbert also had other daughters, Raquiyah Kelly-Heron and Che, and a son, Rumal Rackley, who assumed administrative control of the estate after his demise. 
Raquiyah filed a suit in Manhattan Surrogate's Court following Gilbert's demise, claiming Rackley is not her father's scion as he claimed to be. 
She also claimed her dad was defrauded into thinking Rackley was his biological son. Hence, she sought to exclude Rackley from her father's estate.
Rackley also claimed his late dad groomed him to be his estate's administrator and previously filed a suit against Gia and her mother, Sykes, claiming they wrongly acquired $250,000 of his late father's money. 
The $250,000 case was later settled, but there was much bad blood between Rackley and his sisters, who Gilbert shared with different women. 
Gia opened up about the issues between her and her siblings in a spoken-word poem titled "All Tied Up In Knots." In the poem, she expressed her doubts about whether her siblings were really her father's biological children. 
She wondered why they had all refused to take DNA tests and revealed she was the only one who had taken the test and passed. Gia also said her siblings had something to lose and added that she would get to know the truth behind everything no matter what it took. 
Gia had a close bond with her late dad, who wrote and performed a song for her titled "Your Daddy Loves You." Hence, it is understandable that she has a burning desire to keep his legacy alive. 
However, she is not doing that alone. Her boyfriend is also joining her in the course. In August 2019, Gia revealed her boyfriend to her fans on Instagram via a post showing two pictures of them. 
On the anniversary of her father's passing last year, her boyfriend took her to Kenneth Hahn State Recreation Area in Los Angeles, California. 
She shared a picture from their outing on her Instagram page. The picture showed the lovebirds sharing a passionate kiss while the sun's rays shone on them. 
In the post's caption, Gia said she needed the outing more than she knew. She also said she would like to think that the sunlight peaking between her and her boyfriend was her late dad blessing their union from above. 
Gia also added the hashtags "I Miss My Dad" and "My Man Makes It Better" to her post's caption, showing that even as she missed her famous father, she has a man who is there for her all the time.