Nick Cannon's Daughter Powerful Queen Adorably Winks at Herself in Mirror Posing in Her Queenly Lavish Nursery
Nick Cannon's daughter Powerful Queen recently stole many hearts after pictures of her were shared via social media by her mother. The tiny tot is one of the four kids the talented actor had within a year.
Nick Cannon is a multi-talented man who wears many hats, but the one he wears with the most pride identifies him as a proud father who has fathered seven gorgeous children with four different women. 
One of them is a daughter he named Powerful Queen, and recently, she proved exactly why she ended up with the moniker when pictures of her posing before a mirror surfaced online.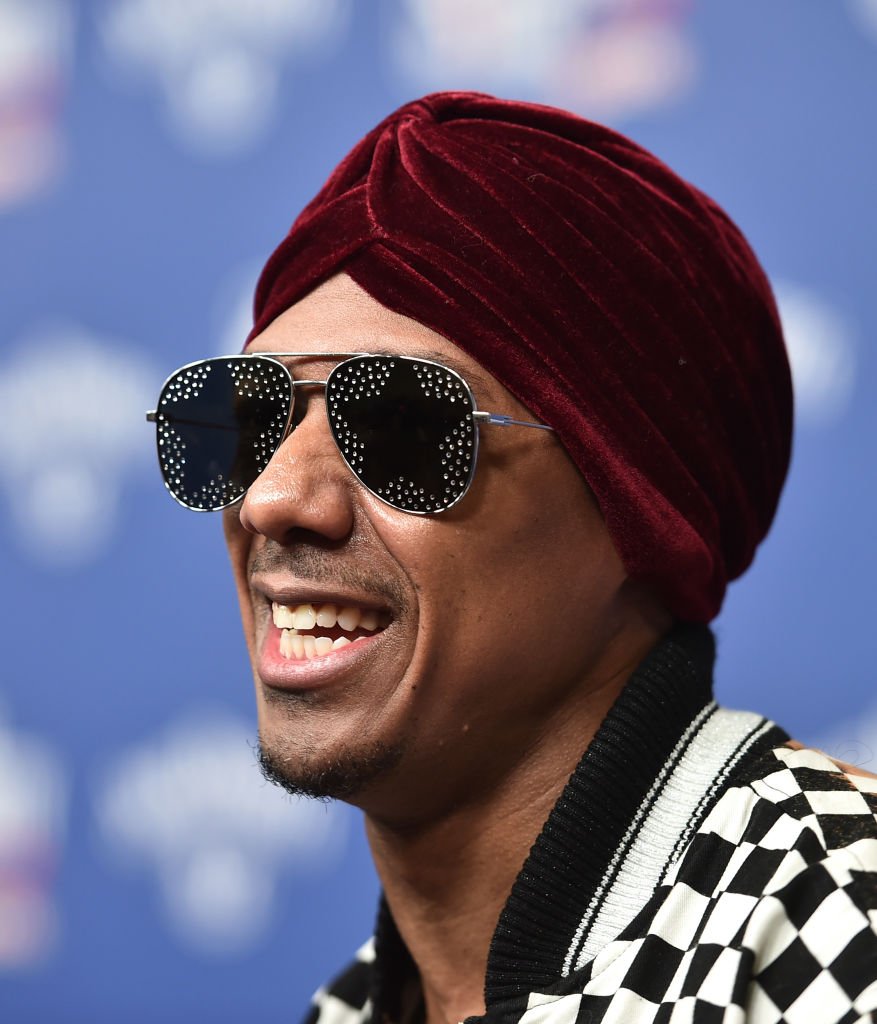 Her mother, Nick's former girlfriend Brittany Bell, shared the shots via Instagram, and they captured the little child smiling happily as she watched herself in the mirror. In one shot, she seemed to be winking at herself, and her mother made reference to it in her caption. She wrote, 
"Mirror mirror on the wall, who's the most joyful of them all swipe left for the wink- cause she already knows." 
The images were taken in what seemed to be her Nursery; the room was painted a lovely shade of lavender, and soft colors like peach and white were incorporated into the decor giving the room a nice cozy feel. 
Her fans loved the update, and they said as much in the comment section. One fan apparently at work on what was an off day revealed that the image was making her smile while another tagged her as a beautiful baby. 
Baby Queen is the youngest child and daughter of Bell, who is a singer and former contestant of the 63rd Annual Miss Universe Pageant. 
BABY QUEEN'S PARENTS 
Queen was born in December 2020. At the time, Bell and Nick were already parents to a boy named Golden Saigon, whom they welcomed in February 2017. 
According to him, each birth is planned, and only those he wants carrying his kids ever get to.
proud mother revealed the good news via her Instagram page, where she posted several pictures that captured their family posing together.
In her caption, she admitted it was a girl and praised Nick for being "her rock" while she went through the most intense yet empowering natural water birth.
According to her Instagram bio, Bell currently works as a model and yoga instructor while taking care of her children with the actor. 
The two have been in an on-again, off-again relationship for some time now and have mastered the art of starting rumors that claim they are back together. 
Just before they welcomed their daughter, they were spotted holding hands as they went out for dinner at a celebrity hotspot in Malibu.
The two appeared to be in high spirits as they walked, leading many to believe they may be back together. The rumors have been laid to rest since the famous actor welcomed another crop of kids with different women earlier this year. 
NICK CANNON'S OTHER KIDS
Aside from the two kids, Nick Cannon shares with his former girlfriend five other children. The first two are those he shares with his ex-wife, Mariah Carey.
Cannon and Carey were married for about eight years, and their kids are twins named Monroe and Moroccan Scott. The talented TV host became a father again when he welcomed twins on June 14, 2021, with his current partner Abby de la Rosa. 
The new arrival shocked his fans but not as much as they received news of another birth several days later when Alyssa Scott, a model who once appeared on Cannon's music game show "Wild 'n Out," gave birth to his child. 
There have been mixed responses from his fans concerning the topic of his growing brood, but Nick is unbothered because, contrary to what people think, the kids are not mistakes. 
According to him, each birth is planned, and only those he wants carrying his kids ever get to. So now, his fans can only wonder at the possibility of another Cannon baby out there waiting to make an appearance.