Kaya Scodelario Is a Doting Mom of One Son — Inside Her Role as a Parent
Since becoming a mother, "Pirates of the Caribbean" star Kaya Scodelario has been more particular about the movie roles she accepts. Here's a glimpse of the doting mom's parenting journey.
Renowned British actress Kaya Scodelario shot to stardom thanks to her performance in the teen drama "Skins" and the hit "Pirates of the Caribbean" films. But more than the fame and fortune, Scodelario is most proud of being a mother.
The 29-year-old striking actress welcomed her first son with her husband Benjamin Walker in 2016. Before that, she delighted followers by announcing her pregnancy on Instagram, where she regularly updates her fans about her life.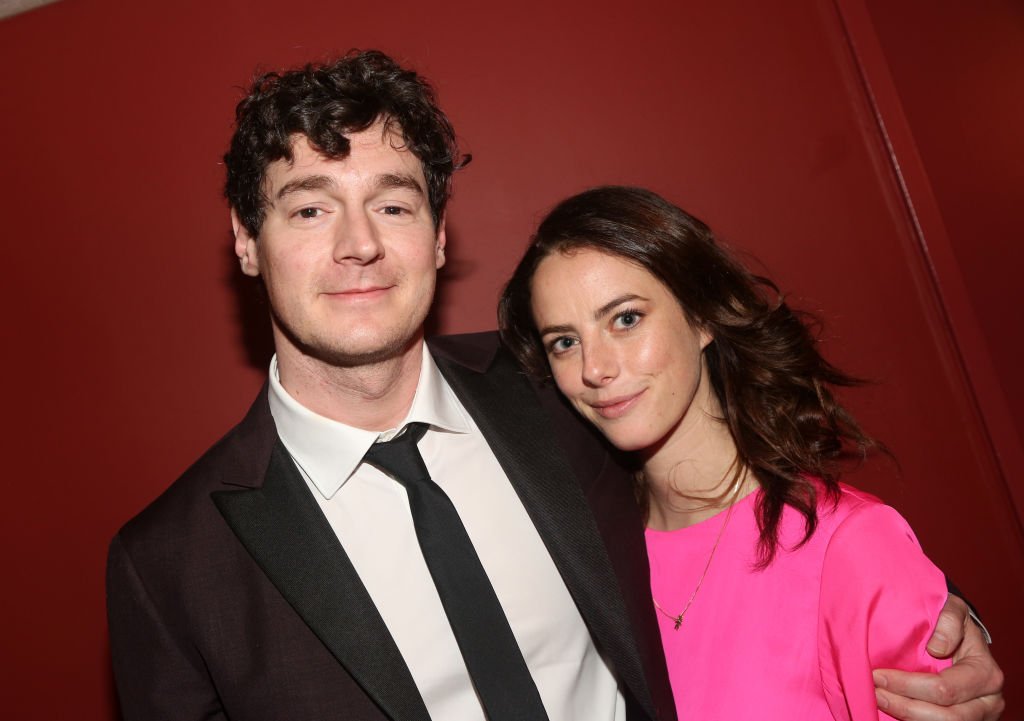 Scodelario and Walker tied the knot in 2015, after a three-month engagement. Reflecting on juggling motherhood and being an actress, the beautiful "Maze Runner" star said:
"Now I think being a mum I have to be pickier if I'm going to be away for six months on the other side of the world."
Scodelario takes inspiration from her own mother who made huge sacrifices for her. She previously opened up in an emotional interview about how her determined mom surmounted challenges to raise her well.
She said her mom played the role of a mother and father for her and did both roles so well. Scodelario's father left her and her mom when she was only one year old.
As she juggles motherhood and acting, Scodelario also found herself breastfeeding in front of her male co-stars.
Her mom, who battled depression, raised her alone in London and worked long hours to provide for all her needs. The actress said her mom was a major reason for Scodelario's own success in life as she inspired her.
Besides her successful career, Scodelario also lucked out in the love department. Scodelario met her husband, also a renowned actor and 10 years her senior, on the set of "The Moon and the Sun" in 2014.
The beautiful couple was thrilled when they welcomed their son in December 2016. They kept their fans updated on Instagram from her pregnancy until Scodelario gave birth to their baby.
They would also show their avid fans sweet photos of the family during their fun-filled vacations in breathtaking places, like New Zealand. The tight-knit family is truly admired by many for their closeness amid hectic careers.
Scodelario and Walker are mindful about ensuring work-family balance. They have agreed to take turns accepting projects so they could travel together as a family when one is filming abroad.
The "Pirates of the Carribean" star is also thankful that her husband supports her decision to continue working after welcoming their baby. She said she wants to enjoy both motherhood and her career and she's happy she has been able to do so.
As she juggles motherhood and acting, Scodelario also found herself breastfeeding in front of her male co-stars. Two months after giving birth to her child, Scodelario began working on the set of "The Maze Runner."
Scodelario said that her male co-stars did not show any negative reaction, adding that they already know her well enough not to make a fuss about it. She joked they would she would punch them if they complained.
On a sadder note, the actress previously shocked fans when she revealed that she was a victim of sexual assault at 12 years old. She made the revelation at the height of the #MeToo movement.
She publicly disclosed her painful experience because she felt empowered by all the women who fearlessly stepped forward with their stories. Revealing her own experience was her way of telling the culprit she was no longer afraid of them.