Check Out Nick Cannon's Twins Looking Identical in Different Onesies While Sleeping in Mom's Arms
Nick Cannon's twins melted everyone's hearts in a new photo sleeping in their mom's arms. Here's what Cannon said about having four children in less than a year.
Multi-hyphenate artist Nick Cannon is famous for many things, including his hosting gigs in "America's Got Talent" and "The Masked Singer," his music and acting career, and his large family.
So far, Cannon has seven children with four different women. One of the aspects of his family that attracts more attention is that his four youngest were born within a year.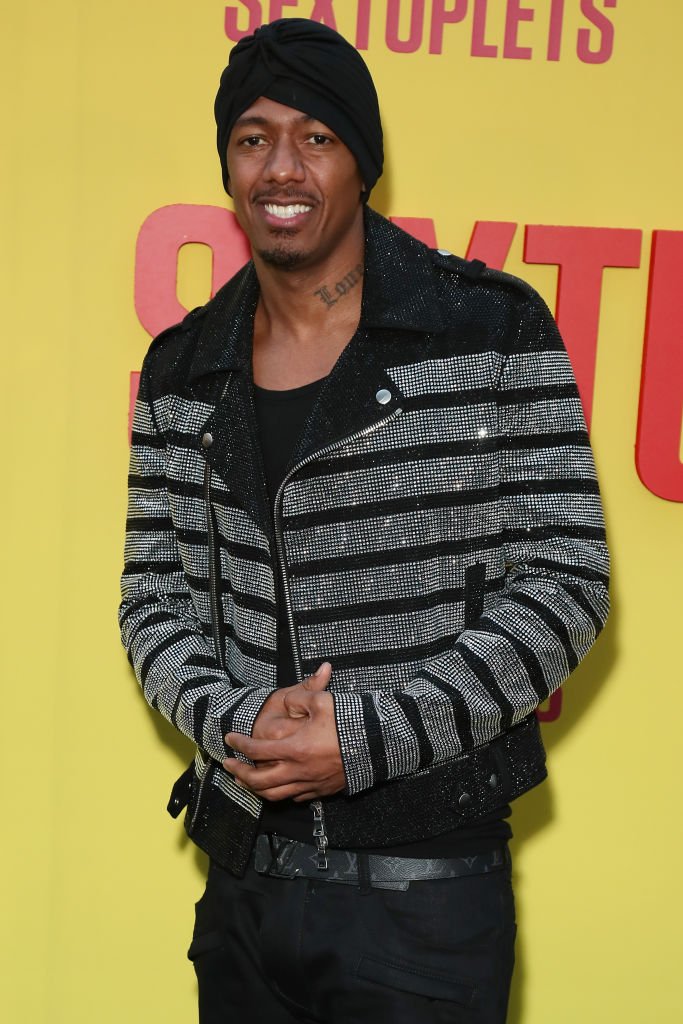 NICK CANNON'S CHILDREN
Cannon started having kids in April 2011 when he and his then-wife Mariah Carey welcomed twins Monroe and Moroccan. Cannon and Carey tied the knot in 2008 but sadly parted ways in 2014 and made their divorce official two years later.
Model and beauty pageant titleholder Brittany Bell also shares two children with Cannon. Golden was born in February 2017, and Powerful Queen joined the brood in December 2020.
Multiple pregnancies are not common, but Cannon welcomed his second set of twins in June 2021 when DJ Abby De La Rosa gave birth to Zion and Zillion. 
The youngest member of the Cannons is Zen, also born in June 2021. Zen's mom is model Alyssa Scott, who confirmed Cannon was Zen's dad by posting a photo of him on her Instagram Stories on Father's Day.
CANNON'S CURRENT GIRLFRIEND
Even though Cannon just had a kid with Scott, he is currently in a relationship with De La Rosa. She is an international DJ and broadcast professional, but she's also running her business, Masked by La Rose. 
At the moment, it is unclear when Cannon and De La Rosa began dating, especially because Cannon's relationship with Bell supposedly ended in early 2020, but they were spotted holding hands and leaving a restaurant that November.
JT told [Cannon] he should wear protection during sex.
In a now-deleted post shared this April, De La Rosa announced that she was expecting her twins. She thanked them for choosing her as their mom and pointed out that God had destined and prepared her for two "little angels." She added: 
"Your Dad & I will always be here for you both; in complete unison and support. No matter what this world may throw your way, know that forgiveness is key."
PHOTOS OF THE BABIES
A couple of days after Zion and Zillion were born, De La Rosa shared on Instagram an adorable video cradling her sons from what appeared to be the hospital's room. Luckily for her followers, she has not stopped posting about the twins.
On July 30, she melted her fans' hearts with a cute photo of Zion and Zillion sleeping in her arms. One baby was dressed in a black onesie, and the other had a white onesie on.
De La Rosa also looked stunning with her beige pants and deep cleavage V-neck plaid top. Her oversize sunglasses and jewelry took her outfit to the next level.
"NO ACCIDENT"
In early July, Cannon made headlines during his radio show after asking guests JT and Yung Miami from the hip-hop duo City Girls for life advice. 
Probably considering that he had four children in less than a year, JT told him he should wear protection during sex. After laughing at her comment, Cannon pointed out that he had his seven children "on purpose."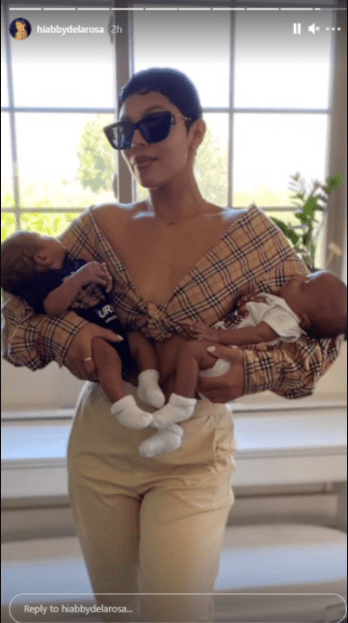 JT eventually backtracked what she said, and Cannon added, "I don't have no accident." The "Real Husbands of Hollywood" star even admitted that he could have gotten pregnant "a lot of people," but only the ones that were supposed to get pregnant did.
Cannon is not the only celebrity with a big family. Mel Gibson welcomed his ninth kid, Lars, in 2017 with screenwriter Rosalind Ross, and she is 34 years younger than him.