Marie Osmond Gushes about Youngest Granddaughter Olive, 3 Months, in Adorable Post with Heartwarming Message
Legendary singer and actress Marie Osmond is a loving grandmother and mother of eight children, of which three are her biological kids. But, of course, having such a large brood means having plenty of love to go around.
61-year-old Marie Osmond has been in the limelight for the best part of four decades, enjoying a career as an actress and a singer with some successful hit songs to her credit.
But, her role as a mother and a grandmother has captured her heart the most. The "Donnie and Marie" star has a large brood of children and grandchildren and makes sure to spread her love around.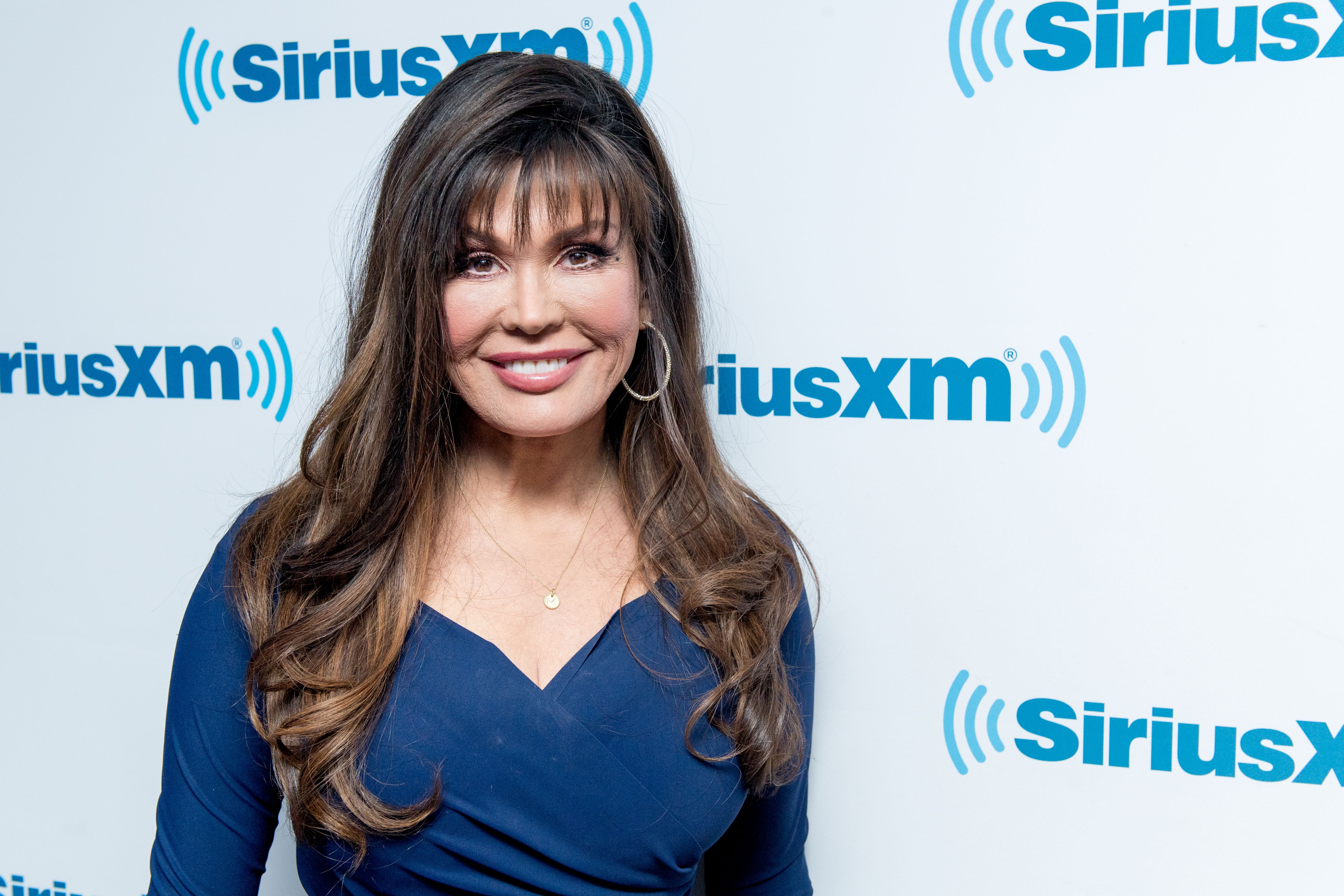 SWEET POST FOR OLIVE
Osmond took to her Instagram page to pen a touching tribute to her youngest granddaughter, three-month-old Olive. The iconic singer has a sweet habit of expressing love to her little ones via social media.
Osmond shared a sweet post of the toddler sleeping soundly in the watchful eyes of her granny, who crafted a lesson or two from the sweet moment. The actress noted that watching the little one sleep reminded her of Olive's innocence and just how loved she is.
The 61-year-old sweetly stated that watching Olive only caused her to ponder on the adventures awaiting the three-month-old. In addition, she pondered on the trials and good memories Olive would have to make in life.
Osmond also made reference to her faith in God, who she said has provided answers to the questions surrounding life and its adventures through the scriptures in the Bible.
As such, she intends to share these faith stories with her granddaughter and the rest of her little ones whenever she gets the chance.
In the long post, Osmond alluded to the story of the Biblical Joshua, which she plans on sharing with the sleeping Olive should she ever face difficulties with making life decisions.
Furthermore, Osmond plans to inspire Olive with the story of the Jewish Queen Esther, who she said would teach the three-month-old how to stand for her faith if she ever felt alone.
Osmond plans to instruct her little toddler on love and forgiveness by exposing her to the teachings of Jesus and using Daniel's story to explain faith in the face of danger. She wrote on the post,
"This is what I'd like to leave to my grandchildren as simply and consistently as I can. Follow the Lord each day. And it's a great reminder to me as well..."
LOVE FOR FAMILY
Osmond's love for her family has never been questioned, even with a busy and thriving career like hers. The 61-year-old has eight children, of which three are her biological kids, and five are adopted. She also has four grandchildren to her name.
Having a large brood means enjoying the gift of diversity. Each of her children enjoys living their unique lives. Her son Stephen is reportedly an actor, while her daughter Jessica is gay.
Osmond does her best to be supportive of her kids and foster a strong bond between them. Despite how large her home is, the movie star never fails to mark their birthdays.
NO PLANS FOR AN INHERITANCE
Despite the bond and love she has for her kids, the 61-year-old shockingly has no plans to leave her fortune behind for them. Instead, the former "The Talk" cohost has other plans for her money when she dies.
Osmond believes that leaving your fortune behind for your children does a great disservice to them as it robs them of the ability to work, which she considers the greatest gift of life.
As for her plans for her wealth, Osmond plans to give it all to charity upon her death as she expects her kids to be happy and content with whatever they earn.
REMARRYING CRAIG
Osmond and her first husband, Steve Craig, first got married in 1986, but unfortunately, the couple divorced a few years later as the entertainer struggled to balance work and marriage.
Twenty-six years later, in 2011, the former couple walked down the aisle again for the second time. Speaking of their remarriage, Osmond gushed over her man, calling him her best friend who understood her.