Music Legend Tony Bennett Gets Videos from A-List Stars Like Lady Gaga & Paul McCartney for 95th Birthday
August 3 has been declared "Tony Bennet Day" by the New York Governor Andrew Cuomo as a tribute to the music legend Tony Bennet turning 95. See how fans and other stars celebrated him.
American singer Tony Bennet just turned 95, and people that he has inspired over the years have come out in large numbers to wish the icon a happy birthday with sweet messages and videos.
Fans and stars in equal measure took to their social media to wish the nonagenarian a happy birthday, recalling the impact he has had on the music industry as well as their lives.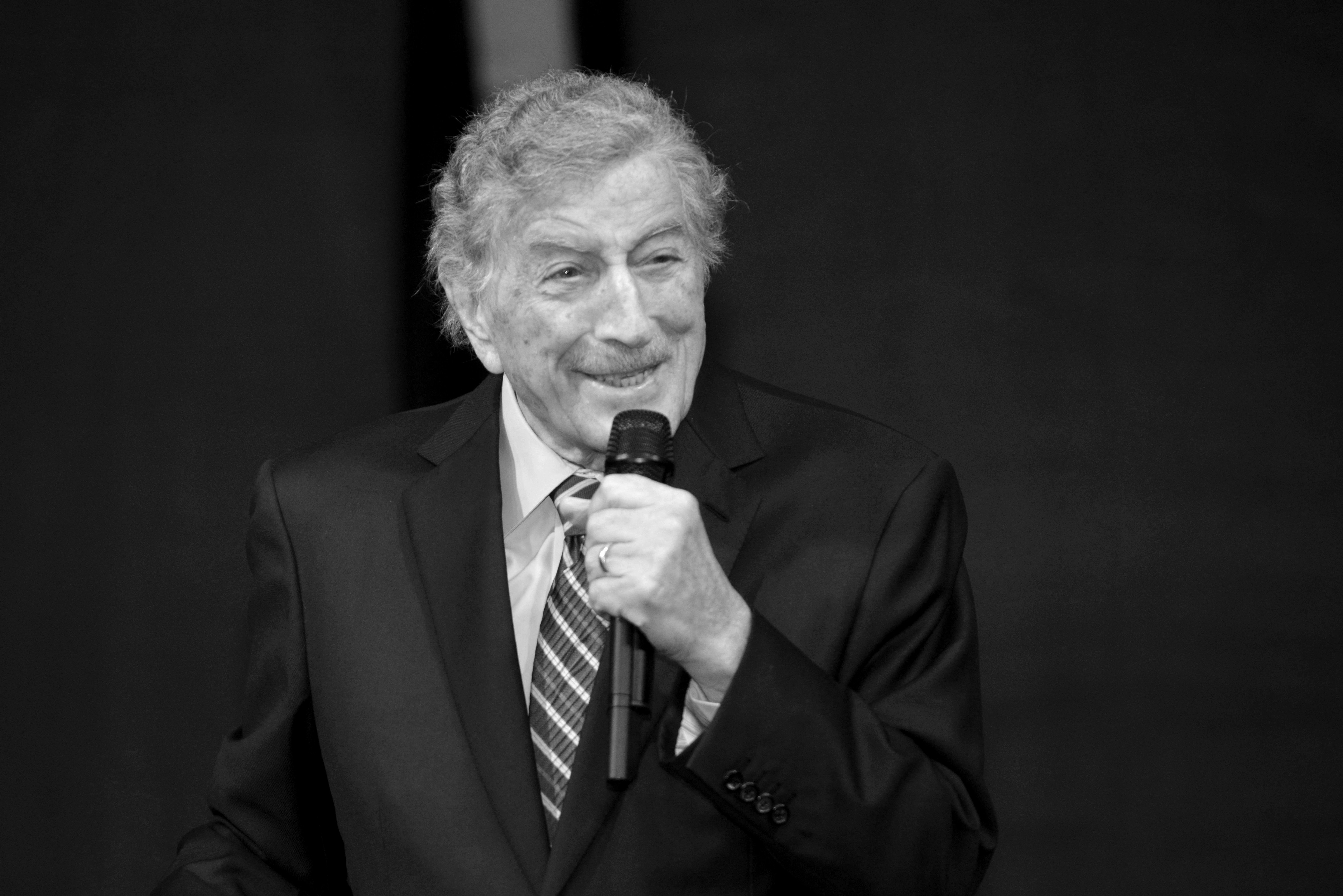 Lady Gaga took to her Instagram to celebrate her mentor and collaborator a wonderful 95th birthday and shared a sweet photo of them. She also invited fans to submit their good wishes on Bennet's big day.
The duo also revealed that their new album "Love For Sale" would be coming out on October 1st. In celebration, the duo performed at the Radio City Music Hall in New York in what the press "the last NYC performance of Bennet's career."
Paul McCartney took to his Twitter to wish his friend a great birthday in a short video filled with a lot of emotion and good wishes. Referring to one of Bennet's and Lady Gaga's songs, he said:
"I get a kick out of Tony Bennet turning 95 today because I love him and his music and his son Danny."
Happy 95th birthday, @itstonybennett! #IGetAKickOutOfYou pic.twitter.com/M0a4HMC9Cg

— Paul McCartney (@PaulMcCartney) August 3, 2021
Martin Scorsese who is in Oklahoma shooting a movie, sent his love to his long-time friend through a short video, saying he wished he could've been there to celebrate the day with him.
Jon Bon Jovi, singer-songwriter, and the founder of the Bon Jovi rock band sent his good wishes saying that he is a great admirer of Bennet, who he says continues to be his inspiration.
What a day, and what a night! 95 feels great with the love from friends like Martin Scorsese. Thank you for this video.#happy95tony #igetakickoutofyou pic.twitter.com/8kzoxWM1B0

— Tony Bennett (@itstonybennett) August 4, 2021
Katie Couric retweeted a post she'd made in 2016, playing one of Bennet's songs on the piano with him by her side. She captioned the video with a simple "I love you."
[Bennet and Sandra Grant's] divorce was finalized in 2007, despite having separated over 20 years earlier, in 1979.
Happy 95th birthday @itstonybennett! We love you xoxoxo ❤️😊🎉 https://t.co/BEcot3Nj5j

— Katie Couric (@katiecouric) August 3, 2021
Bennet also posted a montage of different videos from actors and musicians celebrating him on his big day including U2, Andrea Bocelli, Steve Buschemi, Maureen and Stevie Van Zandt, and John Travolta, among many others.
Bennet's career as one of the most iconic singers began during his teenage years when he would sing as he waited tables then continued to sing in military bands after he was enlisted in the army for World War II. 
I get a kick out of @itstonybennett, the greatest of the greats. #Happy95Tony pic.twitter.com/Pmug7IjKBk

— Jon Bon Jovi (@jonbonjovi) August 3, 2021
He would then enroll in the American Theatre Wing School, where he studied vocals. In 1949, he caught his big break when Bob Hope saw him with actress Pearl Bailey, working in New York City at the Greenwich Village. He recalls:
"Bob Hope came down to check out my act. He liked my singing so much that after the show he came back to see me in my dressing room and said, 'Come on kid, you're going to come to the Paramount and sing with me.'"
Bennet went on to sell millions of records with gold and platinum albums in his name. He has also gone on to receive the coveted Grammy Lifetime Award as well as 19 other Grammy Awards.
The crooner may have nailed the music industry, but his love life was anything but perfect. Bennet's first marriage was to Patricia Beech in 1952 but the couple separated in 1971. They had two children, sons Daegal and D'Andrea.
The same year he separated with Beech, he married Sandra Grant, with whom he had two kids, Antonia and Joanna. Their divorce was finalized in 2007, despite having separated over 20 years earlier, in 1979.
After his divorce was finalized, he married his current wife, singer Susan Crow, 40 years his junior. Crow says they'd been dating for nearly 20 years before they could finally get married in 2007.
In 2020, the star announced that he had Alzheimer's, which has affected his ability to undertake everyday activities and his memory.
He has, however, been spared of the worst part of the disease, such as depression, rage, and terror. His wife says the music icon is not always sure of the activities around him or where he is. 
In February, the crooner took to his Instagram to thank his wife and family for their support and the AARP magazine for featuring his story, saying: "Life is a gift - even with Alzheimer's."