Ciara Proudly Shares Adorable Clip of Youngest Son Win Taking First Steps on Football Field
R&B singer Ciara and her husband Russell Wilson celebrated with their adorable son Win Wilson who recently unlocked a major milestone. Check out the proud mom's delightful video below.
With her standout beauty and musical prowess, R&B singer Ciara has captivated the world for several years. Like the multi-hyphenated star, her husband, Russell Wilson, has fascinated the world with his football skills.
Ciara and Russell have been married for five years and share three blended children. One of their three kids, Win Wilson, holds a unique place in the hearts of the power couple.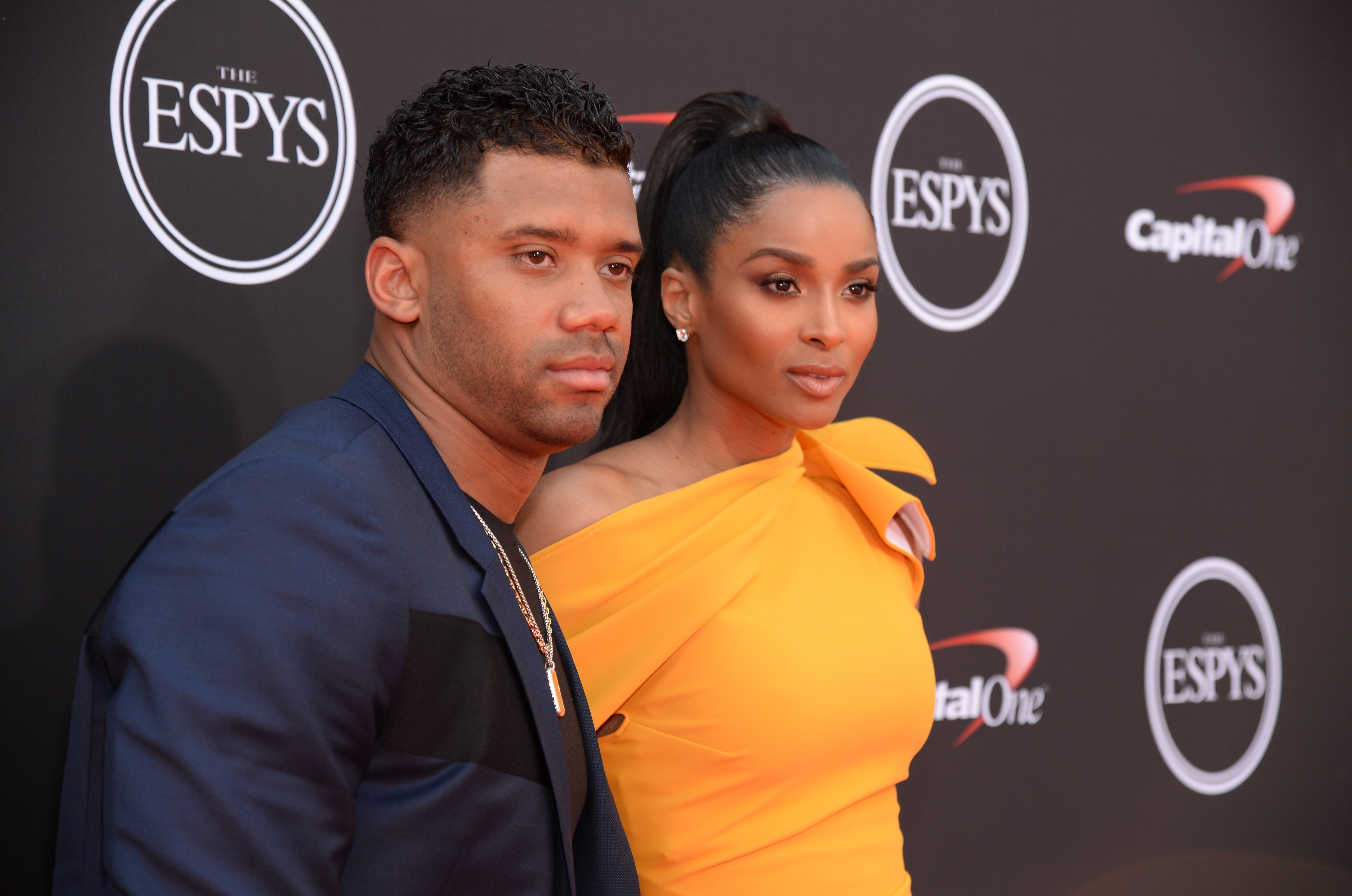 Russell and Ciara are not the only ones mesmerized by Win's charm; the tiny tot also dazzled many fans. The "Level Up" singer posted a video of her son's recent achievement on Instagram and a caption that read: 
"Win Started Walking! Yay! The Days of taking his 1st Steps is here! So proud! Now…look out world! @DangeRussWilson 💃🏽."
The video showed Ciara hanging out at a field with her husband together with Win and their four-year-old daughter, Sienna. Russell appeared to be taking a break from playing football. 
Russell donned a red jersey shirt and dark blue pants, while his wife wore a black shirt and white pants. Win looked cute in his blue shorts and printed shirt, and his sister dressed in a pink romper.
People were enjoying the space behind the family. As they hung out in a windy field, Russell, Ciara, their one-year-old son, and Sienna positioned themselves on opposite sides. 
Win, held by the Seattle Seahawks star, stood and slowly took his first baby steps, starting from the left. His speed gradually increased as he reached the middle. 
Despite a brief stumble, Win stood up and continued walking. The mother-daughter duo waited for Win to reach them as they extended their arms in case he fell to the ground again. 
Win taking his first steps on the football field held a special meaning for Russell.
As soon as Win reached his mother's side, he landed on top of Sienna, but Ciara quickly scooped him up and carried him to her side. "He got back up and finished," a fan gushed.
Ciara's video amassed more than 830,000 likes and made several followers react in awe, while others felt proud for Win's first steps. Some fans noted that Ciara's family is beautiful.
The adorable video comes after Russell attended a football training camp. Besides his wife and their two kids, Future Zahir - Ciara's son with ex-boyfriend rapper Future - graced the event.
Ciara and the kids were delighted to play on the field. The "Body Party" hitmaker and her husband seemed to want their children to learn how to play football.
Win taking his first steps on the football field held a special meaning for Russell. The gushing dad shared his son's milestone on his Instagram feed alongside a reflective message. 
Russell and Ciara looked overjoyed for Win. In his sentimental message, along with a Bible quote, the Super Bowl XLVIII champion wrote that watching his children grow has given him a new perspective in life.
The recent months have been significant for the couple. In addition to documenting Win's first steps, Ciara and Rusell celebrated Win's first birthday in July with a baseball-themed party.
Weeks before Win's special day, Ciara and the NFL star celebrated their fifth wedding anniversary in Venice, Italy. The couple, who tied the knot in 2016, enjoyed the country's beautiful sceneries and delicious food.
While Ciara has dedicated herself to parenting, she has managed to strike a balance between marriage and motherhood. She said she is in the best place of her life, adding, "I'm grateful for the wisdom that life has given me with my experiences."