Millionaire Dr. Dre's Oldest Daughter Claims She Is Homeless, Lives in Car & Earns $15 an Hour - Inside Her Story
One expects that any offspring from a man as wealthy as Dr. Dre will be living well and lack nothing. However, that is not the case for his oldest daughter, LaTanya Young, who is now crying out for help after being neglected by her father. 
Dr. Dre is one of the wealthiest musicians in the world. As of 2018, he was the second-richest figure in hip hop, with an estimated net worth of $800 million. 
Dr. Dre is a significant figure in the hip-hop world and helped in the rise of famous rappers Eminem, 50 Cent, Snoop Dogg, Kendrick Lamar, and even the late 2Pac Shakur.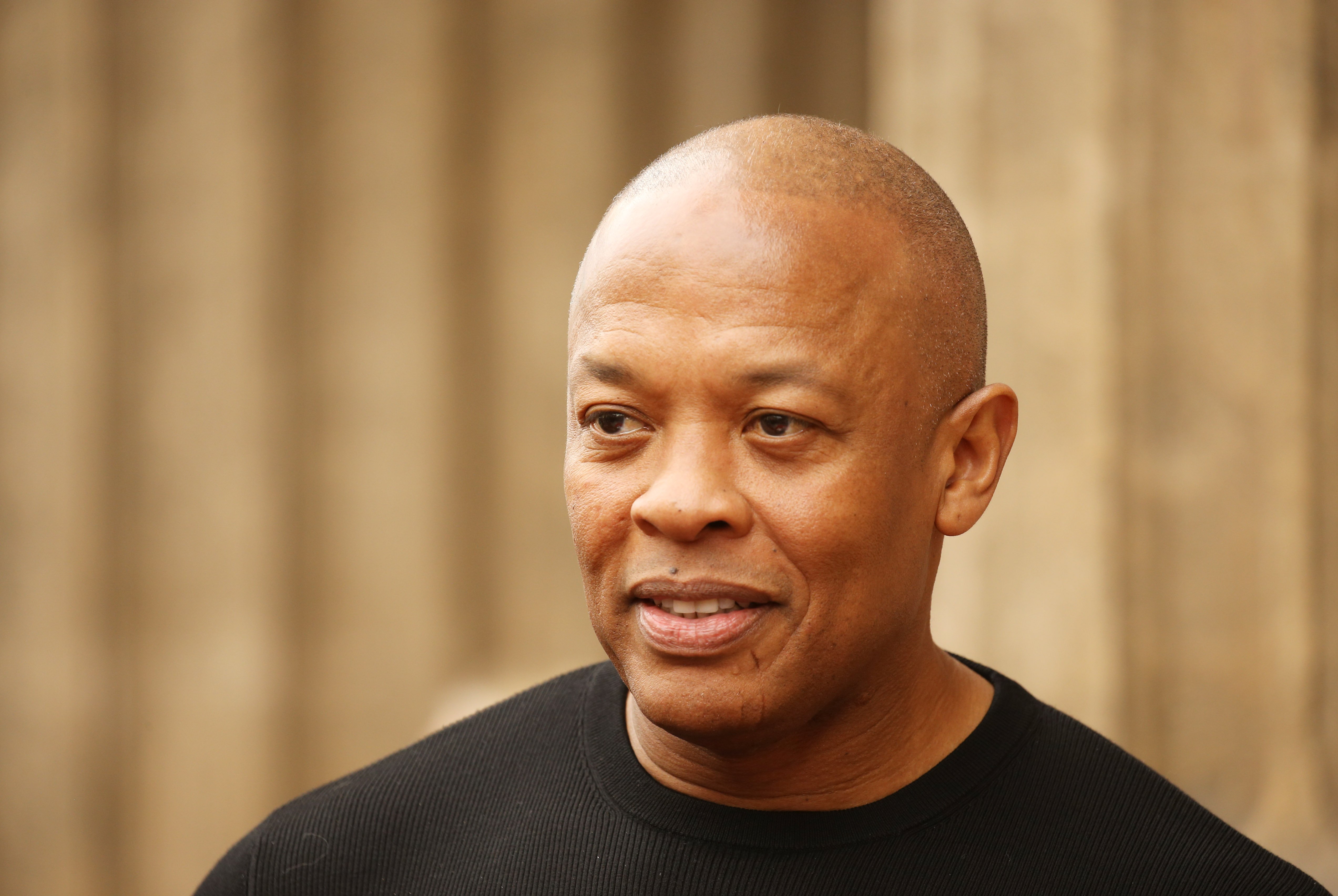 When it comes to his personal life, Dr. Dre has been married once to Nicole Young. The couple tied the knot in 1996 and remained married until 2020, when Nicole filed for divorce, citing irreconcilable differences. 
Last month, a court ordered the music mogul to pay Nicole almost $300,000 per month in spousal support. The sum amounts to over $3.5 million per year and will continue until Nicole remarries or enters into a new domestic partnership. 
When it comes to children, Dr. Dre is a father of eight children he shares with different women. In December 1981, he and his then-girlfriend Cassandra Joy Green welcomed a son named Curtis. 
Curtis was raised by his mom and never met Dr. Dre until he was 20. Dr. Dre also had a relationship with Lisa Johnson, and they welcomed their first child and daughter, LaTanya Young, in 1983. They had two more daughters, LaToya and Ashley, before splitting. 
In 1988, Dr. Dre welcomed a son named Andre Young Jr. with Jenita Porter. Two years after Andre's birth, Porter sued Dr. Dre for $5,000 per month for child support. Andre died on August 23, 2008, due to an overdose of morphine and heroin. 
Dr. Dre dated singer Michel'le from 1987 to 1996. They had a son named Marcel in 1991. Dr. Dre also shares two kids with his ex-wife, Nicole. They have a son named Truice, born in 1997, and a daughter named Truly, born in 2001. 
Dr. Dre's youngest child is his daughter, Tyra, who is a bit of a puzzle. While some sources believe she is the third child from his marriage to Nicole, others believe her mom is unknown. 
Dr. Dre's oldest daughter, LaTanya, recently spoke to Daily Mail and made revelations that would surprise many of her father's fans. LaTanya revealed she does not have a home and lives in a rental vehicle. 
She argued that Dr. Dre was supposed to put them through college and pay their health insurance but never did. 
Dr. Dre's oldest daughter says she's homeless, living out of her car https://t.co/GEVkfdLQRQ pic.twitter.com/3Jb78B3BmM

— New York Post (@nypost) August 4, 2021
The 38-year-old said she works as a delivery driver for Uber Eats and DoorDash. She also works as an assembler at a warehouse. However, she cannot secure an apartment in California and has to live out of her car. 
LaTanya's mom Johnson and Dr. Dre split when she was just five years old. She has not seen her wealthy father for 18 years now and does not have his phone number. This means she is only able to communicate with him via his team. 
LaTanya is a mother of four children: Tatiyana, 16; Rhiana, 13; D'Andre, eight, who is named after Dr. Dre, and Jason III, three. She said her kids do not live in the car with her but are staying with friends. 
Dr. Dre's oldest daughter reveals she's homeless and living out of her carhttps://t.co/2sqivjrfGD

— XXL Magazine (@XXL) August 4, 2021
She explained that she takes odd jobs now to make ends meet and earns $15 an hour as an assembler at the warehouse where she works. LaTanya also revealed she is striving to keep her head above water as she has been indebted for a while. 
Her fears now are that she will lose her rental car because she cannot make payments. She explained that the car is an SUV that costs $2,300 for three weeks, but she could only pay for a week. 
LaTanya also revealed she has been asking her dad's lawyer for help, but he told her that he would not give her any money since she already spoke about Dr. Dre to the press in the past. 
LaTanya is also pained that her dad has never met her kids and said she is only trying to reach out to him to see if he wants to speak to his grandkids. Her children are old enough to know who their grandpa is and are in shock that he does not want anything to do with them. 
LaTanya admitted her dad had helped her in the past by giving her an allowance and paying her rent. However, he stopped supporting her in January 2020. 
#ICYMI: Dr. Dre's estranged daughter says she can't afford an apartment and is living out her rental car.https://t.co/OofrOHuv9o

— HotNewHipHop (@HotNewHipHop) August 5, 2021
LaTanya said people do not understand why she has to work when her father is a millionaire, and such statements make her want to hide. She also reacted to the court's order that Dr. Dre should pay spousal support to Nicole. 
She said it hurt her to hear about the generous financial settlement her dad was ordered to pay and added that her mom should have been in Nicole's shoes. 
LaTanya revealed she wrote a proposal to her dad asking if he could get a home for her, her sister, and her kids. She argued that Dr. Dre was supposed to put them through college and pay their health insurance but never did. 
Of all his kids, Dr. Dre seems closer to Truice and Truly. He and his oldest son, Curtis, also seem to have become closer since their meeting, with the latter following in his dad's footsteps by becoming a rapper with the stage name Hood Surgeon.