Damien Chazelle Shares Son with Wife Olivia Hamilton — Inside the Director's Personal Life
Damien Chazelle, the "La La Land" director, is a happily married man who is a father to one child. We get to know more about this talented man, including some facts about his wife's first marriage.
Damien Chazelle and his longtime girlfriend, Olivia Hamilton, started dating in 2016 before announcing that they got engaged in October 2017. The "La La Land" director proposed to Hamilton in Point Dume, Malibu.
Their announcement included a photo of the director kissing his fiancée's cheek while she showed off her new engagement ring. Then on September 22, 2018, Chazelle officially became a married man.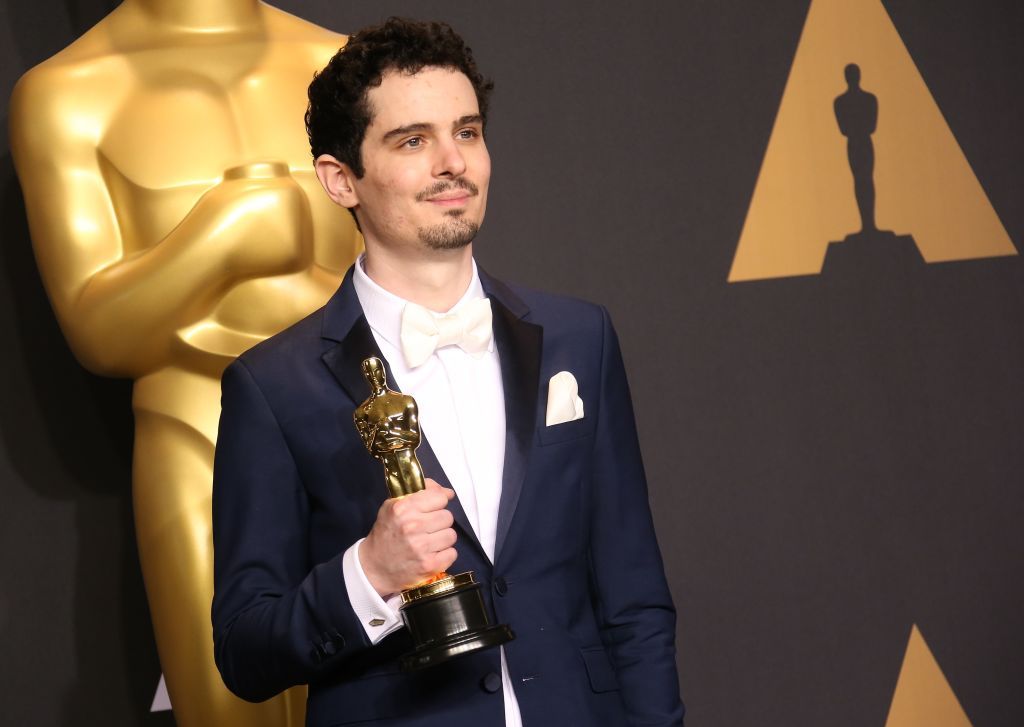 DAMIEN & OLIVIA'S MARRIAGE
He tied the knot with his wife at the same place where he first proposed to her. The two seemed destined for marriage already in December 2016, when the director mentioned Hamilton during an acceptance speech, saying:
"This is a film about love, I think, more than anything. So I have to thank the love of my life, Olivia Hamilton."
At the time, Chazelle was accepting a Critics Choice Awards for Best Director for "La La Land." In turn, Hamilton took to social media afterward to say how immensely proud she was of the film and her man.
OLIVIA'S BACKGROUND
The actress is a former McKinsey & Company consultant and a graduate of Princeton University. At the university, Hamilton graduated with a bachelor's degree in economics and finance.
In 2013, the actress founded PLAY, an organization dedicated to helping people rediscover their inner child. The foundation's website explained that PLAY was a two-hour-long guided experience.
WORKING TOGETHER
Before they got married, Chazelle's wife starred in "La La Land" and later appeared in his Golden Globe-nominated film "First Man." During an October 2018 feature on "Jimmy Kimmel Live," she spoke about her acting.
SKIPPING HONEYMOON & 1ST CHILD
She revealed how she'd gladly left a career in finance to get into the acting industry. Hamilton also confessed to her and Chazelle skipping their honeymoon to be present for their "First Man."
The couple didn't take long before they got pregnant with their first child. The Oscar-winning director and the actress announced that she was pregnant in October 2019, a year after their wedding.
SHARING BABY BUMP PHOTOS
Taking to Instagram at the time, Hamilton shared a series of baby bump photos while in Rattlesnake Canyon with the "Whiplash" director. She didn't include a caption, but her growing belly was on full display.
Chazelle even brought more attention to it by cradling it in a loose dress that his wife wore. In November 2019, the actress shared a photo of her straddling their baby securely while her husband held their dog.
DAMIEN'S FIRST MARRIAGE
While marriage is a first-time experience for the actress, her husband has been married before. He was once married to Jasmine McGlade, the executive producer on "La La Land."
Chazelle and McGlade met while and became college sweethearts while studying at Harvard University. They got married in 2010 and moved to Los Angeles, where the director worked on what he called "failed" scripts.
THEIR DIVORCE & WORK RELATIONSHIP
Sadly, their marriage failed to last, and in 2014, the couple divorced. Just because the duo went their separate ways didn't mean they would not collaborate as they worked on "Whiplash."
Their work on the "La La Land" musical took them 6 years. Chazelle had McGlade's name included in the credits shortly before the film's release date because he wanted to "acknowledge [her] collaborations over the years."