Nicole Murphy Flaunts Back & Shoulder Muscles in White Top on Stunning Vacation – See Why Fans Are in Awe
Eddie Murphy's ex-wife Nicole Murphy treated her followers with a video showing off her beautiful physique on a paradisiacal island. Read on and learn how she looks that good after five pregnancies. 
Most people know Eddie Murphy for his hilarious performances in "Coming to America," "The Nutty Professor," and "Norbit." However, he is also the proud dad of ten children. Half of his kids were born to Nicole Murphy. 
Nicole has been one of the most crucial women in Eddie's life not only because of their family but also because she has been the only person he has married.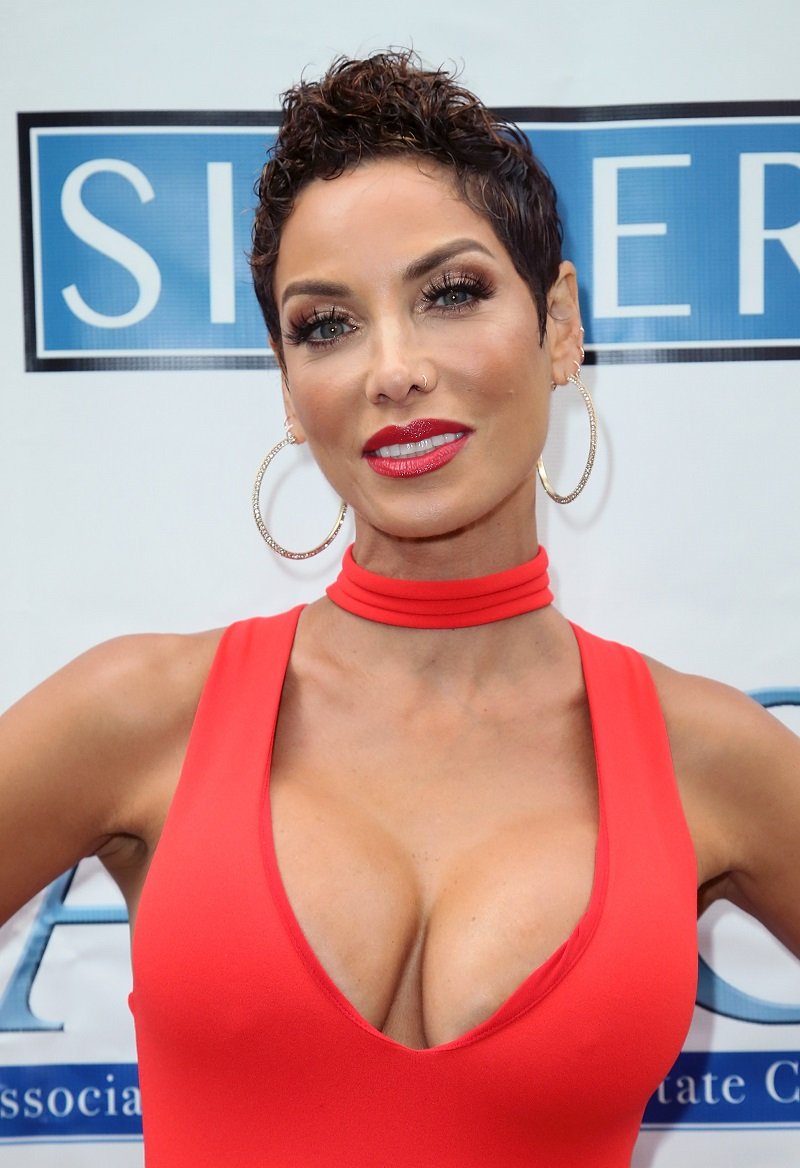 NICOLE'S BEAUTIFUL BODY
On August 5, 2021, Nicole left her almost 1 million Instagram followers in awe by posting a short slow-motion video from Montego Bay, Jamaica. Scroll down to watch it.
In the clip, Nicole appeared wearing a beige bikini while sitting on a swing a few inches above the water. She was so close to it that her sarong actually got wet.

While the stunningly clear water and sight attracted a lot of attention, the video's highlight was Nicole and her gorgeous short hairdo, stylish sunglasses and earrings, and toned back and arms.
As soon as Eddie's ex-wife posted the clip, her followers shared their thoughts in the comment section. Most of them praised her "perfect" and "ethereal" look, while others admitted that everything – including the music and location – was "on point." 

EDDIE AND NICOLE'S LOVE STORY
Eddie and Nicole began their relationship in the late 1980s when he was already a movie star. Their eldest daughter, Bria, joined the family in November 1989. 
Unfortunately, things got complicated for the couple in 1990, and they ended up parting ways. Shortly after, Eddie and Tamara Hood started dating and welcomed a son, Christian. 
With each pregnancy, she noticed that things were not going back as fast as they used to.

Eddie and Hood's romance didn't stand the test of time, and he and Nicole got back together. In March 1993, four months after their second kid, Miles, was born, Eddie and Nicole tied the knot. 
After that, three more children joined the brood: Shayne, born in October 1994; Zola, born in December 1999; and Bella, born in January 2002. Sadly, the former couple parted ways in August 2005.

At the time, Eddie's rep revealed that they were doing their best to keep things civil for the sake of their children, as their welfare was their "main concern." Fortunately, they remained friends after the divorce. 
In December 2020, Eddie and Nicole proved just how mature their relationship is by attending the premiere of Bria's film "Amateur Night." Eddie even brought his current girlfriend, Paige Butcher, to the event. 

BEAUTY SECRETS
While Nicole's video from the beach was stunning, it was not the first time her beautiful body made headlines this year. In August, she was photographed showing off her striking figure in a gray and black workout outfit while walking one of her dogs in Los Angeles. 
Looking like Nicole at 53 is already challenging, but doing so after being pregnant five times is nothing short of heroic. Luckily, she has been open about how she's done it.

According to Nicole, genetics has played a massive part in her body adjusting to the changes. However, she noticed that things were not going back as fast as they used to after each pregnancy.
That's when she started working out. She eventually fell in love with it as it is also a stress reliever, and as of April 2020, Nicole was working out at least four times a week (mainly with a trainer). 
She also admitted that she needed a workout partner to feel a sense of challenge and competition. Apart from that, Nicole included more water, fruits, vegetables, and protein in her diet. 
At the moment, Nicole, who was engaged to Michael Strahan, is a social media influencer and owner of YFOY. Through her skincare company, she also shares her secrets to "looking and feeling youthful." Way to go!