Fans Call Gabrielle Union's Baby Kaavia 'Boss' & 'CEO' as She Poses in Striped Jacket, Matching Skirt & Tie
Gabrielle Union's daughter is known for her strong personality and funny facial expressions. In her recent Instagram post, the little girl left her fans flawed, and she was rewarded with sweet words from them.
 Gabrielle Union's daughter, Kaavia James, is one adorable child that has successfully captured the hearts of the public with her big personality that goes beyond her age. 
Not only does she have her mother's good looks, but she also entertains her social media lovers with her attitude. Kaavia's Instagram page, which is run by her parents and has over one million followers, is filled with her antics and charisma.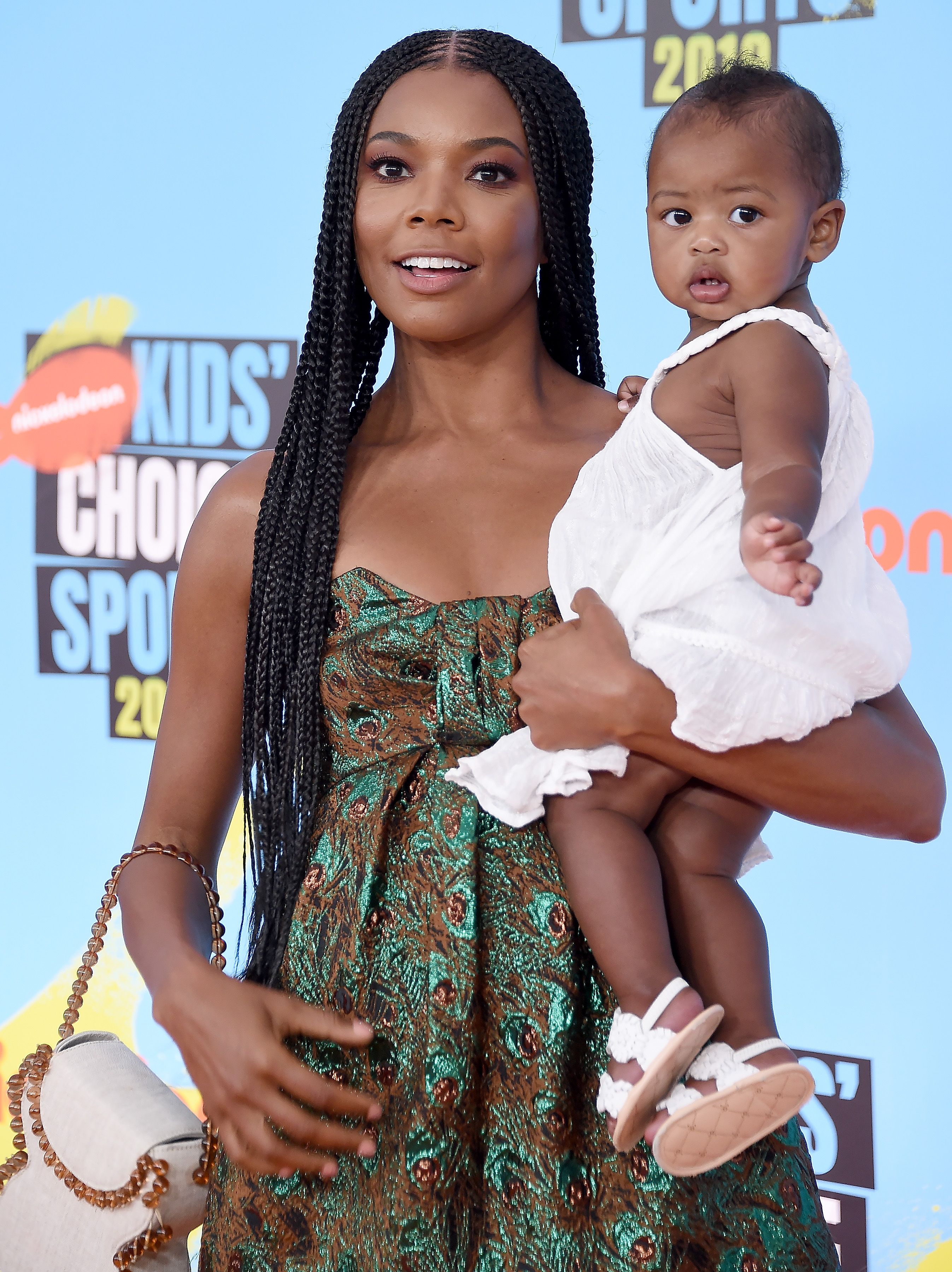 BABY KAAVIA JAMES 
Recently, fans and followers of the actress' daughter were updated with amazing yet funny photographs. A four-piece slideshow shared on Kaavia's page featured her looking dapper in a striped jacket, matching skirt, and matching tie.
Kaavia had her hair properly packed and topped off the chic look with a pair of white sneakers. Although all the slides saw Kaavia give different poses, they all had something in common — her funny facial expressions.
In another post shared on the little girl's page, Kaavia donned the same outfit, but this time, she posed, standing. In the first slide, Union's daughter stood on a flight of stairs, clutching to her white mini teddy bear.
The adorable child had a black bag placed in front of her, and as usual, had a funny look on her face. The post was accompanied by a caption that read: "Secure. The. Bag. Baby hair & thombrowne."

FANS' COMMENTS 
A few moments after the post was shared, fans and followers gushed over Kaavia in the comments section, calling her boss and CEO. A delighted fan wrote, "My Shady Baby looking like a real boss lady 🙌❤🔥."
A second respondent happily said that people loved playing with Kaavia, and she also added that the tiny tot looked like a miniature CEO. Another user wrote, "Good morning, boss."

A follower also noted that Kaavia was too fly and tagged her as a Boss baby, and another wrote, "boss lady ❤❤❤❤❤." One supportive fan explained that Kaavia's appearance was the best description of a boss baby look. 
The former "AGT" judge and her husband, Dwyane Wade, welcomed their daughter via surrogate in 2018. A few weeks after welcoming their bundle of joy, the basketball icon shared a post where he showed off a tattoo of his daughter's name on his shoulder.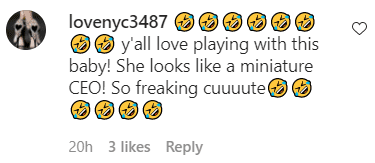 KAAVIA'S FIRST WORDS
Kaavia is growing up with lots of love and has shared it with her amazing family. Nine months after her arrival, Kaavia said her first words, and her star mom took to Instagram to share the emotional moment with her fans. 
When it comes to her daughter, the Hollywood star makes out time despite her busy schedules.

In the video, Kaavia could be heard saying the words, "bye-bye," to the amazement of Union. In an interview with People, the "LA's Finest" actress revealed that she thought that the words "mom or dad" were very natural.
According to the voice artist, Kaavia's first words confirmed the cute tot's vibes. Apart from emitting positive vibes, Kaavia has been described by her parents as very passionate and specific, even for an infant.

INSIDE KAAVIA'S PERSONALITY AS A SCORPIO 
The mom of one was in a chat with Essence Magazine and made it known that Kaavia liked what she liked and hated what she hated. While some fans may consider those behaviors normal for some kids, Union attributes her daughter's traits to her zodiac sign — Scorpio.
During the Essence Magazine interview, the basketball player's wife also relayed that, unlike other children, her daughter preferred to listen to CNN over baby talk. According to Union, Kaavia was a typical daddy's girl, despite having several boys in the family.

KAAVIA AND UNION'S BONDING MOMENTS 
Apart from being a daddy's girl, Kaavia could be described as a food lover. In a post shared on Union's Instagram page, the little girl could be seen showing disapproval as her mom tried to take a spoon from her bowl of pasta.
Following Kaavia show of disapproval, Union questioned her daughter on the reason behind her displeasure and got the reply, "No, mama."
When it comes to her daughter, the Hollywood star makes out time despite her busy schedules. The mother-daughter pair were seen enjoying excellent bonding time while doing a photoshoot.
Fans also got to see a glimpse of their fantastic relationship during the period of the coronavirus pandemic, and it was inspiring.