Meet Alfonso Ribeiro's 1st Wife Robin Stapler Who Is an Actress & Mom to His Biracial Oldest Daughter
Alfonso Ribeiro has been married to his wife Angela Unkrich since 2012. However, he was once married to Robin Stapler and fathered a child with her. Let's meet Robin Stapler.
American actor Alfonso Ribeiro is famous for many things, including his character as Carlton Banks on the sitcom "The Fresh Prince of Bel-Air." The icon has also proven to be great in the movie industry and his family life. 
Ribeiro has walked down the aisle twice, and the first time was with his former wife, Robin Stapler. Just like her ex-husband, Stapler is an actress and has featured in movies like "Star Trek: Voyager," "Martin'' and "Beyond Belief: Fact or Fiction."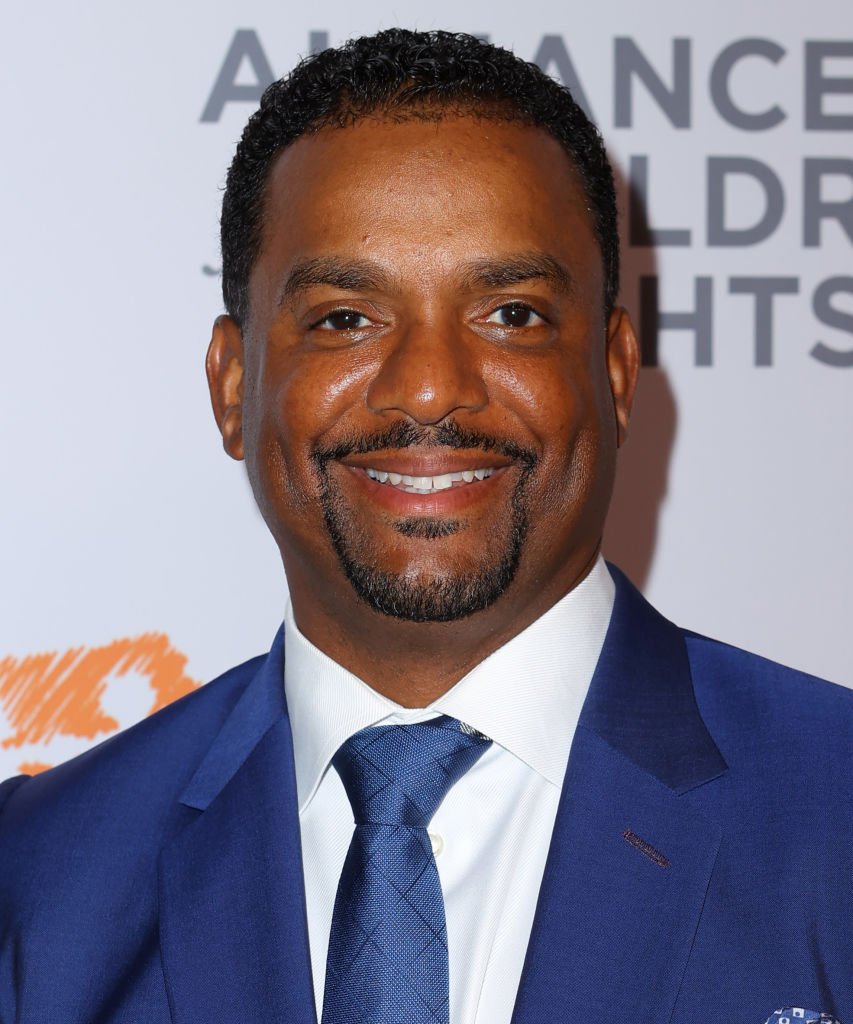 Away from showing off her talent on the screen, Stapler is also interested in fitness and business. According to her Instagram bio, she is a fitness educator, healer, and entrepreneur.
STAPLER AND RIBEIRO'S RELATIONSHIP 
Stapler and Ribeiro first met in 1999 on the set of the series, "In The House'', and were smitten at first glance. The pair went for dinner after filming for the day and began their romantic relationship afterward.
They took their relationship further and finally tied the knot in 2002. Ribeiro and Stapler enjoyed marital bliss for a short time and eventually got divorced in 2006.
According to the divorce papers filed on August 9 in Los Angeles Supreme Court, the ex-couple split, citing irreconcilable differences.
INSIDE STAPLER'S LIFE AFTER HER DIVORCE 
Since their divorce, Stapler has given her fans updates on some moments in her everyday life. In 2019, she shared a picture of herself dazzling in a deep blue dress, paired with red stilettos.
The actress accentuated her good looks with blonde hair and a light face beat. She posed with one hand on her waist and gave a subtle smile to the camera. In the caption, she made it known that the room she stood in was too small for her shoes.
Another picture was posted earlier this year, and Stapler showcased her beautiful looks in a bead-studded pink dress. In addition to her lovely dress, the Hollywood star accessorized with a pair of silver earrings. The post was captioned:
"Ran away and joined the Ice Capades."
While Stapler fills her Instagram page with stunning photos, she enjoys being a mother to her biracial daughter, who she shares with Ribeiro. A week ago, Stapler took to her Instagram page to share a throwback picture of herself holding baby Sienna.
THE JOY OF MOTHERHOOD 
The black and white photo featured the proud mom donning a black gown, rocking her blonde hair, and holding a phone. The snapshot was accompanied by a caption that read:
"Throwback!!! Lol, the phone, my big ring, and my little football." 
Stapler also added the hashtags, baby days, and cleaning out drawers. Baby Sienna is all grown up and is a high school graduate. In June, the mom updated her fans with a picture of her daughter from the graduation ceremony.
In the image, the raving beauty was clad in a black graduation gown and a matching cap. Sienna was beautified with pink Hawaiian leis and flaunted her brown hair. Captioning the post, Stapler wrote:
"Graduate!!! So proud of you, @SiennaXmichele."
THE SUPPORT OF RIBEIRO 
Being an only child to famous parents, Sienna is working hard towards being recognized for her achievements, especially in the movie industry. In an interview with closer weekly, Ribeiro explained that his daughter was working and auditioning.
According to the comedian, he was supportive of his daughter's career, and at the same time, allowed her to find her place in whatever she wanted to do. 
Ribeiro is a loving Father and would do whatever it takes to be of help to Sienna. He has made it known that he wants to be the first person his daughter would go to whenever she needed advice.