Woman Approaches Neighbor, Insists She Pulls Down Her 'Offensive' Tigger Flag
Another "Karen" has been prowling; this one was offended by none other than a cartoon. The internet didn't hesitate to pounce on what they saw as an utterly ridiculous reaction to an animation. 
A woman who goes by the username "tizzybizzy92" or Ambrosia took to TikTok to document an elderly lady insisting she pulls down her "offensive" Tigger flag. Viewers were not impressed by this turn of events. 
The TikToker shared two clips related to the incident. In the first, Ambrosia showed the interaction with herself and her upset neighbor, while in the second one, she gave other TikTok users a closer look at the allegedly disrespectful flag.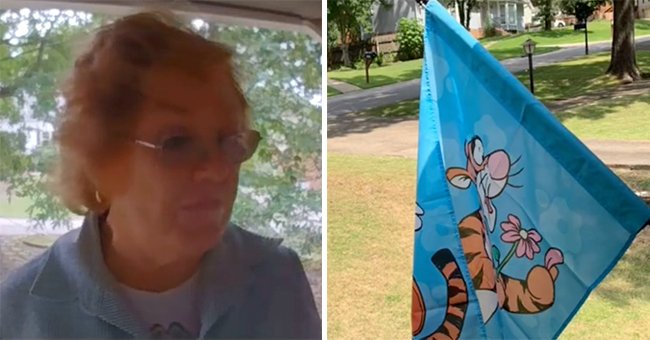 The initial video was captured via home security camera footage as the elderly woman approached the TikToker's door, informing her that she didn't like her Tigger flag. In her own words, she expressed:
"I want to talk about this Tiggers flag. I don't like it."
Ambrosia seemed taken aback, asking the neighbor why she disliked it. She ignored the question but did say she approved of the American flag on the lawn and has so far not commented on the TikToker's backyard or shrubbery.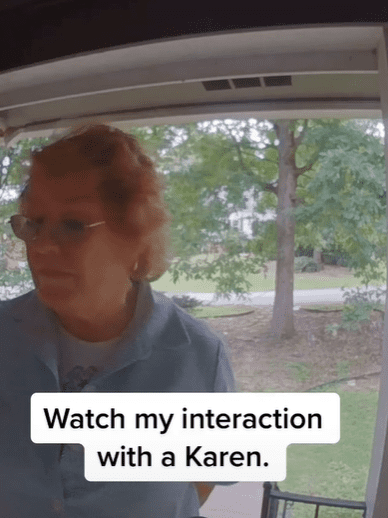 The interaction became slightly heated, although it remained civil. The neighbor stated that she came to speak to Ambrosia as she did not want to appeal to alleged community rules. 
The elderly lady dubbed a "Karen" also referred to this particular flag as "tacky." One viewer spoke up, expressing that, if anything, the neighbor's behavior was tacky.
In a follow-up video, the TikToker showed viewers what the flag looked like, confirming it was the cartoon from "Winnie the Pooh." One of the commentators wrote: 
"Girl. I thought it was a Black lives matter or pride flag the way she was acting. No matter what that lady has no business saying that."
Ambrosia also claimed that TikTok had taken her clip of the lady complaining about the flag down. However, she appealed it, and it was put back up on the platform.
Ambrosia's neighbor may have been annoying, but one woman took a more extreme route. Cheri Blair from New South Wales, Australia's dog, was nearly killed by someone who assumably lived in the area. 
Blair found a poisoned bone left for her dog with an outrageous note. According to this letter, the perpetrator attempted to murder her pet due to its apparent incessant barking.
The owner expressed her sadness and anger, stating that she would not mind if the guilty party died. If Blair and Ambrosia's stories are anything to go by, it's that not many know who their neighbors really are.