Daily Joke: Young Woman Buys Hair Remover for Her Dog
A dog owner enrolled her dog in a dog show in the smooth-haired category. She thought of the best way to give her pet an edge over the other participants and came up with a brilliant idea. 
The woman went to the pharmacist and requested some hair removal. The pharmacist gave the woman the item; however, before she left, he gave her some advice.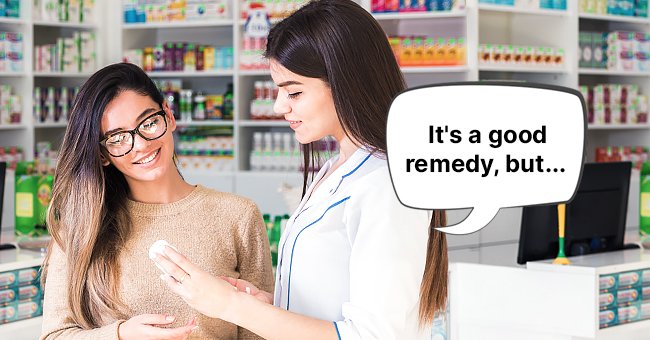 The pharmacist advised the woman to remember to keep her arms in the air for five minutes after applying the hair remover.
Embarrassed, the woman replied to the pharmacist, letting him know that the hair remover was not for her armpits but for her chihuahua. Then the pharmacist said:
"Oh well, in that case, don't ride a bike for twenty minutes."
A MAN AND HIS DREAM JOB
A man always wanted to be a barber and tried everything possible to get the dream job. He learned different excellent haircutting techniques for months and thoroughly flipped through the pages of the most intense hair textbooks.
In addition, the man watched several tutorial videos from the best salons and kept himself updated on modern hairstyles.  After acquiring much knowledge about his dream job, the day of the interview finally came, and the man went prepared.
He started well, wowing the interviewer with his excellent barber vocabulary and impressive knowledge about hair culture. After, the interviewer said, "I think you'd be a great addition to this salon, but first, I want to see how you do on the practical exam."
The man agreed, and the duo left the interviewer's office for the salon. On arrival at the location, the man met a beautiful model sitting in front of the mirror and was asked by the interviewer to give her a cut.
Filled with anxiety, the man began the task. He shampooed the lady's hair then brought her back to her seat. He took out a pair of scissors but due to his intense anxiety, he couldn't seem to cut her hair!
The man stood for a while, running his hands through the model's hair and trying to figure out the best part to cut, but his efforts proved futile. After ten minutes, the interviewer stood up and said:
"I'm sorry, but we can't offer you a job here. You just didn't make the cut."
If you enjoyed this joke, you might like this one about a man having a conversation with a dog.