'RHOA' Porsha Williams Shares Hospital Room Photos & Update on Daughter's Health a Week after Surgery
Porsha Williams neglects her busy schedule to show up for her toddler daughter, who recently underwent surgery. The mother of one gives fans an update on her child's health via hospital room photos.
Reality TV star Porsha Williams shares her only child and daughter Pilar Jhena Mckinley (PJ) with her former fiancè, Dennis Mckinley. The duo was a lovely couple for some time before their eventual separation.
Even though their relationship did not work, they have both been dedicated to being excellent parents for their 2-year-old baby, which involves co-parenting and showing up when necessary.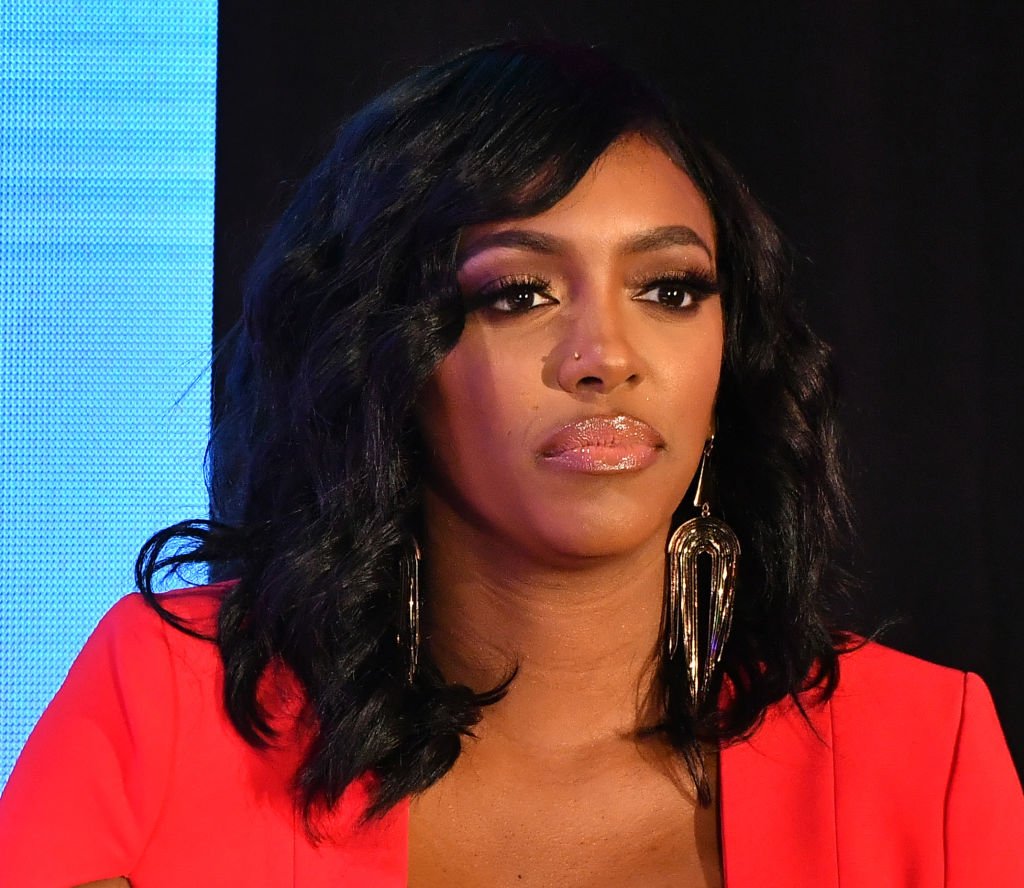 Recently, Williams updated fans on the current status of her child's health. Although PJ had undergone surgery a week ago, the toddler had her tonsils and adenoids removed and appears to be making a steady and swift recovery.
The onscreen star shared photos taken at the children's hospital where her daughter is still a patient. The young chap looked a bit lively as she took sips from a drink, played around with her teddy bear, took brief walks, and fed herself.
Thankfully, she had the company of her mother, a father who cuddled the little princess, and grandma, Diane, who slept in bed with her granddaughter. PJ was also seen taking a peaceful rest with her stuffed buddy next to her.
The message that came with the images was enshrined in gratitude and appreciation to everyone who reached out to the family through their kind words and flowers.
Williams confessed that the situation was a bit scary at first but that her baby is a "lil champ." The mother of one also prayed for the other kids in the hospital and ended her message with:
"If you have been through this surgery before you know toddlers can be a lil stubborn but with love and encouragement they make it through. Love you lil pooh bear."
MOTHER AND DAUGHTER BONDING TIME
Williams' Lil pooh bear is not only an adorable princess and mommy's look-alike who gets lots of praises showered on her; the 2-year-old also enjoys bonding time with her adult BFF.
A few weeks before the surgery, PJ spent some time in Mexico with her mother. The buddies had a wonderful mother-daughter getaway experience as snaps documenting the moment showed them smiling from ear to ear.
That same month, the mini-lady accompanied the reality TV star to her family's non-profit organization location, where they help the needy in their community with basic necessities. 
WILLIAMS MOTHERHOOD JOURNEY
Porsha Williams has a successful wig line, bed linen brand owner, a "Dish Nation" host, an author, reality TV, and a super mom who juggles work and motherhood perfectly. 
She often gushes on how exciting raising her daughter is, especially with the help from PJ's dad and her new lover. Williams, whose co-parenting with Dennis seems great, revealed that having their lovely child is a blessing.
WILLIAMS' LOVE LIFE
The mother of one ended things with her former off-and-on fiancè this year, and it did not take long for her to find love again in the arms of an estranged husband, Simon Guobadia.
In May, she shared news of her fast yet crazy love for the business mogul who was married to one of her co-stars, Falynn. Falynn was introduced as Williams' friend in the recent season of "Real Housewives of Atlanta." 
Guobadia filed for divorce from his former wife in February, and within weeks, news of his engagement with his new younger lover made the headlines.
Williams could be seen wearing a ring in a post, and the businessman confirmed it by explaining that he never questioned being married again.
There is more than a ten-year gap between the two, but it does not seem to matter. In addition, Guobadia has also embraced his fianceè's child and is a very supportive father.
As for Falynn, she is also a free woman following the finalization of her divorce, which happened in July. Not much has been spilled about the settlement, as both parties agreed to maintain confidentiality.