Whoopi Goldberg's designer Granddaughter Jerzey Rocks Brown tight Dress in New Mirror Selfies
Whoopi Goldberg's granddaughter is proving to be a fashion diva with enough sass to rival the veteran actress.' Mirror selfies featuring Jerzey were recently posted on social media — here is how her fans reacted. 
Talent and good looks run strongly in Whoopi Goldberg's family; this has been observed in the generations she began by having her daughter Alex whom she raised as a single mother. 
She shares Alex with her first husband, Alvin Martin, whom she spent five years married to. After they split up, she remarried twice with the same results before deciding to stop trying.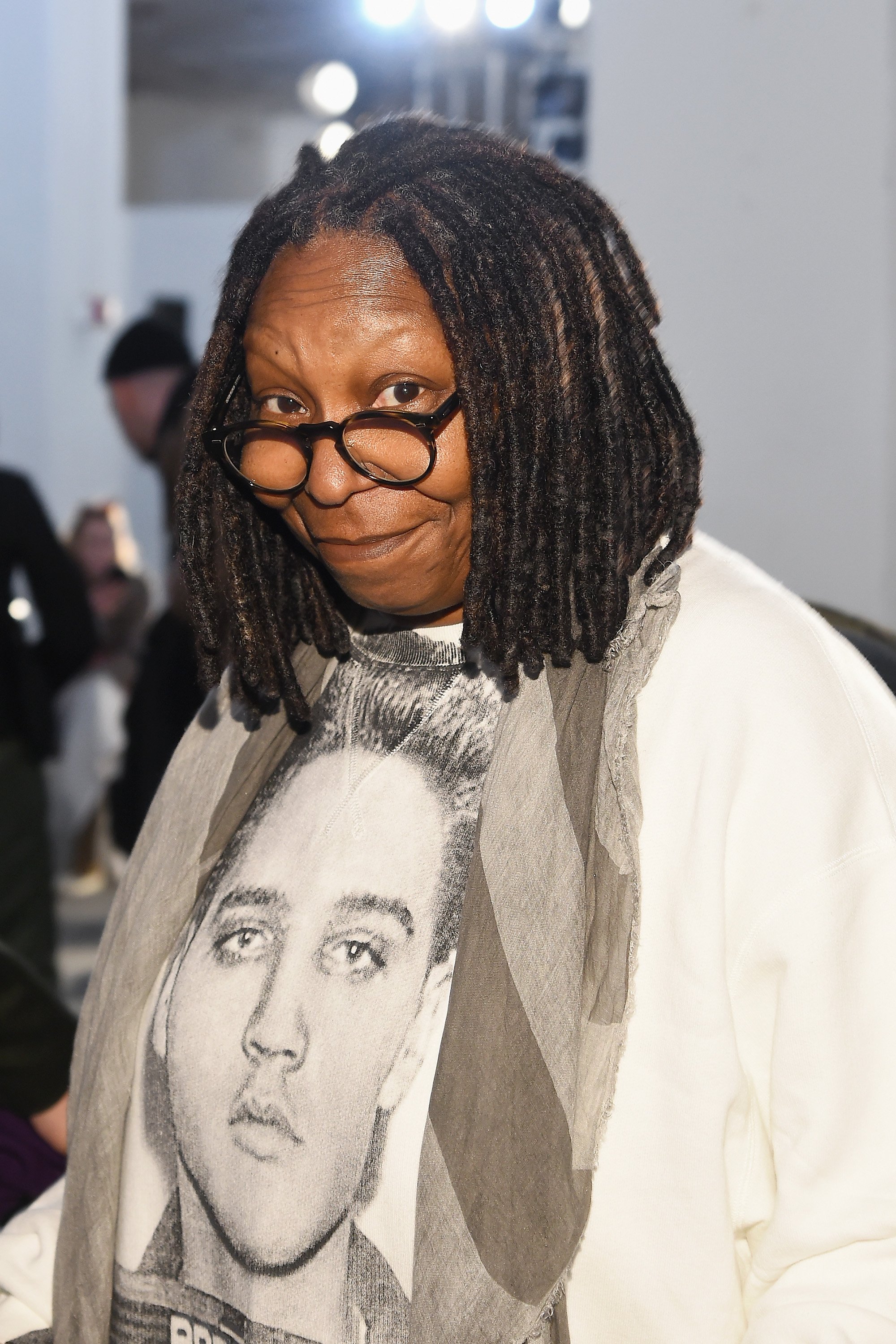 Alex, who grew up with an eye for entertainment, welcomed three kids, one of whom already has a family of her own with one kid in the mix, making Whoopi a great grandmother.
All three grandchildren did not stray far from the entertainment industry, infant among them; only the first seems to prefer life outside the spotlight. 
Thanks to their good looks, they are all models, and their respective Instagram pages hold photos from their professional shoots. The second oldest among the three, Jerzey, recently took to her Instagram page to show off her looks with images taken before a mirror. 
The mirror itself was an artful object with panels reflecting images like the main mirror; however, the real prize was the model. She was dressed in a brown dress that clung to her fit figure as she posed up a storm. 
She posed with one hand at her waist in one shot, drawing attention to how they flared out perfectly. Another image captured a different angle: this time, she faced the wall to give fans a side view proving that her curves are apparent from any angle. 
She shared footage that saw her introduce her fans to the newest addition of her family. 
Her fans loved the update; there were no captions for most of the shots Jerzey uploaded, but her fans more than made up for it with compliments and declarations of love that went up in the comment section. 
There were compliments on her clothes and general good looks, not that it's surprising, the young lady has an impeccable fashion sense and is a big fan of the industry just like her grandmother. 
Even though the famous actress is quieter about it, she doesn't mind binding over it with her granddaughter. The two have often been seen at fashion programs where Whoopi's influence easily puts them in the front seat. 
The two also have their own clothing lines. Whoopi's was launched in 2019 and is targeted towards women of all ages, intending to provide them with a wide variety they can add to their closet, knowing it will pull through just when it is needed the most. It was named Dubgee. 
Jerzey is the founder of Jerzey Kennedy Designs, and the fashion brand is based not only in Los Angeles but also in New York City. Given all the similarities they share, it is no surprise that Jerzey and Whoopi are close. Meet the other members of the gang. 
AMARA SKYE DEAN
Amara Skye is the eldest among Whoopi's grandkids. As earlier stated, she mostly flies under the radar; however, she has been known to model in the past and is also an artist. 
Aside from those jobs, Amara also attends motherly duties as she is already a mother and wife. She and her husband, Chris, tied the knot in 2013. Their daughter Charli Rose was born in 2014. 
At the time, Whoopi marveled over becoming a great grandmother as she shared footage that saw her introduce her fans to the newest addition of her family. 
MASON DEAN 
Mason is the only male child Alex and her longtime husband Bernard share. He was born on September 28, 1998. His Instagram page is filled with shots of him modeling or simply chilling with friends. 
He is most passionate about music and is an up-and-coming rapper who released a song titled "Focus" in March 2020. Sometimes he shares pictures of himself hard at work in the studio on Instagram. 
Mason also has tunes available for streaming on Spotify and a number of other platforms. So make sure to check him out.