Savannah Chrisley Breaks Silence on Relationship Status with Nic Kerdiles after Broken Engagement — Inside Their Tumultuous Relationship
TV star Savannah Chrisley has opened up on the current state of their relationship with former fiance Nic Kerdiles. The reality personality laid it bare on where they stood concerning their romance.
Following the rumors about the state of her relationship with her ex-fiancé, Nic Kerdiles, Savannah Chrisley has shared some details on what is going on between them. The rumors mostly suggested that they were back together.
The "Growing Up Chrisley" star confirmed that she was off the singles' spectrum and back to dating her former fiancé. Before the breakup, the two were together for three years.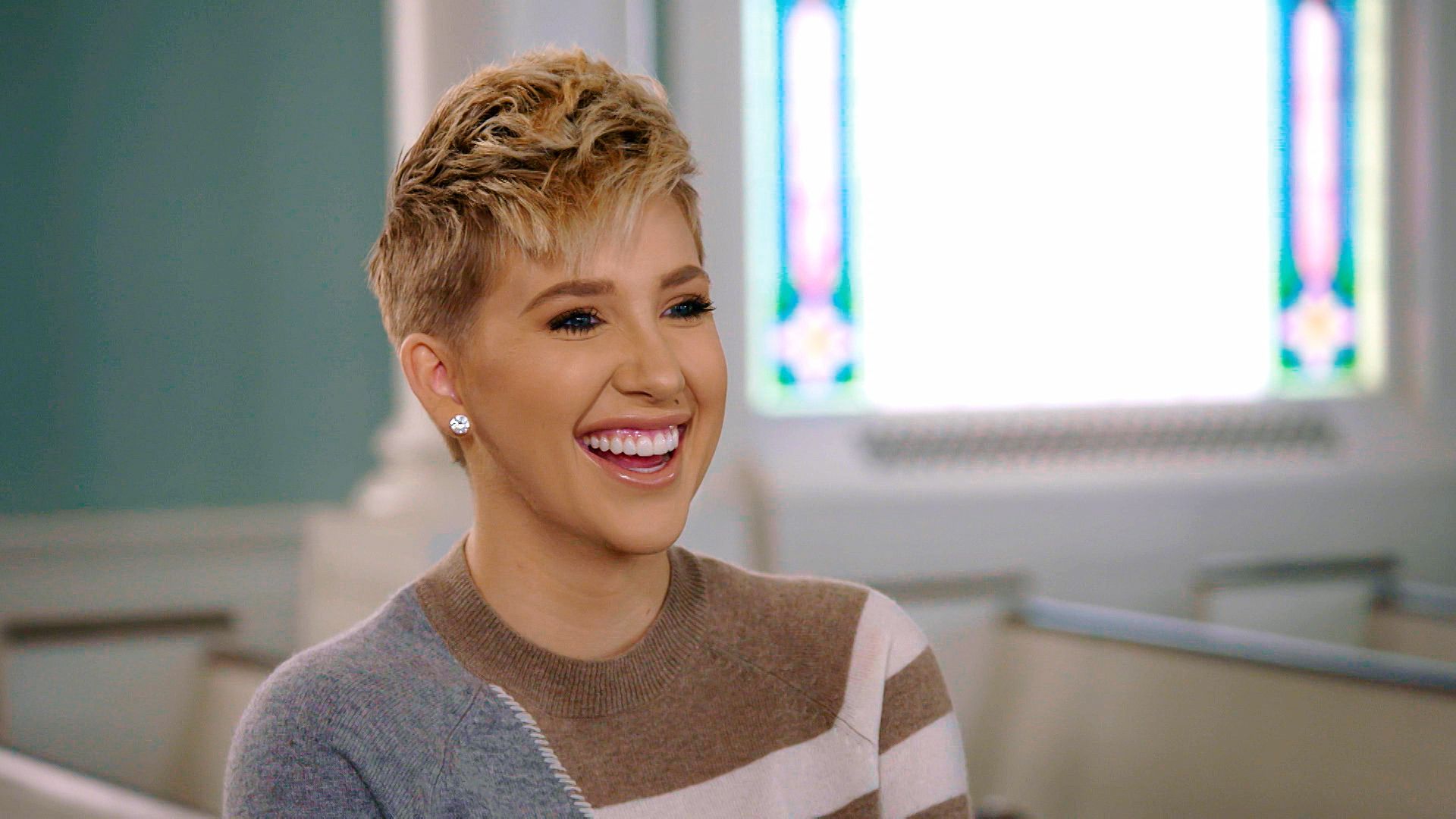 SAVANNAH IS DATING AGAIN
The TV personality relayed that Kerdiles was still in her life, but they were at a point where they were trying to figure things out. The star indicated that she and Kerdiles were giving it another shot.
However, she clarified that much of their make-up and rekindled love would not be shared with the public. Savannah emphasized that they have decided to "keep things more private."
Watch Savannah Chrisley Gush Over Rekindled Romance With Nic Kerdiles https://t.co/9m75claUpB

— E! News (@enews) August 13, 2021
[Savannah] wrote that the past three years were some of the best periods in her life in reference to her relationship.
The "Chrisley Knows Best" star noted that she decided to keep her relationships to herself because she discovered she deserved some privacy. Savannah added that she and Kerdiles have decided to take things "day by day."
Savannah Chrisley Reveals Why She's Giving Ex-Fiancé Nic Kerdiles a Second Chance https://t.co/KkhcbleFoU

— E! News (@enews) August 11, 2021
THE RUMORED RECONCILIATION
Last September, Savannah took to her Instagram page, where she called fans' attention to the fact that she and Kerdiles called it quits. This came two years after the pair got engaged.
Savannah explained that she and the former hockey player had no animosity towards each other, which made "saying goodbye even harder." She said it was time for them to move on separately despite having love and respect for each other.
Savannah Chrisley has decided to rekindle her romance with Nic Kerdiles — more than a year after they called off their wedding. https://t.co/TtoinyUgQK

— Us Weekly (@usweekly) August 11, 2021
However, three months later, the two had rumors swirling about the possibilities of them being back together. A representative for Savannah noted that they were not back together but only remained good friends.
Kerdiles further fueled the rumors when he commented "babe" on one of Savannah's media posts. After the breakup, Savannah shared in a November interview that their relationship was "unique."
#SavannahChrisley is giving it a second chance.https://t.co/B1de5wJovz

— Access Hollywood (@accesshollywood) August 12, 2021
SAVANNAH ON POSSIBLE RECONCILIATION 
Savannah made it known that she was open to change, and if they were meant to be together, she and Kerdiles would get back together, and if otherwise, that was fine as well. 
The reality star shared that she and Kerdiles grew through the years and learned a lot from each other during her relationship. Savannah added that she and her ex-fiance were on good terms. 
She explained that the split also had some effect on her family because her dad, Todd Chrisley, had a special bond with Kerdiles. Savannah added that she and Kerdiles were no longer moving in the same direction and had to take a stance. 
THE SPLIT
In her Instagram announcement, the reality star wrote that the past three years were some of the best periods in her life in reference to her relationship. However, she chose to step back, trusting that God had a greater purpose for her.
#ChrisleyKnowsBest star Savannah Chrisley tells Life & Style ex-fiance Nic Kerdiles is in her 'day to day life.' See #exclusive details about where their relationship stands today! https://t.co/SdZ7wvn4Ir

— Life & Style (@Life_and_Style) August 11, 2021
Savannah added that she believed God would turn the hardships in her life into something more desirable. When she and Kerdiles "took some steps back" from their engagement, many speculated that there was trouble in paradise.
However, a close source revealed that they were only taking time to enjoy their relationship and still very much want to be married. Savannah later shared that she was in no rush to get married.