Rihanna Proves She Is A 'Real Housewives' Fan On Instagram
Most people cannot get enough of the Bravo "Real Housewives" franchise, including self-made billionaires. Rihanna has proven that she is one of the biggest fans of the shows via her Instagram activity. 
The world has reached an age where Instagram is no longer about sharing personal pictures but about selling products. Even Rihanna, who once had the most personal celebrity Instagram page, shifted the direction of her account. 
However, while the account is more business-orientated, the "Umbrella" singer still adds glimpses of her personality to her page. For example, the Fenty Beauty entrepreneur never misses opportunities to stan the "Real Housewives" on her page.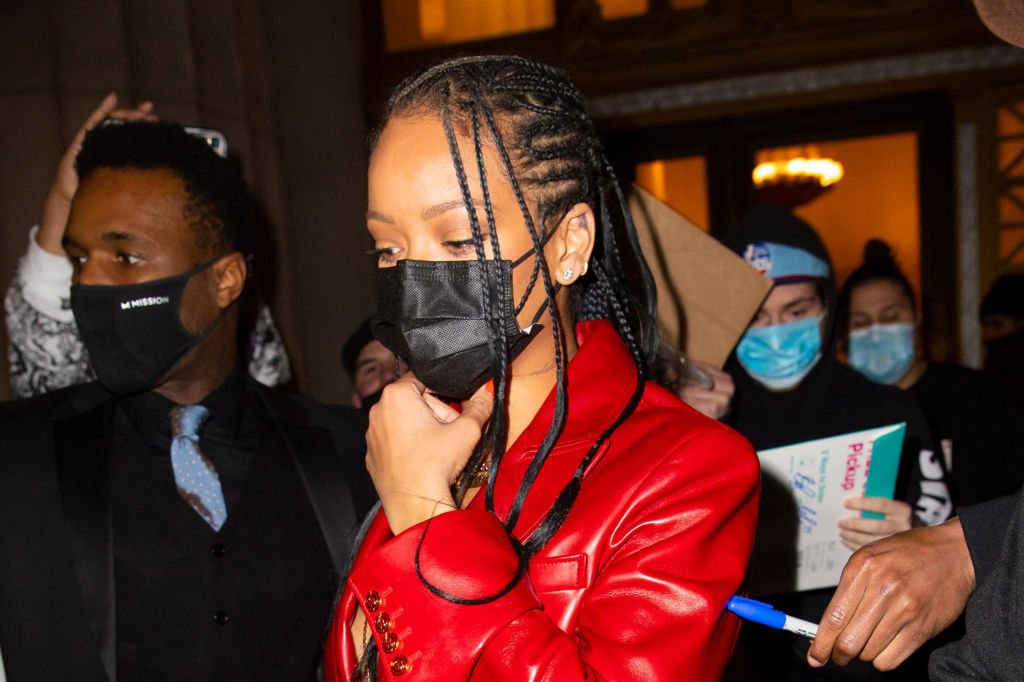 Many celebrities have admitted to being fans of Bravo reality TV shows, and Rihanna is right at the top. The chart-topping pop artist is not afraid to speak on her obsession in interviews and to the stars of the shows themselves. 
In fact, Kyle Richards even shared that Rihanna once bumped into one of her daughters at a karaoke spot. Although a celebrity run-in isn't rare in Los Angeles, having Rihanna confess that she admires you is something else. 
According to Richards, the Savage X Fenty founder approached one of her daughters while she was out. The "Real Housewives of Beverly Hills" star retells the story, revealing that her daughter cried when Rihanna recognized her:
"...she felt a tap on her shoulder, and she turned around, and it was Rihanna, and Rihanna goes, 'Oh my God, I'm obsessed with you.'"
The "Diamonds" vocalist is not afraid to approach her favorite stars, whether it is in real life or online. Rihanna was caught having another fan moment by other fans who caught a glimpse of her in Karen Huger's Instagram live comments. 
The "Real Housewives Of Potomac" star spoke to comedian, Luenell when Rihanna chimed in. Her comment, which popped up from her Badgalriri Instagram moniker, read "Proud of you, Karen." 
The superstar's interaction with the famous housewives does not end there. Leah McSweeny and Romona Singer recently had a spat on "Real Housewives of New York," where Singer mentioned Rihanna. 
In true Rihanna fashion, the style icon playfully clapped back at Singer, who claimed that the star doesn't support McSweeny's brand. She added the clip from the show alongside a selfie in her gear from the mentioned brand. 
Rihanna's iconic clap back proves that she is a devoted viewer of the show, which has been struggling with ratings. Thankfully, they have one of the most influential stars on the globe to count on being one of their viewers.