Bride and Groomsman Prank Husband-to-Be during the Traditional First Look
A bride pulled the ultimate prank on her husband-to-be just before the ceremony. With the help of a groomsman, she created a hilarious "first-look" moment—one neither of them would forget! 
It is an extraordinary moment when couples decide to do a "first-look" at their weddings. One bride decided to turn the first look into the first laugh to ease her groom's nerves.
Their encounter was one of a kind and left netizens amused. This month, Jessica Fama roped in a groomsman to help her with the prank. She shared the hilarious clip on TikTok.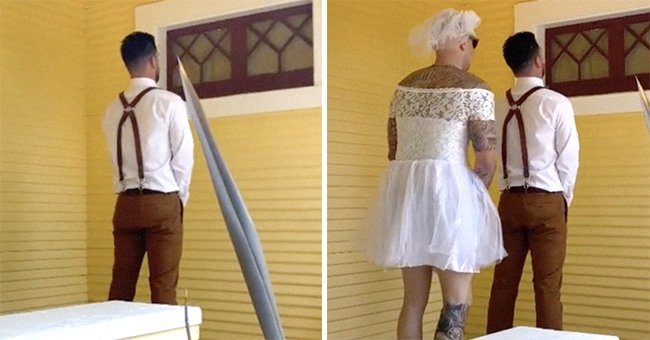 NOT HIS BRIDE 
The clip starts with the groom facing a wall as his 'bride' approaches him from behind. Viewers quickly realized that it was not actually his soon-to-be wife in the video. 
One of his groomsmen wore a white minidress and a veil as he walked toward the groom. He squeezed the groom's behind, which caused him to turn around. The man of the hour immediately burst into a fit of laughter!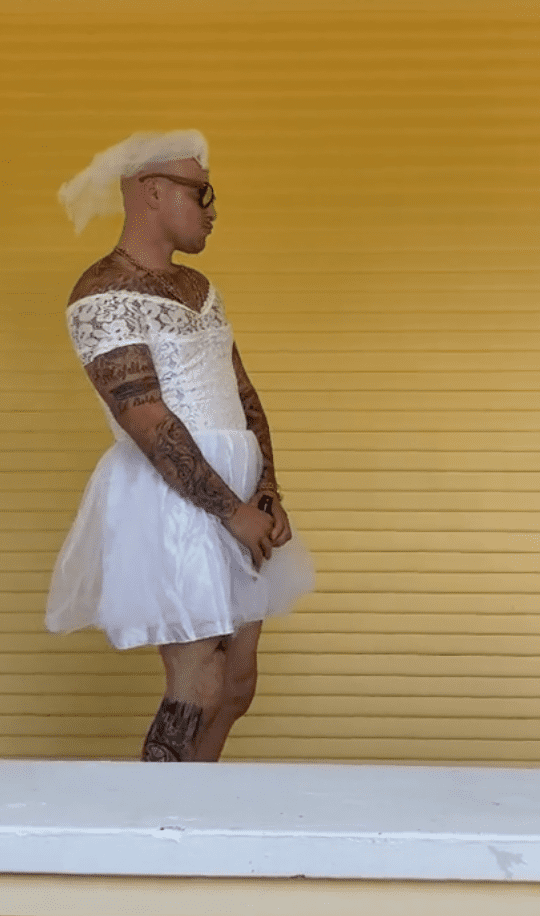 UNCONTROLLABLE LAUGHTER 
The groom was amazed to see his friend in the bride's place. The unexpected encounter left him laughing uncontrollably as he covered his mouth in disbelief. 
Netizens commented that they wanted to see the real "first-look" as well. Fama didn't disappoint them.
The elated groom then proceeded to embrace his friend, after which the groomsman said: "Now you really gotta see her though, she looks hot!"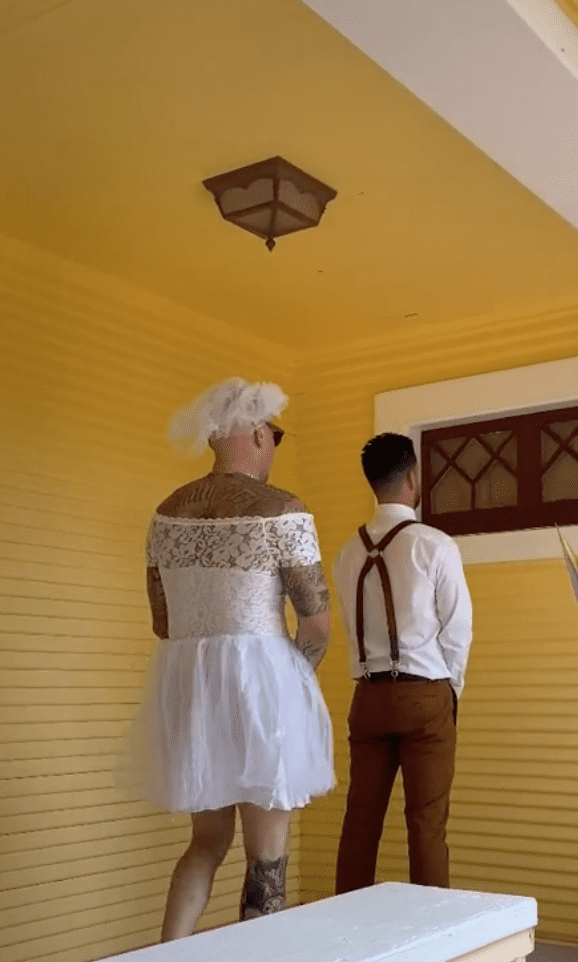 THE INTERNET REACTS 
The TikTok circulated the web, piling up over 6 million views in less than a week. Netizens were fixated on the groom's response, and some called it the best prank they've seen this year. 
One online community member called it "the most genuine laugh" they had heard in a while. Another person reacted with laughing emojis and said: "I don't think I've ever seen someone laugh that hard in my life."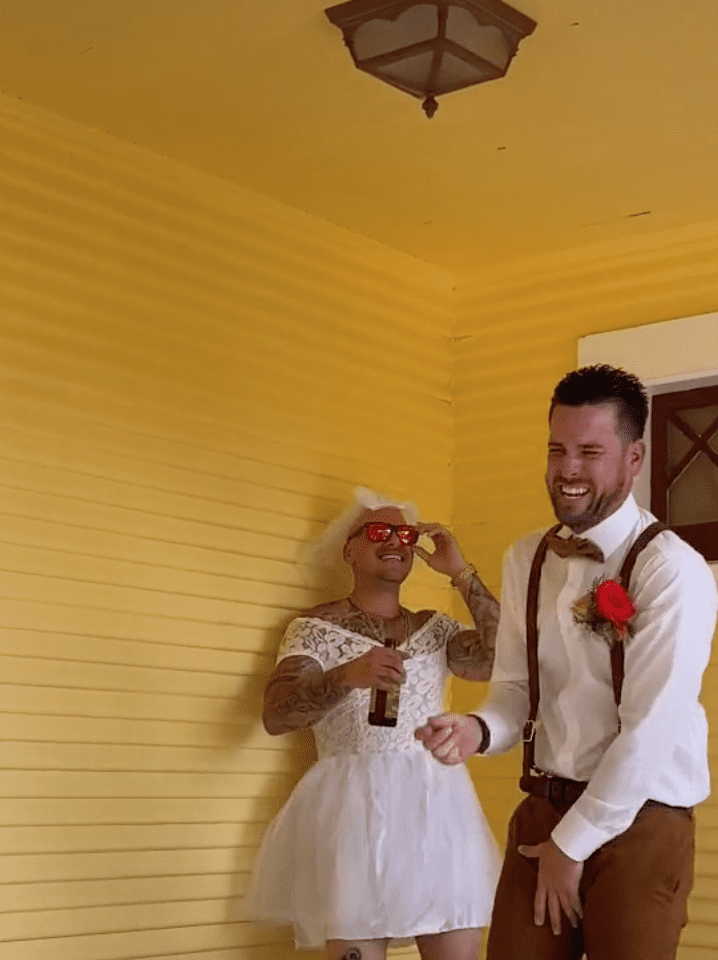 A GOOD WAY TO RELAX 
Viewers pointed out that they would be stealing the idea for their own weddings in the future. Many loved it because it was a fantastic way to calm nerves and break any tension the groom or bride might be feeling. 
One person expressed: "I used to be a makeup artist for wedding parties, and the first looks would bug me so much. I LOVE THIS ... I'M DOING THIS AT MY OWN WEDDING."  
THE REAL "FIRST-LOOK" 
Netizens commented that they wanted to see the real "first-look" as well. Fama didn't disappoint them. She posted a follow-up TikTok video captioned:
"I said I wouldn't cry and then I teared up because I was so excited to see him!"
COMPLIMENTS FROM ONLINE USERS 
The clip displayed the special moment and also garnered love and likes. Commentators called them a "seriously beautiful couple."
Users echoed this sentiment, and one wrote: "I GASPED!" Another complimented them and stated: "You guys are hot!" The bride was thankful for all of the kind comments and surely won't forget this special day.