First Dance At Wedding Goes Terribly Wrong, Ends up in Bride's Hospitalization
Ambulance lights flashed through what was meant to be a stunning and sparkling affair as a distraught and injured bride had to be rushed to the hospital in her wedding dress. 
The romance abounded as bridegroom Paul Richter, 32, and his new wife Julie Benn, 34, enjoyed their first dance. Suddenly, an emergency cut the amorous ambiance short, leaving the bride hospitalized.
Paul's sister Liz Richter took to TikTok to share this unfortunate scene. The post started perfectly, as "Oh No" by Kreepa played in the background, with a shot of the couple kissing at the altar.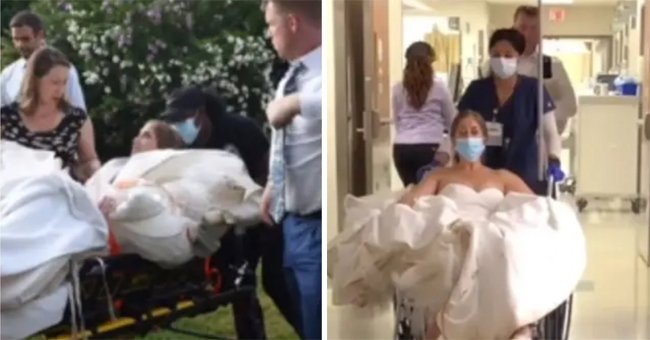 The joyful atmosphere continued as the TikTok video swopped over to the couple dancing sweetly and energetically together. The newly-wed husband carefully dipped Benn during their routine.
Brittney Bedwell, 26, managed to walk down the aisle despite her paralysis. 
That was when, in a split second, the bride fell slightly downwards. The moment was hard to watch as it was evident from the strange way Benn dropped down that something excruciatingly painful had occurred.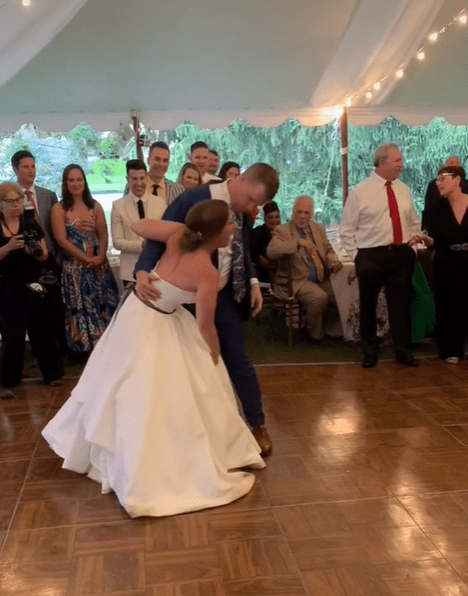 Benn, who apparently and immediately knew she had dislocated her knee, began hopping along and asking for assistance while Paul held onto his wife to help her stand. After the fact, the groom expressed: 
"I can't watch the video of it." 
The post then switched over to a clip of a stretcher carrying Liz's sister-in-law to an ambulance car. It then showed the bride being wheeled through a hospital with her wedding dress still on.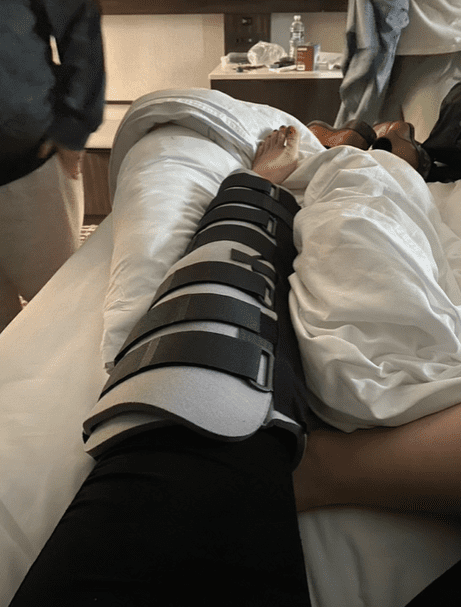 Liz shared more pictures on the post; one looked like a nurse and her newly-wed brother smiling together with Benn, who was lying in a hospital bed. Another was of the bride's leg in a cast.
Determined to finish off their special day, and after the new wife was given a large amount of medication for the pain, the pair returned to the reception. Family and friends cheered the couple on.
Liz's comment section was quite loud. Many individuals excitedly spoke about how they had seen the post all over various news channels, with one expressing: 
"Hey you're on the news in Australia.😂"
All in all, the highly popular post received around 50 comments and gathered just under 150 likes. According to the post's description, the bride would be fully healed in approximately 6 weeks. 

While one bride suffered from an injury during her wedding, another was already unable to walk before her special day. Brittney Bedwell, 26, managed to walk down the aisle despite her paralysis. 
After an ATV crash that left her paralyzed, Bedwell's doctor told her that she would never be able to walk again. However, with the power of determination and love, she proved them wrong.