Mom-of-3 Leaves Job as a Nurse and Now Earns Up to $75,000 Monthly Selling Her Private Photos & Videos to Strangers
An ex-neonatal ICU nurse quit her job after her boss gave her an ultimatum after discovering her OnlyFans account. She now makes around $75,000 per month! 
The nurse, who goes by an online moniker, Allie Rae, recently left her job at a leading hospital in Massachusetts. She experienced judgment from her co-workers, who eventually reported her online activities to management.
The nurse shared that the "Mean Girls" found her risque Instagram account, and initially, she got off with a warning from her boss. However, when her OnlyFans account was discovered, she had to make a difficult decision.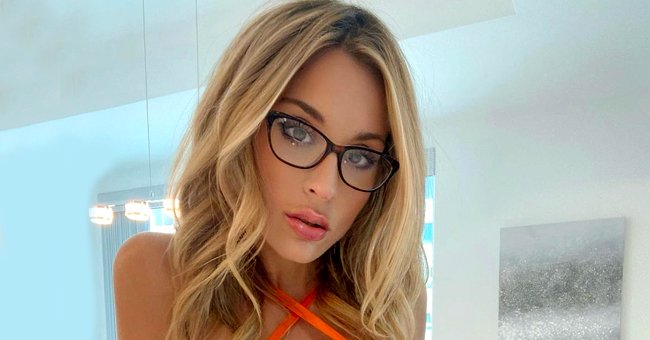 DELETE OR LEAVE 
Rae explained that her manager told her to "delete" the account or "leave" her nursing job. She was making much more money via her online job, but it still wasn't an easy decision because of her love for nursing.
She said:
"I didn't even need the money — I was making more money on OnlyFans than I was as a nurse and was only doing it because I loved it." 
TELLING HER KIDS
Rae's first month on the video-sharing platform brought in $8,000. Now, months later, she is banking between $65,000 and $75,000 every month, figures which the Daily Beast has verified. 
The sore point for Rae is the treatment she received when people found out about her life online.
Her husband is also involved in her online activities, and they have spoken to two of their older children about it. However, their 12-year-old is still in the dark. 
BUYING A NEW HOME 
Rae's family relocated to Florida after she left her nursing job. Her new line of work has given them a lot of new opportunities. They are said to be looking at buying a new home, all thanks to her money via OnlyFans.  
The mother and online content creator expressed that she still misses her job. While she enjoys the amount of extra time, she can now spend with her family, her time as a nurse was special.  
MISSES THE PURPOSE 
She shared: "It's the purpose that I'll miss the most." She continued by explaining that what she does now is not "empty." In fact, she stated she helps people that are "struggling with their relationships." 
The sore point for Rae is the treatment she received when people found out about her life online. Her co-workers allegedly gave her "mean looks."
LOOKING AT THE POSITIVES 
She said: "I didn't like the way I was looked at and treated, and the way that I was labeled. Everything shifted." Despite this, Rae looks at the positives and doesn't regret quitting her job. 
Her current form of employment allows her to make her kids breakfast every morning. She also doesn't have to work 14-hour shifts anymore. Overall, she is "having fun" and enjoying her online journey.