Daily Joke: Man Walks into a Bar and Has What the Other Customer's Having
A very thirsty man walked into a bar and sat down. He waited for a while to get the bartender's attention, and while at it, a regular customer sitting next to him informed the bartender that he wanted another Waterloo.
Without hesitation, the bartender gave the regular customer what he ordered and asked the thirsty guy what he wanted. The new guy pointed at the regular customer and noted that he wanted what the guy was having too.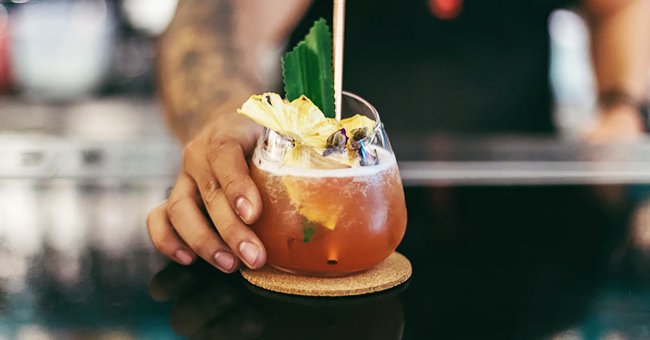 So the bartender attended to his request and gave him a tall, ice-cold drink. The thirsty guy took a deep drink and was shocked at the taste. Immediately, he complained that the drink was bland, and it tasted like water.
Then the regular customer sitting next to him said, "It is water. That's all I drink," and turned to the bartender and said:
"Right, Lou?"
A FATHER AND HIS THIRSTY LITTLE SON
It was bedtime, and a little boy's father had put him to sleep. But five minutes after the man sent his son to bed, the little boy called on his dad.
Wondering what the problem was, the man asked his son, and the boy made it known that he was thirsty and asked his father if he could bring him a glass of water.
Responding to his son, the man said that he could not. He told the little boy that he had his chance, and it was time to go to bed. Five minutes after the conversation, the boy called on his father again, this time screaming.
Irritated by his son's yelling, the man asked what the problem was, and the little boy admitted that he was thirsty. Again, he asked his father if he could have some water to drink.
The father exclaimed in the negative and told his son he would smack him if he asked again. But after five minutes, the little boy yelled his father's name and said:
"When you come in to smack me, can you bring a drink of water?"
If you found this joke funny, you might like this one about a young man, Jack, who broke up with his girlfriend and met a pretty lady at the bar.