Fans Have Mixed Reactions to 'Shang-Chi' Star Simu Liu's Tweet after Disney CEO Called New Movie 'An Interesting Experiment'
"Shang-Chi" actor Simu Liu defended his upcoming Marvel film from a Disney executive who said it would be an "interesting experiment." However, fans had mixed feelings about Liu's response.
The Walt Disney Company has been attracting a lot of attention lately. A few weeks after Scarlett Johansson famously filed a lawsuit against them, "Shang-Chi" star Simu Liu condemned what Disney CEO Bob Chapek said about his movie.
On August 12, Chapek revealed that "Shang-Chi" was supposed to be released in a healthier "theatrical environment," especially because many theaters worldwide are still closed due to the pandemic.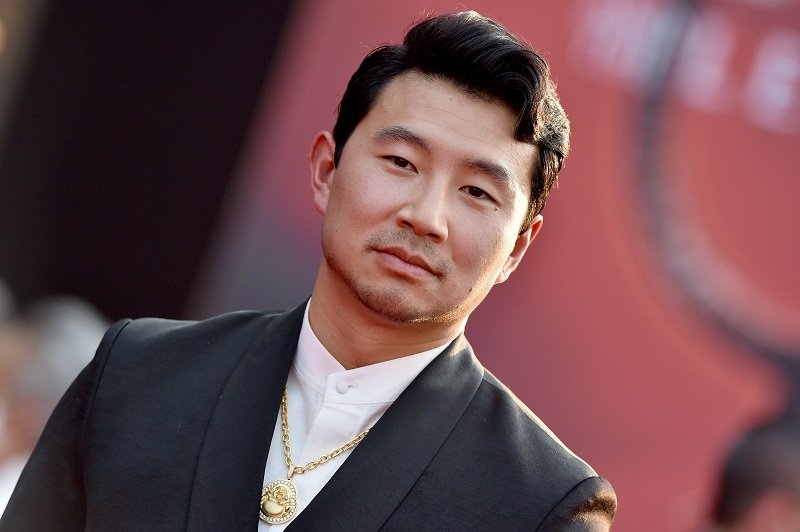 However, due to distribution agreements and other "last-minute changes," it would not be possible. Chapek added that the upcoming Marvel superhero film would be an "interesting experiment" for the company.
He explained that it would have an exclusive theatrical debut before making its way to Disney Plus – their streaming platform – 45 days later.
We are not an experiment.

We are the underdog; the underestimated. We are the ceiling-breakers. We are the celebration of culture and joy that will persevere after an embattled year.

We are the surprise.

I'm fired the f**k up to make history on September 3rd; JOIN US. pic.twitter.com/IcyFzh0KIb

— Simu Liu (刘思慕) (@SimuLiu) August 14, 2021
Chapek added that taking a Marvel title to the streaming service after the exclusive 45-day theatrical window would be "yet another data point" for their future projects.
Liu, the 32-year-old Chinese-Canadian actor who plays the lead character in "Shang-Chi," was less than thrilled by Chapek's comments. 
YES SON! What they said About your movie yesterday was an insult to you all. You really need to get your people to push back at the release. Here in Australia, their fourth biggest international market, 70% of theatres are closed and won't be open by release day.

— Scott nixon (@MrBrokenEyes) August 14, 2021
He posted some photos from the set and wrote that they were not an experiment but the "underdog." Liu added that they were the celebration of culture and joy that would persevere even after a challenging year.
Shortly after Liu's tweet hit the Internet, several people shared their thoughts online. Some were on board with the actor's response, but others sided with Chapek's comments.
It is not the first time that Liu portrayed a superhero, though.

A netizen claimed that what Chapek said was an "insult" to the cast and even suggested that the release date should be pushed back so that more people could enjoy it in theaters.
However, another Twitter user wrote that Chapek's "interesting experiment" comment was due to the 45-day release window – not the film itself.
Chapek called your movie an "interesting experiment" because of the new 45-day release window before it hits the streaming service. I'm very stoked to see it, but I really dislike seeing one's comments taken out of context... especially during these times we're living in.

— Regular Everyday Normal Guy (@RegEvrdNormGuy) August 14, 2021
A different person confessed that they would love to watch the film on its premiere date but were too afraid of the Delta variant and couldn't take the risk to go to the movies. "Streaming is our only option," they added.
If everything goes as planned, "Shang-Chi" would be released on September 3, 2021. When it does, it will make history as the first Marvel Cinematic Universe (MCU)'s project with an Asian lead and a predominantly Asian cast. 
I'm sorry, I want to join, and support more diversity in movies, and also not have the movie spoiled but I live in Portland area, Delta is firing up, and my wife is disabled and immuno-compromised. We cannot justify going to a theater and risking it. Streaming is our only option.

— Grunkle Grok (@GrunkleGrok) August 14, 2021
It is not the first time that Liu wears a superhero suit, though. He told Vanity Fair that he started as a stuntman and would perform at children's birthday parties for extra cash dressed up as Spider-Man.
He also said that only four days after booking the part in "Shag-Chi," he had dinner with Angelina Jolie at the San Diego Comic-Con in what he described as his "unfathomable Cinderella story." We can't wait to watch the film!