Subway Motorman Let Woman Drive a Train with Passengers during Their Date
This month, a train operator created a massive outcry after he allowed his date to operate the train. To make matters worse, this happened while passengers were on board.
An MTA motorman has come under fire for purportedly putting passengers' lives at risk when letting his date control a D train as it traveled via multiple stations. 
What might have seemed like a sweet gesture on his part did not sit well with others. Police are now said to be investigating the circumstances related to the alleged incident which occurred in Brooklyn.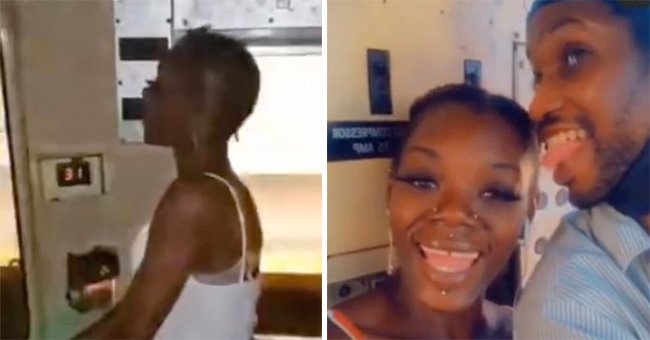 THE TRAIN DATE 
Dominique Belgrave was the woman who showcased the encounter on her Instagram Story. In it, she allowed her followers a glimpse at her train date. 
The train operator, Terrell Harris, could be seen holding Belgrave's hand over the train's controls. They made their way through the 50th Street, 55th Street, and 62nd Street stations.
ALONE AT THE CONTROLS 
The woman revealed the story herself and most likely never expected the backlash that soon came her way. In one of her clips, she said: "Yes, this is me operating the train right now."
Since the incident went viral, Belgrave has not remained silent and shared controversial comments online.
Her clips can no longer be accessed because she has changed her settings to private. However, the damage was already done. In one of the clips, Belgrave allegedly appeared alone at the controls as she posed for a selfie.  
CLIP WENT VIRAL 
Another video showed Belgrave as she returned to the public section of the locomotive. She could be heard saying: "Back inside, I go." Her footage went viral shortly after fellow MTA workers laid eyes on it.
A supervisor also saw it and consequently reported it to the NYPD. Interim Transit President Craig Cipriano expressed that the train operator "betrayed the trust of New Yorkers while creating a dangerous condition." 
THE OPERATOR WAS DISCIPLINED 
Cipriano also stated that the operator would face disciplinary action. He added: "I want to assure customers that the operator involved has been removed from service and will no longer be allowed to control a train." 
Since the incident went viral, Belgrave has not remained silent and shared controversial comments online. She stated that the public has been harassing her and purported that she was "famous" thanks to the train drama.
"NOBODY DIED"
In a later post, she expressed regret for her actions. She stated: "I feel really bad, and there is NO amount of sorries that can fix things." Despite the apology, she added another comment.
In it, she expressed: "Nobody died, it wasn't a bumpy ride ... leave me alone." Authorities have not yet made known whether the two would face charges.