Girl, 19, Shares Uncomfortable Moment She Was Hit On at the Gym by a Man Twice Her Age
A teenager had an uncomfortable experience at the gym involving a man in his forties who tried to hit on her. She shared a video of the experience on TikTok, which has since gone viral.
An unidentified man in his forties has come under fire on TikTok after a 19-year-old girl shared a video of him hitting on her on the video-sharing platform.
The poster, Avrey Ovard from Utah, recounted the uncomfortable experience and her cutting response to the man's flirtations, which triggered a diminutive response from him.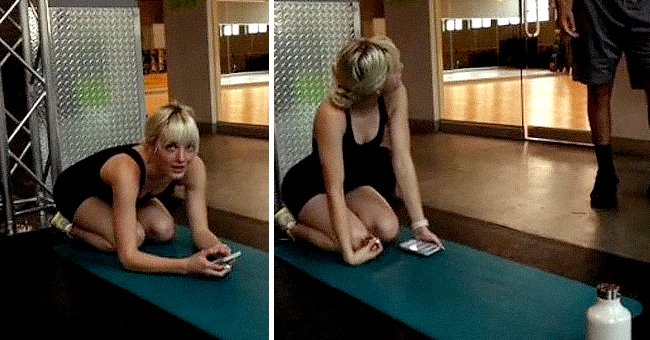 The TikTok video showed Avrey stretching on her mat at the gym, minding her business, when the man came up to her and asked if she was filming. Avrey took off her earpiece to hear him better, then she replied in the affirmative.
In the clip, Avrey claimed the man returned five minutes later to continue hitting on her. When he interrupted her workout a second time, she looked visibly flustered as she unplugged her headphone and stared at him.
The man proceeded to ask about her name, to which she replied, "Avrey," even spelling it out. She admitted via screen caption that she had no idea why she bothered.
She realized the man was not letting her off anytime soon when he proceeded to tell her he was at the gym for a physical therapy session to fix something torn in his leg. As he said that, he motioned to his right ankle.
The teenager didn't seem to care, admitting in her screen overlay that she had no idea what he was saying at some point. Finally, he brought her back by directly hitting on her, saying: "When I'm about to get out, you might not be here. I wanted to get your number for dinner."
Without second thoughts, Avrey calmly gave a piercing reply, eager to return to her phone. She said: "Oh, I'm too young for you." Her response seemed to have hit home, as the man abruptly said: "Oh yeah? Well, I'm too rich."
With that, he walked away. After the exchange, Avrey was in disbelief, leading her to glare at her camera with a shocked expression, which concluded the video. Although the man's face was not visible in the footage, his voice clearly showed he was an older man, validating Avrey's point.
Aside from the bogus age difference, the teen model, who already had a boyfriend, had other reasons for turning down the stranger, warning men to leave women alone at the gym.
Captioning her TikTok video, she wrote: "For those who saw my YT vid lmao. Here's this… LEAVE WOMEN ALONE!!! #gym #gymgirl #perfectMarcJacobs."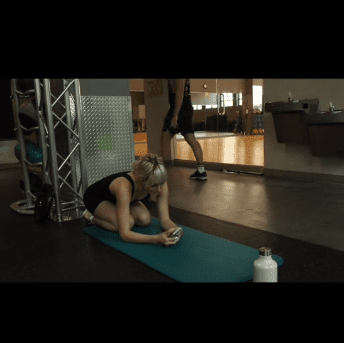 The post garnered several hilarious comments, with most TikTokers slamming the anonymous man for his shameless response and ridiculous ego.
Most called him out for shamelessly hitting on a youngster, while others could barely handle the grown-up man's inability to withstand rejection. A TikToker wrote: "Men are so weak when it comes to rejection."
One user pointed out that although it was normal to ask someone to dinner, it was important to walk away politely when they declined. Another agreed, adding that such behavior marked the man as abusive.

Some commended the TikTok star for giving the intruder the perfect response, adding that men needed to learn the right way to approach a woman. However, most people defended the man in question while condemning the teenager for seemingly being rude.
One of the comments read: "What is up with women & being disrespectful as they can possibly be to someone who was just shooting their shot? Is it an ego thing?"
Many tried suggesting alternative means of responding to a man's flirtations without being rude. One admitted she always claimed to be a minor, which always worked, while another said she always referred them to her single mom.

A TikToker noted: "By saying you are too young holds him accountable for his actions. Half the time, we have to say, 'I have a BF,' and men still push for numbers and stuff."
Other polite ways of slipping out of potentially awkward flirting situations include stating one's opinions clearly, avoiding personalized comments, or just bluntly saying no.
If none of these work and the person keeps pushing further, it is sometimes advisable to adopt the fleeing response and possibly cut off communication.