'Kissing Booth' Stars Jacob Elordi and Joey King Broke Up But Still Worked Together on Two Sequels
When couples break up, they don't necessarily have to see each other ever again. That was not the case for "The Kissing Booth" stars Joey King and Jacob Elordi.
Young actors Jacob Elordi and Joey King have been on everybody's radar ever since "The Kissing Booth" premiered on Netflix in 2018, mainly due to their incredible chemistry portraying Elle Evans and Noah Flynn.
Their connection was so strong that they dated in real life. According to King, who met Elordi for the first time on set, there was no specific moment when they fell for each other as their romance was more organic.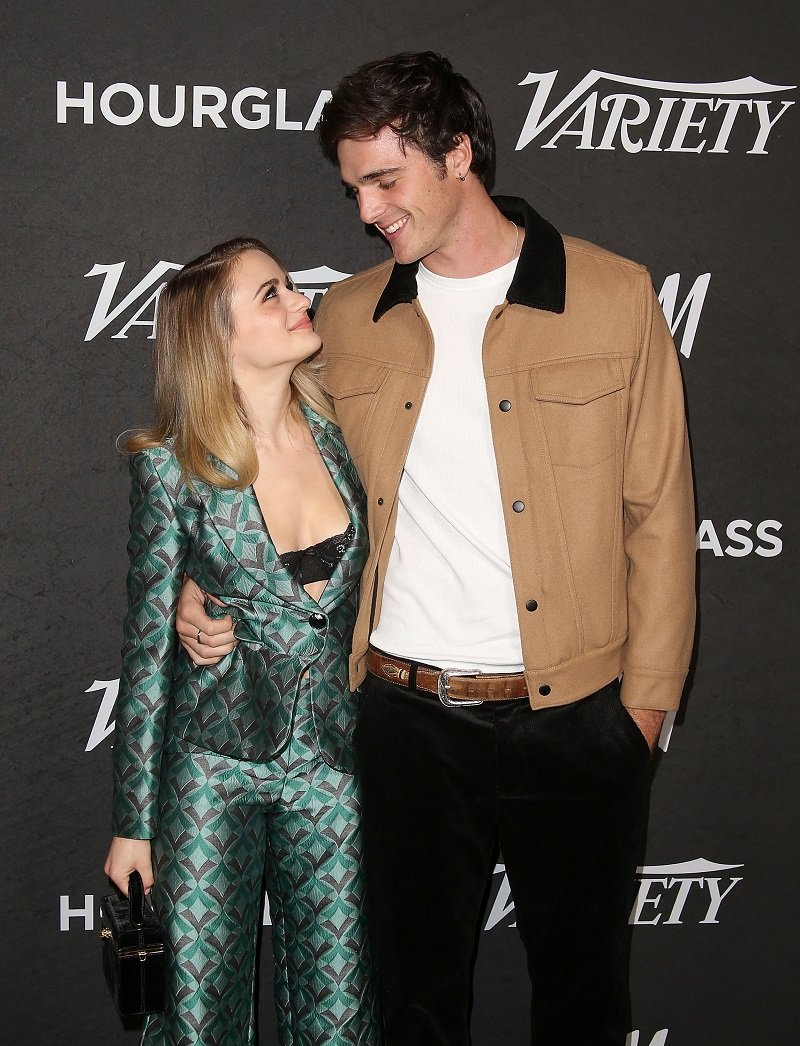 By the end of their first dinner (their co-star Joel Courtney was invited, too), King and Elordi already had inside jokes. They eventually realized they had many things in common.
After a while, they noticed how much they loved spending time with each other and started considering that "maybe there's something more."
Just leaving this here... *ahem* Jacob Elordi at the #MTVAwards. pic.twitter.com/CpMcxNT6uj

— MTV (@MTV) May 17, 2021
In August 2017, Elordi and King attended an "In The Cosmos" event in Hollywood and made their red-carpet debut. Since then, they have kept posting photos of their relationship on social media.
The following August, they went to Variety's Power of Young Hollywood event in West Hollywood. At the time, nobody knew it would be the last time they were spotted on a red carpet as a couple.
In November 2018, he closed his Instagram account, and she deleted most of their photos together from her page and posted a cryptic tweet thanking God for her dog.
They've moved on already.
Although they were no longer in a relationship, they had to work together again for the two "Kissing Booth" sequels (the third just came out). It might have been more complicated than expected. 
In October 2019, King described working with her ex as a "sacrifice" that was "totally worth it." When the film premiered in July 2020, Elordi and King avoided doing press together. 
Over time, fortunately, their relationship improved, and King even admitted she didn't regret her relationship with Elordi as she learned a lot from him.
They've moved on already, fortunately. In late 2019, Elordi was spotted with his "Euphoria" co-star Zendaya in Athens. Now, he is reportedly dating Kaia Gerber, Cindy Crawford's daughter. 
In King's case, she is currently dating "The Act" producer Steven Piet, and their Instagram accounts are filled with adorable photos of the two. Lovely couples everywhere!