Bride Tries to Ban Fiancé's Grandma, 98, from Wedding to Not Ruin the 'Party Atmosphere'
Netizens didn't react kindly to a bride who insisted on leaving her fiancé's grandmother off their wedding reception guest list. The bride believed his gran would be out of place, while online users believed the bride was out of line. 
This month, a 28-year-old woman came under fire because of her desire to keep her future husband's granny away from their reception. This caused a major division between them. 
The woman outlined the predicament on Reddit and asked users for advice. She explained that her request was met with pushback from both the grandmother and her fiancé. However, she felt within her rights with this demand.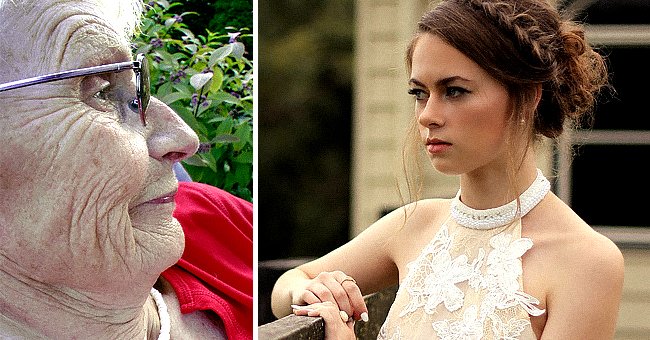 ALLOWED TO BE DEMANDING 
She expressed that because she is the bride, she is allowed to be demanding and picky. She provided netizens with a few reasons why she wanted granny to miss the reception party.
She stated that similar to their decision to prohibit kids from attending the wedding, older people would also not fit in at the massive party. She also indicated she wanted to let loose and play loud music with an open bar.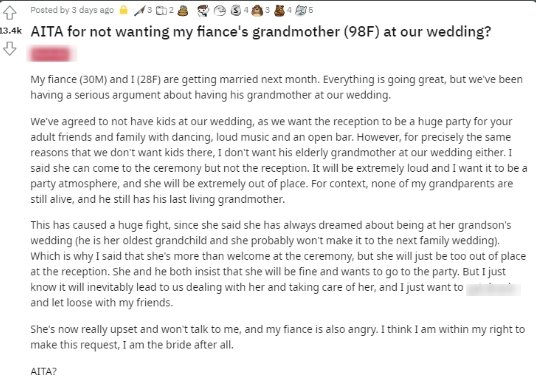 GRANDMOTHER WAS UPSET 
The 98-year-old seemed to be fine with the prospects of a loud party. However, she was angered when she found out she was not welcome at the reception. While she was allowed to witness the ceremony, she wanted to experience the entire day. 
The bride added that her fiance was the grandmother's eldest grandchild. She said that she didn't think the granny would be at the next family wedding due to her age. 
CALLING THE SHOTS 
However, instead of allowing her to attend the party for this reason, she continued with her argument. Despite reassurance from her fiance that the granny would be fine at the reception, the bride was still unhappy.
She believed she could call the shots because she was the lady of the hour. However, netizens felt differently. With thousands of upvotes and comments, many labeled the woman unkind names.

ONLINE OPINIONS 
Some netizens suggested a compromise. Since the bride complained about possibly having to take care of the grandmother at the reception, users suggested getting some assistance for the evening.
A user stated: "I'm pretty sure she can handle any tiredness and noise as she wishes." Another person wrote: "You're hearing the love of your life say this is important ... And you're putting getting drunk ahead of that?"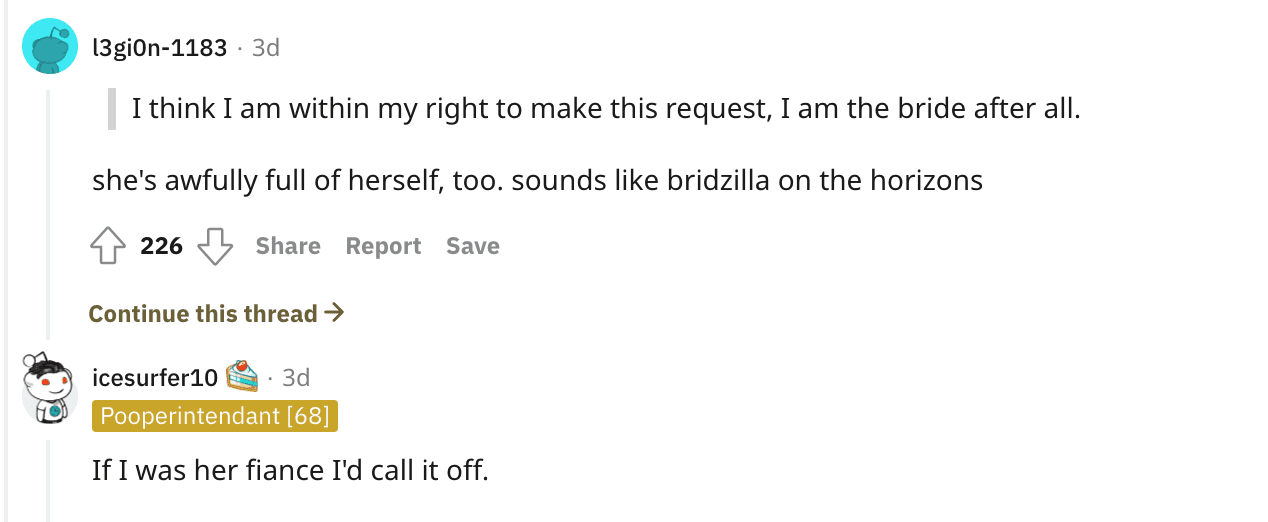 A SELFISH BRIDE 
Netizens stated that it would be worth it since her future spouse wanted his grandmother present. One user said: "You're treating an elderly person like a child. Like a burden. That's so demeaning."
An overarching sentiment held by many users was that the bride was selfish. People stated they would not want to marry someone "disrespectful" to their family and someone who clearly only cared about themselves.