Bobby Brown's Daughter La'Princia Gets Married to Longtime Boyfriend Eddie Ray — Inside Her Wedding
Get a glimpse of American singer and songwriter Bobby Brown's oldest daughter La'Princia's wedding with her longtime boyfriend, Eddie Ray.
Bobby Brown is known for being one of the pioneers of the new jack swing, a fusion of hip hop and R&B. He began his musical career with the pop and R&B group New Edition before starting a successful solo career. 
Bobby has been married twice in his lifetime. His first marriage was to the late iconic singer Whitney Houston and lasted from 1992 to 2007. In 2012, he married again, but this time, it was to Alicia Etheredge.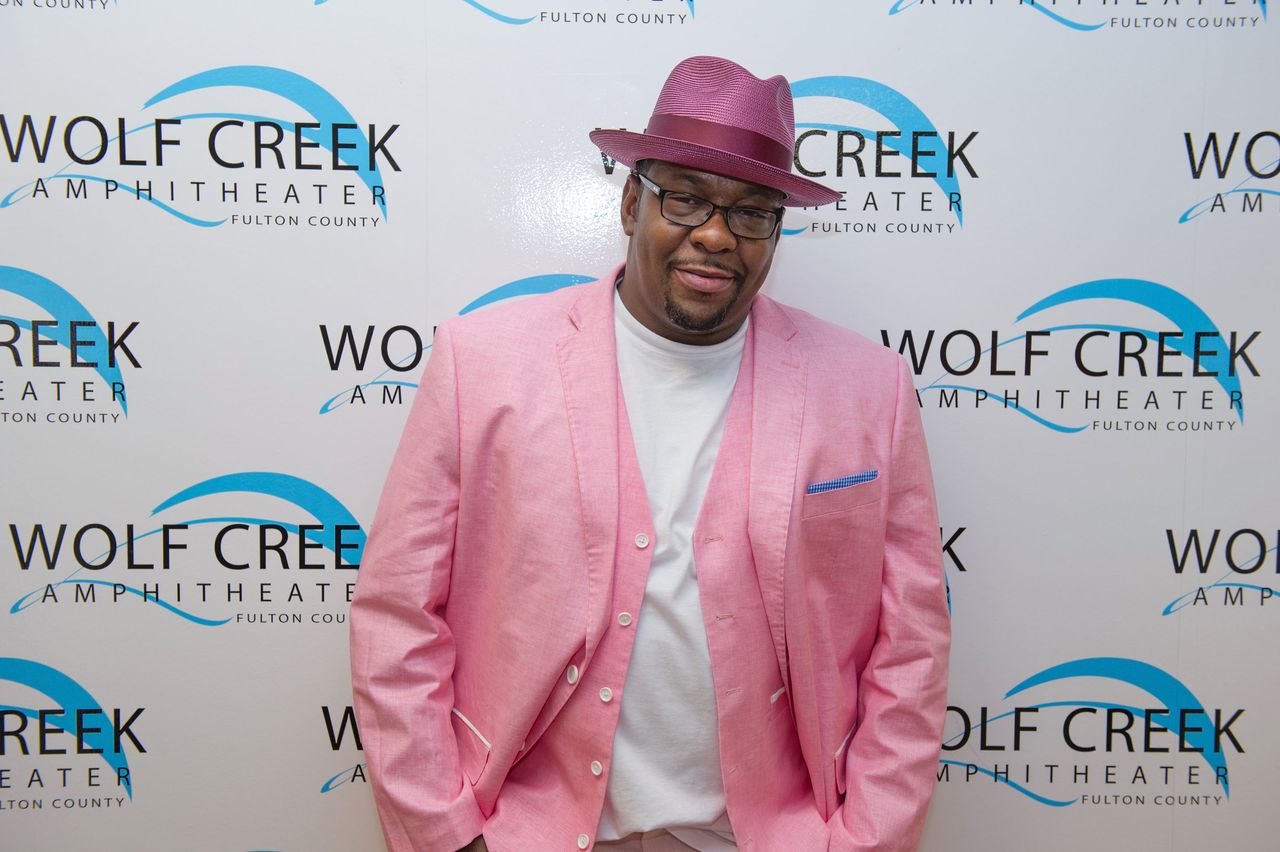 Bobby is a father of seven children, who he shares with different women. He shares his oldest son, Landon Brown, with Melika Williams. He also had two kids, his oldest daughter, La'Princia Brown, and son Bobby Brown, Jr., with Kim Ward. 
Bobby also shared a daughter, Bobbi Kristina Brown, with Houston, and has three children, including a son and two daughters with Etheredge. 
Bobby's oldest daughter, La'Princia, recently tied the knot with her longtime boyfriend, Eddie Ray. Ray shared pictures from their wedding ceremony on his Instagram Story. 
One of the pictures showed him and his beautiful wife posing with Bobby and Etheredge and their three young children and other family members. 
Ray wore a sky blue suit over a matching buttoned shirt, while his father-in-law wore a dark squirt over a white shirt and black bow tie. Etheredge looked beautiful in a gorgeous yellow gown, while her kids looked adorable in their outfits.
The bride, La'Princia, smiled as she posed in her lovely wedding dress, which she accessorized with a lovely necklace. She carried a flower in her hands as she posed. 
In another post, Ray reposted a video his friend shared and wrote that the wedding was about ten hours long from when he walked down the aisle to when he left the venue. 
In January 2015, after she was found unresponsive in her bathtub at her Georgia residence.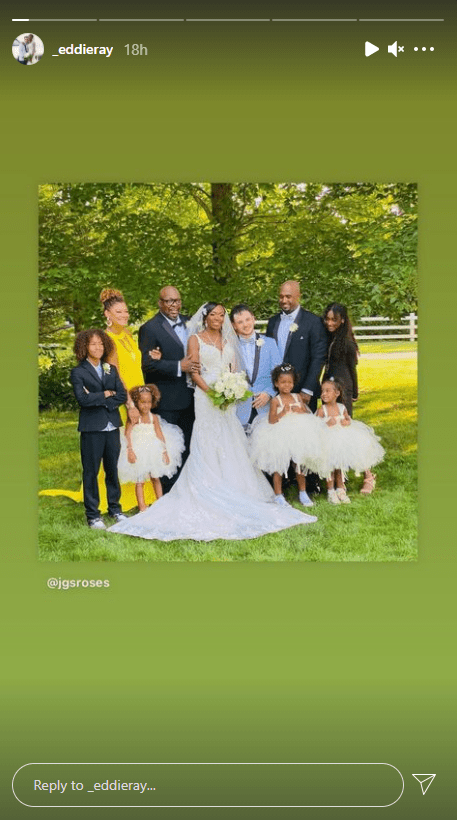 Etheredge also shared more pictures from the wedding, including one that showed La'Princia posing with her little brides and another that showed her and Bobby sharing a lovely kiss. She captioned the post: 
"AMAZING #wedding #bliss #congrats to my beautiful bonus daughter and my son in law."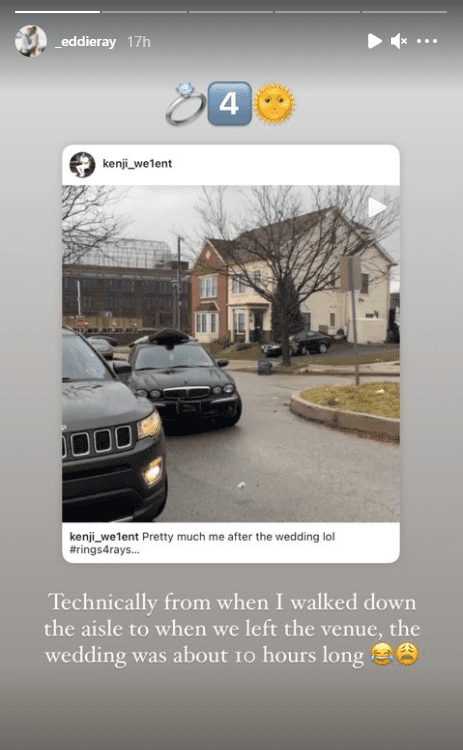 La'Princia and Ray have been dating since 2011 and engaged for a few years. She shared details of their relationship on her Saving Princie blog. 
In a blog post dated October 27, 2016, and titled "I Do. Part 1," she wrote about her love for her man, saying she may have known from the beginning that he was the one she would spend the rest of her life with. She also said: 
"Probably not though, we had many ups, downs, and breaks in between. But we grew, and luckily for us we grew together instead of apart."
In August 2018, Ray celebrated his and La'Princia's seventh anniversary as lovebirds by sharing then-and-now pictures of them. He captioned the post: 
"8/9/2011 - Present! From lip rings to diamond rings, Happy 7 Years @laprinciaxo!😘." 
It is great to see that the lovebirds eventually ended up tying the knot after many years together. As part of their celebrations, they also paid tribute to La'Princia's siblings, Bobby Jr. and Bobbi Kristina, who are deceased. 
The newlywed couple paid homage to Bobby Jr and Bobbi Kristina by decorating a table with their pictures and those of other deceased loved ones. They also put flowers and lit candles on the table. 
In January 2015 after she was found unresponsive in her bathtub at her Georgia residence. She was taken to different hospitals and died on July 26, 2015.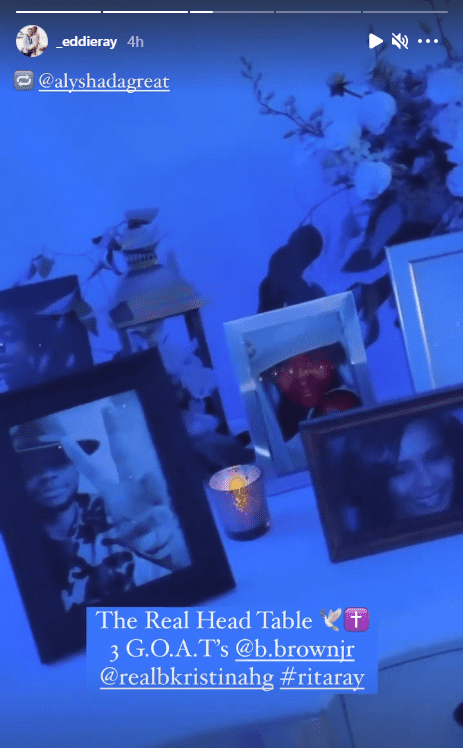 In March 2016, it was revealed that she died because of immersion in water and drug intoxication. On November 18, 2020, Bobby Jr. was found dead in his home in Los Angeles. He was 29.