Steve Harvey & His 3rd Wife Marjorie Look in Love Posing in Matching Outfits on the Beach in Romantic Photos
American comedian and television personality Steve Harvey and his beautiful wife Marjorie Harvey showed that true love gets better with age with the recent pictures she shared on Instagram. 
Steve Harvey is one of the most popular comedians and television personalities in the American entertainment industry. He hosts several television shows, including "Family Feud" and "The Steve Harvey Show." 
Steve is happily married to Marjorie Harvey and enjoys a loving and committed relationship with her. The couple truly loves each other and showed this much in a new picture Marjorie shared in a post on her Instagram page.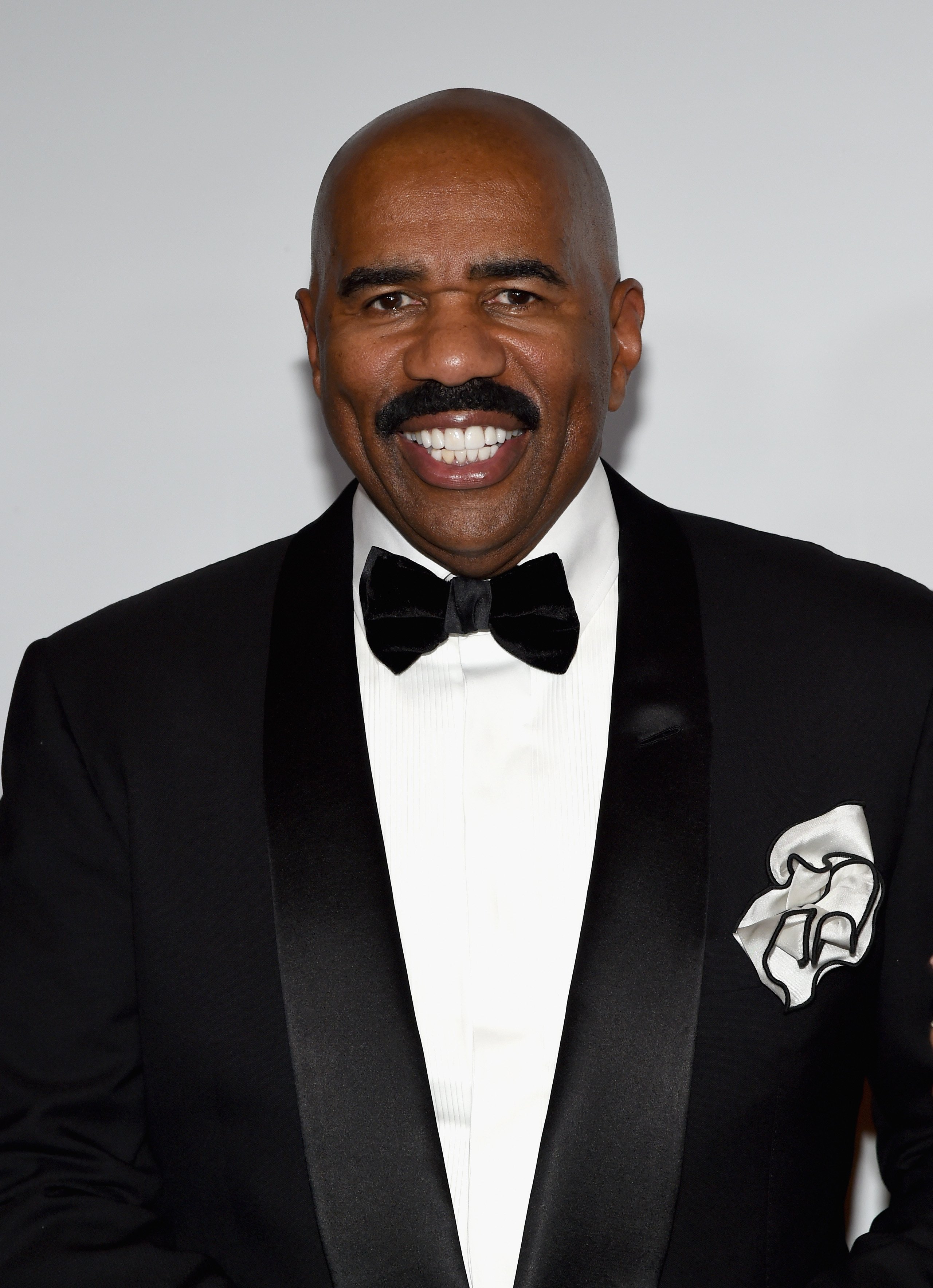 The photo showed Steve, 64, and Marjorie, 56, posing at the beach while holding wine glasses. Steve wore a purple-black-and-white buttoned shirt, which he paired with purple pants and black flip-flops. The TV personality accessorized his look with dark shades. 
Meanwhile, Marjorie dazzled in a lovely beach gown that matched the colors of her husband's outfit. She matched the gown with fashionable heels and accessorized with hoop earrings and a white wristwatch. 
The lovebirds looked each other in the eyes while holding their wine glasses close. They also smiled and seemed to be making a toast while the setting sun and the sea behind them beautified the scenery. 
Marjorie did not caption her post, but she shared more beautiful pictures of herself and Steve on her Instagram Story. One snapshot showed Steve using a knife to open a bottle of wine while his wife watched him from behind and smiled as she did. 
He regained control of himself and told Marjorie that he did not know who she was, but he would marry her.
Another photo captured the moment Steve opened the bottle of wine. An excited Marjorie clapped for and cheered her husband. A third picture showed the Harveys posing with entertainment industry expert Sonal Vara-Parmar and her husband. 
Steve and Marjorie share a beautiful love story. In a 2018 appearance on her husband's show, Marjorie revealed how she met him in the 1980s. 
Marjorie came into the comedy club late with her friends and went to the front row. Once Steve set his eyes on her, he could not stop looking at her, and it caused everyone to also stare at her. 
Finally, he regained control of himself and told Marjorie that he did not know who she was, but he would marry her one day. 
Steve and Marjorie later dated for a year and a half but broke up after he came upon hard times. He was homeless and did not want her to know. Hence, he cut off communications with her. They then married other people.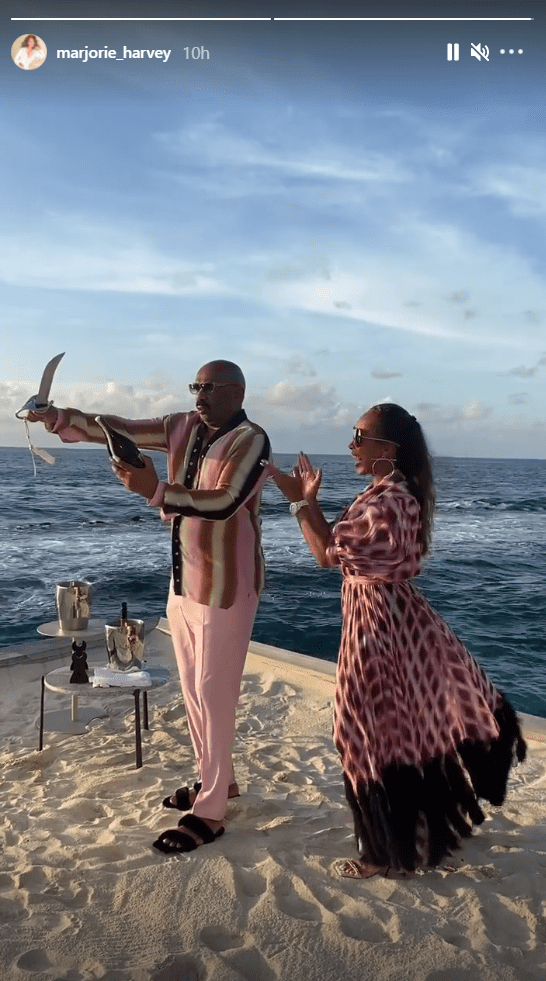 Steve was married to Marcia Harvey from 1981 to 1994 and Mary Lee Harvey from 1996 to 2005. With Marcia, he had twin daughters, Brandi and Karli, and a son, Broderick. He also had a son, Wynton Harvey, with Mary. 
Meanwhile, Marjorie had three children, Morgan, Jason, and Lori Harvey, from her previous marriages. As fate would have it, Steve and Marjorie reunited after his second divorce. 
He reconnected to her thanks to a bodyguard who arranged a meeting between them after discovering Marjorie was also divorced. Steve fulfilled his promise to Marjorie when he tied the knot with her in 2007. 
He also adopted her three kids from different marriages, making them become one big blended and happy family. Steve and Marjorie have faced many ups and downs with their kids but have overcome everything together. 
In a chat with Essence, Marjorie described Steve as her best friend and added that they complement and bring the best out of each other. 
Theirs is pure and genuine love and arguably a match made in heaven. Surely, there will be more toasts to drink to for this couple in the nearest future.