'Sex/Life' Star Sarah Shahi Stuns in White Crop Top in New Instagram Post
"Sex/Life" actress Sarah Shahi treated her Instagram followers with a stunning photo showing her muscled arms and abs. Check it out below.
Although Sarah Shahi has been involved in the entertainment industry since the early 2000s, she shot to stardom as Carmen de la Pica Morales in "The L Word."
After booking parts in popular TV series like "Life," "Fairly Legal," and "Person of Interest," Shahi landed the starring role in Netflix's hit series "Sex/Life," where she met her current boyfriend, Adam Demos. More on their relationship later.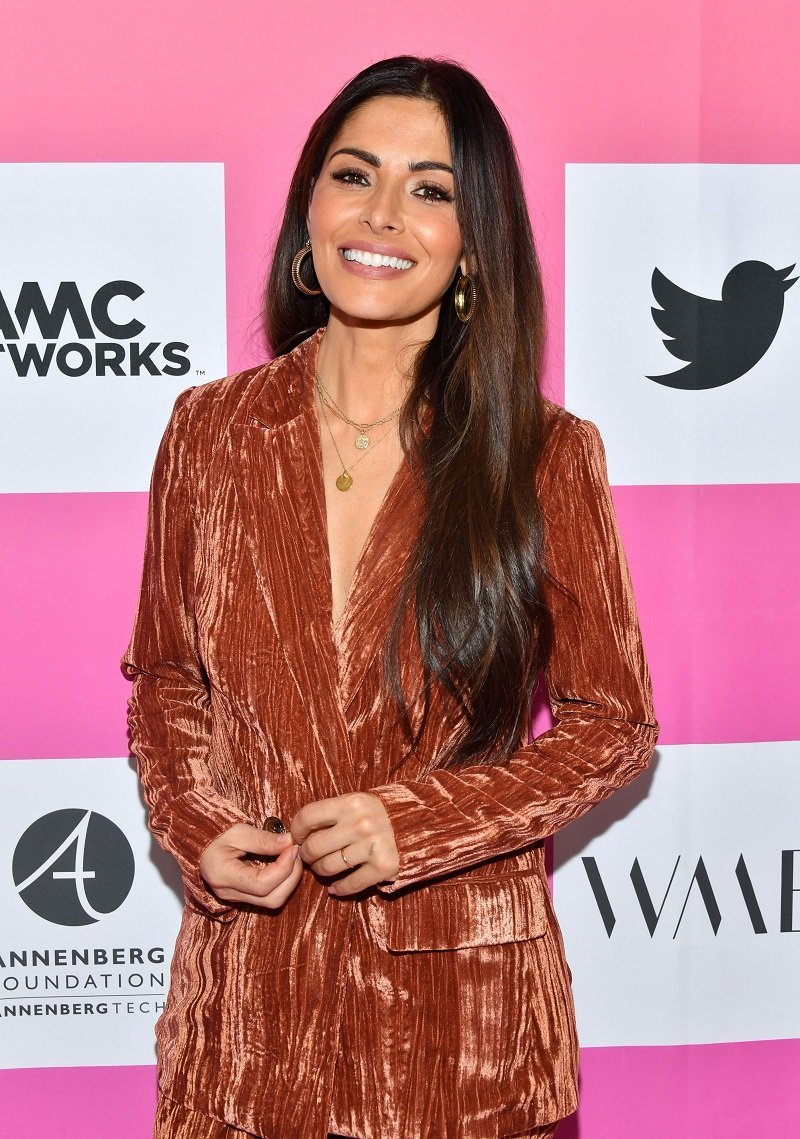 On August 18, the actress shared a beautiful photo with her 1.2 million Instagram followers wearing a sleeveless white crop-top and high-waisted blue jeans. 
Shahi nailed a natural look with her makeup, but the fact that her gorgeous brown hair was let loose on her back made the picture even more stunning. 
While her overall look was impressive, her toned arms and abs stole the spotlight. As expected, Demos praised his girlfriend in the comment section by writing "Everything" with a heart emoji.
Coming back to Demos and Shahi's relationship, they began dating shortly after meeting on the set of "Sex/Life," and they have publicly shared some details of their love story.
The actress admitted to being "blown away" by Demos when she saw him for the first time in the makeup trailer. She thought he was a "tall drink of water," but they got along instantly as they have the same taste in music and alcohol. 
Before Demos, Shahi was in a relationship with "Shameless" actor Steve Howey.
On his birthday in May 2021, Shahi posted a photo of herself and Demos on Instagram and addressed those similarities in the caption. She wrote that she wasn't sure how two people on "opposite sides of the world" could have so many things in common. 
Shahi, who portrays a woman caught in a love triangle in "Sex/Life," also explained that Demos was effortlessly cool and owned "that mysteriousness" and "darkness" while also being "light."
Another adorable moment Shahi shared happened during the show's table read. She was sitting between Demos and her on-screen husband, Mike Vogel, but it was too cold. Demos noticed it and gave her his jacket so that she could cover her hands.
Before Demos, Shahi was in a relationship with "Shameless" actor Steve Howey. They were married for 11 years and had three children together – son William and twins Violet and Knox. In January 2021, their divorce became final. 
In Demos' case, he has kept most details of his love life away from the spotlight, but judging by his Instagram page, he's thrilled to date Shahi. What a beautiful couple!