John Travolta's 10-Year-Old Son Is Scared to Lose Him like Mom — The Actor's Tearful Response to Son
Famous actor John Travolta and his 10-year-old son Ben had a touching conversation about mortality which the actor revealed in a chat with Kevin Hart.
Life has not been the same for actor John Travolta since the passing of his beloved wife, Kelly Preston, but, amongst all, it is Ben, Travolta's 10-year-old son, who has felt the pain the most.
Losing his mom to cancer raised a series of questions in little Ben's mind, and the pre-teen has begun asking questions about longevity and mortality as he tries to understand the fast-paced world he finds himself in.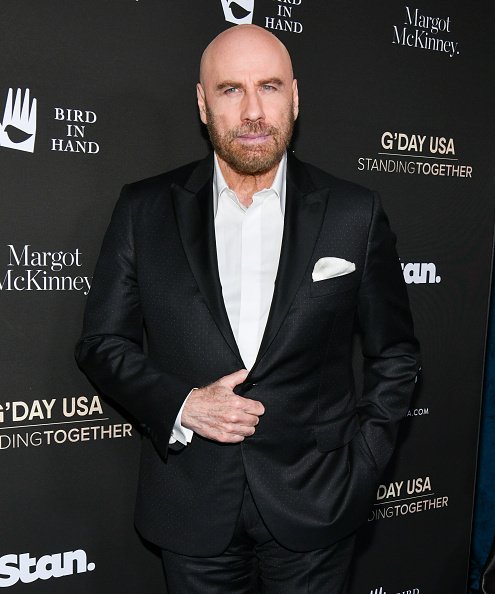 Travolta appeared as a guest on a new episode of comedian Kevin Hart's "Hart to Heart." Both stars reflected on a series of issues, including Travolta's touching conversation with his son
Shortly after Preston passed on at 57, Ben was concerned if his famous father would join her, but the 67-actor recalled that he explained to Ben that he and Preston had different situations.
The brave dad opened his young son to reality, explaining to him the truth about life. Travolta revealed that he said to his son,
"Nobody knows when they're going to go, when they're gonna stay. Your brother left at 16, too young. Your mother left at 57...I could die tomorrow. You could..."
The conversation proved to be a turning point for the 67-year-old icon. Travolta explained to show host Hart that from that conversation, he learned the importance of viewpoint in life.
Ben, according to his father, has always been curious. The 10-year-old once asked his father how it felt being in his 60s, to which the actor explained that he could not believe that he was in the last chapter of his life.
The Hollywood legend advised people grieving to go to a place where they can mourn their loss.
Also, the conversation with his son gave the "Die Hart" actor time to think of what he wants to do with the next 30 years of his life. For the father of three, the last chapter of his life will be spent mentoring his two children and watching them become successful.
After a union that lasted almost three decades, Travolta's wife, Preston, lost her two years battle with breast cancer. The couple shared three children, Ella, Jett, and Ben. Their son, Jett, passed on during a family vacation in the Bahamas in 2009 after suffering a seizure.
Their son, Ben, was born two years after the sad incident, and the couple described his birth as a miracle, adding that it was a new beginning for their hurting family.
Since his wife's death, Travolta had to deal with a period of mourning, and in an interview, he opened up on his experience with grief. He described mourning as an individual experience, noting that Leah person had to discover their journey to healing.
The Hollywood legend advised people grieving to go to a place where they can mourn their loss. He also urged others to allow grieving families to express their grief in the best way possible.