Serena Williams' Mini-Me Olympia Looks Adorable with 'Papa' Filter in Video as Fans React to Her 'Raspy' Voice
Fans cannot get enough of Serena Williams and Alexis Ohanian's adorable daughter Olympia Ohanian. The little tot melted hearts once again in a new video her dad shared on Instagram. 
Serena Williams is one of the greatest tennis players of all time and has an exceptional titles-laden career to prove it. Beyond tennis, she has also done well as an ambassador, clothing line label owner and businesswoman. 
Besides her career and businesses, Williams is also a loving wife to her husband and Reddit co-founder Alexis Ohanian, with whom she shares an adorable daughter named Olympia Ohanian.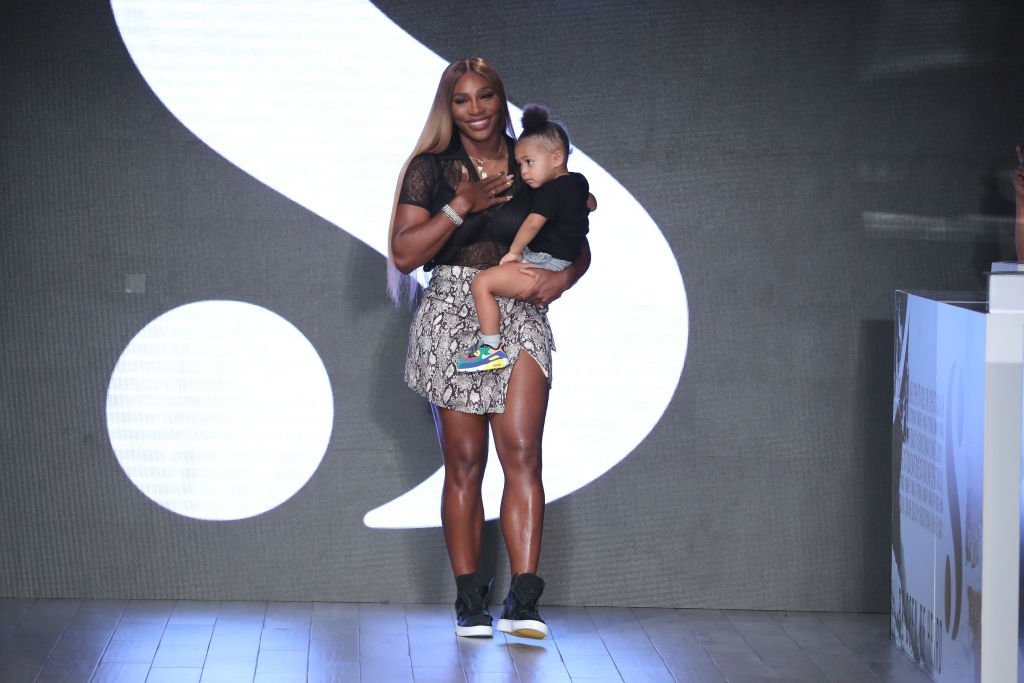 Since welcoming Olympia on September 1, 2017, Williams and her husband have never stopped sharing cute pictures and videos of their daughter, who also has an Instagram page. 
These photos and videos always leave fans wanting more because of Olympia's infectious cuteness. Recently, Alexis shared a hilarious video showing him and his daughter while having fun. 
In the video, Olympia and her dad had two fun filters over their faces. The filters were similar and resembled Alexis. The clip began with Olympia, with her filter on, calling her dad. 

Alexis, who also had the same filter on, was confused and asked her if she was "papa." Olympia nodded in agreement, but her dad disagreed and said he was papa. 
At that point in the video, Olympia's filter came off briefly, revealing her cute face. She spoke with a raspy voice, continuing the argument with her dad that she was "papa." 
In July 2020, Olympia became the youngest team owner in professional sports.

When her filter came back on, the little tot and her dad continued their banter over who was "papa." Finally, Alexis succumbed and exclaimed that there were two papas. 
Afterward, his adorable daughter laughed out loud, and they made funny noises. Alexis duly captioned his post:  "Too many Papas 🥺 @olympiaohanian."

Many fans gushed on the video in the post's comment section. One fan said Olympia has the best laugh, while a another fan said they love her voice. 
The video demonstrated the close bond Olympia shares with her dad, who does everything to please her, including joining natural hair Facebook groups to learn how to do her hair. 

The soon-to-be 4-year-old girl also has a close bond with her mom and regularly appears in matching outfits with her. For example, Williams and Olympia looked too cute in pictures the tennis star shared that showed them in matching pink sweatshirts in July. 
Williams, and Alexis who has no issues being known as her husband, are raising their daughter rightly and securing her future. 
In July 2020, Olympia became the youngest team owner in professional sports when she joined her mom and other famous names as owners of the National Women's Soccer League's new Los Angeles team called Angel City. 
The future is indeed bright for the cute Olympia. While it remains to be seen what she will end up being, fans will continue to enjoy hearing her raspy voice and seeing her cute face in the pictures and videos her parents share on social media.