Eric Stonestreet Is off the Market Following Engagement to a Nurse and Which Bodes well For the 'Hypochondriac' Actor
The 49-year-old "Modern Family" actor has been in love with his pediatric nurse girlfriend, who he met at a charity event in 2016. Now, the couple is set to walk down the aisle.
Eric Stonestreet has found the perfect love to make him want to walk down the aisle. The "Modern Family" star recently shared a loving snap on Instagram that revealed his pediatric nurse girlfriend, Lindsay Schweitzer, said yes to his big question.
Alongside a series of photos that captured the emotional moment between the longtime friends, the actor happily declared, "She said, 'She'd have her people call my people.'"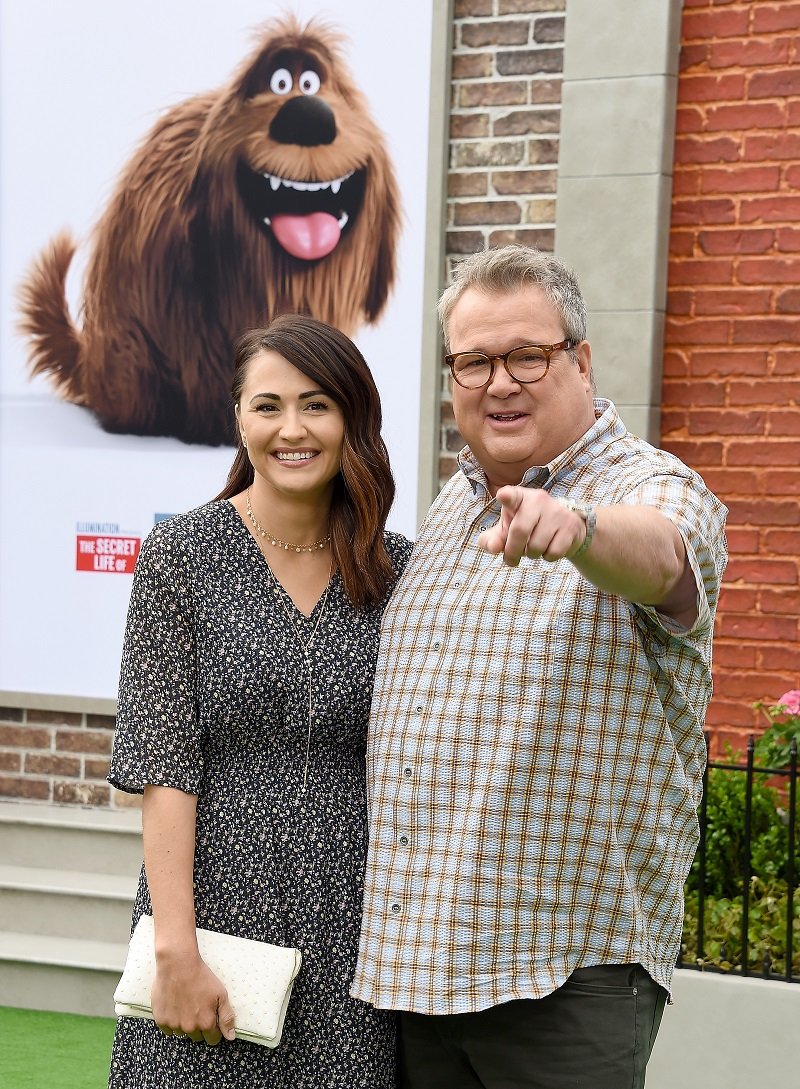 The two-time Emmy-winning actor met Schweitzer at the Big Slick charity weekend in Kansas City in 2016, and news of their romance began to emerge in 2017.
Thousands of fans and friends reacted to the huge announcement on Stonestreet's post, with some noting that it was about time the couple tied the knot.
Stonestreet never hides his love and admiration for his girl, noting that she impacted him during their time together. In 2017, he made an appearance on "Ellen DeGeneres' Show," where he spoke about their romance.
Stonestreet then explained that he and Frankel decided that it was best for them to be friends.
The show host complimented Stonestreet for his then-girlfriend, who she said was a good fit since he was a hypochondriac. The actor excitedly remarked that Schweitzer knew how to calm him down.
Sources close to the lovebird revealed that they loved spending time together and have a mutual admiration for each other. But, for the comic actor, the best part of dating Schweitzer is how supportive she is to him.
Stonestreet once shared a lovely picture of him and his partner enjoying an iconic moment together. The couple was pictured kissing the Kansas City Chiefs Super Bowl trophy in matching jerseys.
The couple is ardent supporters of the Kansas City Chiefs, but watching the games is fun for "The Secret Life Of Pets" actor whenever he has the pediatric nurse partner by his side.
Before meeting the love of his life, Stonestreet was reportedly involved with "Real Housewives Of New York's" Bethenny Frankel in 2015. Both stars opened up on their alleged romance during an appearance on "Watch What Happens Live with Andy Cohen" both stars opened up on their alleged romance.
Fans asked the duo to shed light on rumors of their secret romance, and the reality star, Frankel, asked the comic actor Stonestreet to open up to the crowd.
Stonestreet then explained that he and Frankel decided it was best for them to be friends, although he added that she was a great kisser. However, fans of the 49-year-old are glad he is finally off the market.