Toya Johnson's Youngest Daughter Reign Looks Adorable in Plaid School Uniform for 1st Day of Pre-K
American reality television star Toya Johnson shared one of the joys of motherhood with her fans when she posted pictures of her adorable daughter Reign's first day of preschool. 
One of the joys of motherhood is seeing one's kids grow, develop, and achieve new milestones. American reality television star Toya Johnson is experiencing one of those precious moments of motherhood. 
On Monday, Johnson, the star of the 2011 reality television show "Toya: A Family Affair," shared three gorgeous pictures showing her youngest daughter Reign's first day of preschool.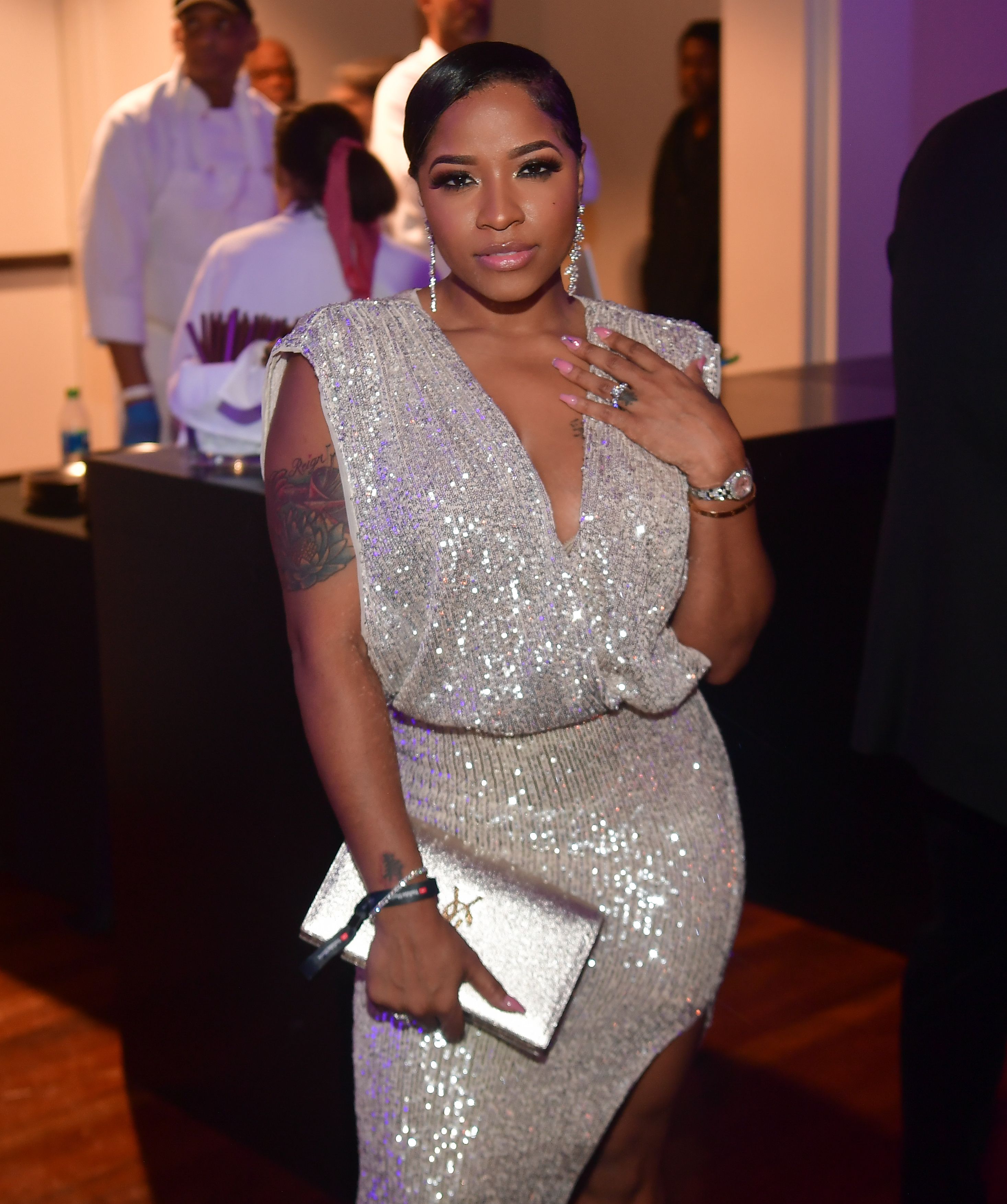 The first snapshot showed Reign posing in her beautiful school uniform and black shoes. The precious girl proudly held a certificate with her name, age, and date on it. 
She smiled happily as she posed, flaunting her stylish braided hair. In the second photo, Reign posed with her back turned against the camera and showed off her colorful and customized school bag. 
The sky blue bag featured purple detailing and rainbow stripes all over it. The bag also featured multiple unicorns with rainbow manes and tails. 
The third snap showed Reign's father, Red Rushing, carrying his adorable daughter in his arms. He wore a dark grey hoodie over a white T-shirt and matching pants. 
Fans watched Rushing's beautiful proposal to Johnson on the season finale.
In the post's caption, Johnson wrote, "Made it back in time to take our princess to school on her first day." The proud mom added that she had to hold her tears in and admitted her daughter is growing up. 
Reign is indeed growing up so fast. In February, Johnson celebrated the little tot's third birthday by throwing her a tea party-themed bash. The doting mom also wished her daughter a happy birthday in a post on her Instagram page. 
In the post, Johnson shared multiple pictures from her daughter's birthday celebration, showing as they dazzled in matching floral outfits. 
The mother-daughter duo enjoys stepping out in matching outfits. In November 2020, Johnson shared pictures of her and Reign on one of their playdates at the playground. 
The photos showed them in black sweatshirts with colorful sleeves, paired with blue denim pants and black footwear. Johnson, who took the bonnet debate to the next level by wearing her silk bonnet in public, is a fashionista and is showing her little daughter just how to be one. 
Besides Reign, Johnson also has an older daughter, Reginae Carter, 22, who she shares with rapper Lil Wayne. They have an unbreakable mother-daughter bond and have co-written a book titled "You Just Don't Get It."
Johnson and Reign's dad, Rushing, announced their engagement in November 2019. Fans watched Rushing's beautiful proposal to Johnson on the season finale of "T.I. & Tiny: Friends And Family Hustle" in June 2020. 
The lovebirds were on a helicopter ride through Atlanta when Rushing asked Johnson to looked down on their landing area. There, she saw the words, "Will You Marry Me" painted red and broke down in tears at the surprise proposal.