Tamera Mowry Happily Reunites with Former 'The Real' Co-Hosts in Photo from Adam Housley's Birthday Party
Tamera Mowry was all smiles while posing with her former "The Real" co-hosts Loni Love and Adrienne Bailon in a new picture shared on Instagram. 
Tamera Mowry is famous for starring alongside her twin sister Tia Mowry in the ABC/WB sitcom "Sister, Sister." Since the series ended, she has starred in several television series and shows. 
Tamera is also famous for starring in the syndicated daytime television talk show "The Real," where she co-hosted with Loni Love, Adrienne Bailon, Tamar Braxton, and Jeannie Mai. She joined the show in 2013 but quit in 2020.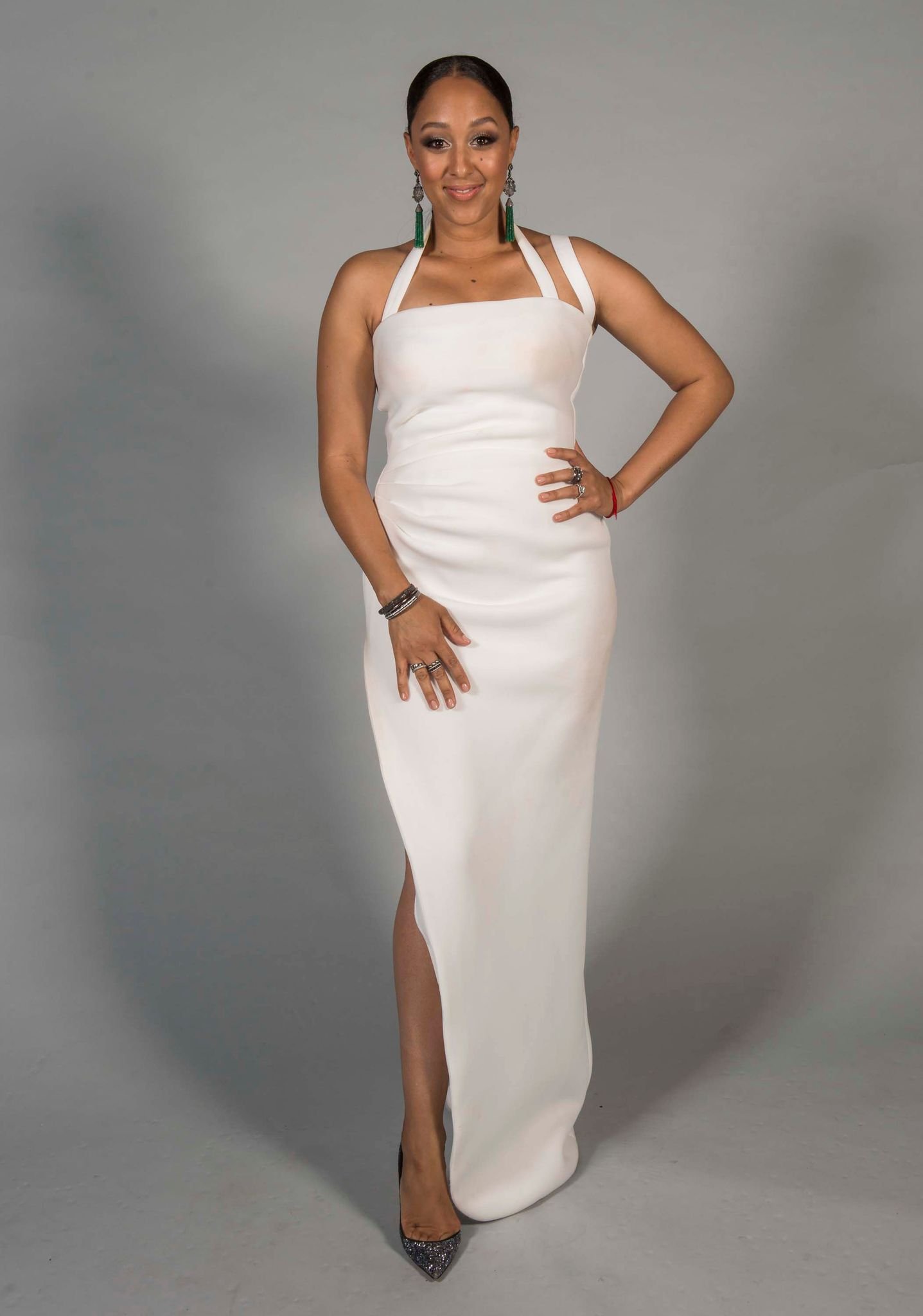 After Tamera departed from the show, fans complained about missing her and her former co-hosts being together. This led to a reunion last December after Tamera made a special appearance on "The Real." 
Recently, fans got another opportunity to see some of their favorite television personalities together when Tamera, Love, and Bailon reunited at Tamera's husband Adam Housley's birthday party. 
Bailon shared a picture of her posing with Love and Tamera at the latter's Napa Valley Wine Country home, which she shares with Housley and their two kids, son Aden and daughter, Ariah. 
The photo showed Love in a black jumpsuit dress with buttons, which she matched with leopard-print sneakers. Bailon looked gorgeous in a brown long-sleeved crop top, which she paired with a matching jumpsuit skirt and white footwear.
Tamera posed between her friends and looked elegant in a lilac silk dress with a plunging neckline and slit. She paired her outfit with silver heels. In the post's caption, Bailon described Love and Tamera as her friends forever. 
Tamera opened up to her fellow co-hosts about how she and Housley make their interracial relationship work.
Tamera, Bailon, and Love's reunion is coming three months after Bailon and Tamera reunited for the first time in a year. The ladies shared pictures and videos of their reunion on social media. 
In Tamera's post, she shared a picture of herself and Bailon posing in chic outfits while blowing air kisses at each other. She captioned the post: 
"Instantly we connected @adriennebailon 💕 For that I am forever grateful. My forever girl crush. Proud of you A! It was a year too long since I've seen your gorgeous face!"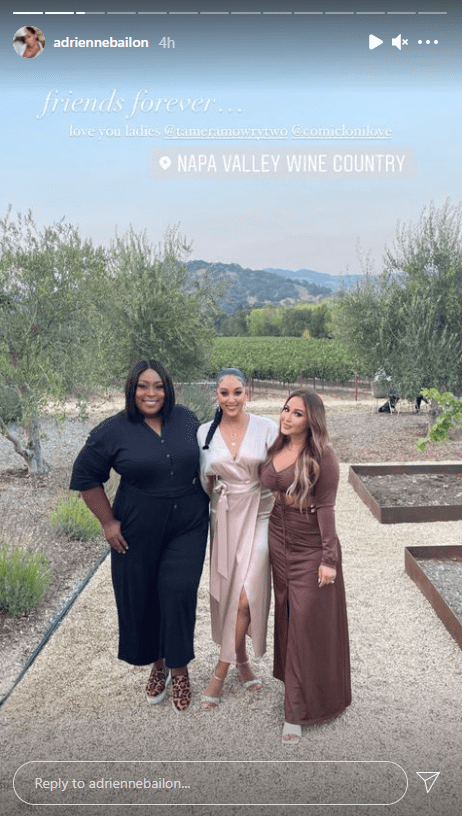 She also said that it felt like she and Bailon never left off and that the latter will always have her heart before expressing her love for her. 
Braxton also reacted to the post and had a sweet exchange with Tamera. Fans were pleased with both women's sweet exchanges given that Braxton had fallen out with Tamera and the other co-hosts following her firing from "The Real" in 2016. 
After leaving "The Real" last year and moving to Napa Valley with her family, Tamera reflected on her life after the show during a chat with ET. She said Love, Bailon, and Mai will always be a part of her family. She also revealed she still talks to them. 
The television personality is enjoying time with her husband and their growing kids. She told Us Weekly that quarantine helped her connect with Housley learn more about him. 
During her time on "The Real," Tamera opened up to her fellow co-hosts about how she and Housley make their interracial relationship work. She said being open to learning is key in such relationships. 
Tamera also admitted that though her marriage is working out well, it has not been the smoothest of rides as she has experienced some hilarious moments with her husband. 
However, learning and discovering new things from and about each other and staying faithful and committed to one another has been beneficial to the couple and helped them maintain their 10-year marriage.