Dunkin' Worker Reveals How He Makes Customers' Drinks When They Don't Tip
This month a Dunkin' employee shared a video that detailed how he makes customers' drinks. Netizens quickly responded because there was a big difference between the drinks he gave to tipping and non-tipping customers! 
A TikToker who purportedly works for Dunkin' showed viewers how much more effort he puts into making drinks when customers give him a tip.
The employee who goes by Jason on TikTok garnered quite a reaction for his video. While it remains uncertain where this store is located, netizens had a lot to say, and many hoped it was not the Dunkin' in their town.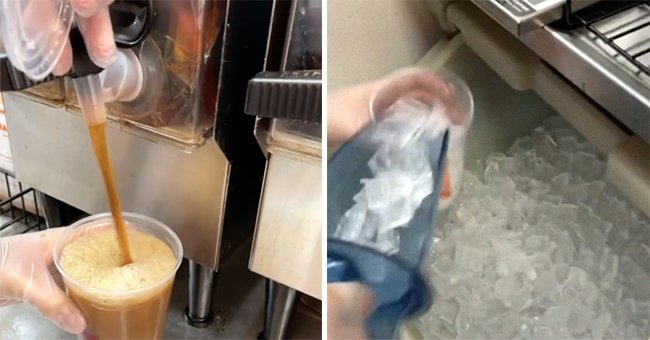 MAKING THE DRINKS
The short video was captioned: "Frr if you tip, imma make sure your drink is A1 [sic]." Throughout the clip, he can be seen making drinks that appear to be ice coffees. 
He adds various ingredients to the cup, including sweetener, ice, cream, and caffeine. For the first drink, which was made for a non-tipping customer, he could be seen putting on the lid and then swirling the cup to distribute the contents.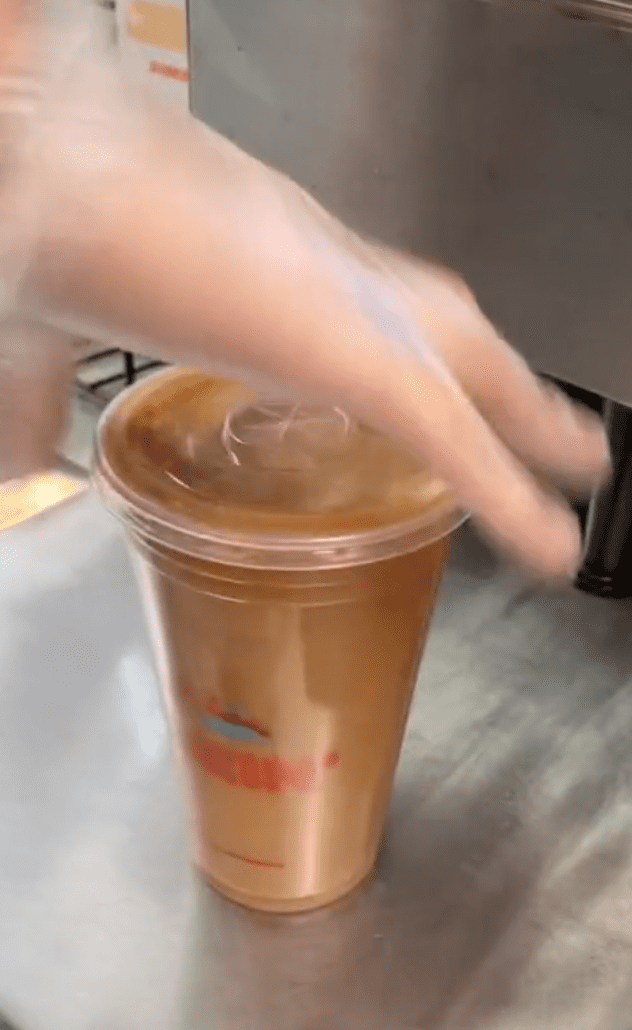 A SMALL BUT IMPORTANT DIFFERENCE 
For the second cup, he puts in much more effort. While most processes and steps remain the same, the final step is altered and makes a big difference.
Many netizens were not impressed by his actions, and some even called him out for it.
He puts a long spoon into the drink and constantly stirs around all of the contents. He explained that he does this to make sure no sugar is left behind. Next, he put on the lid and swirled the drink similar to the first cup.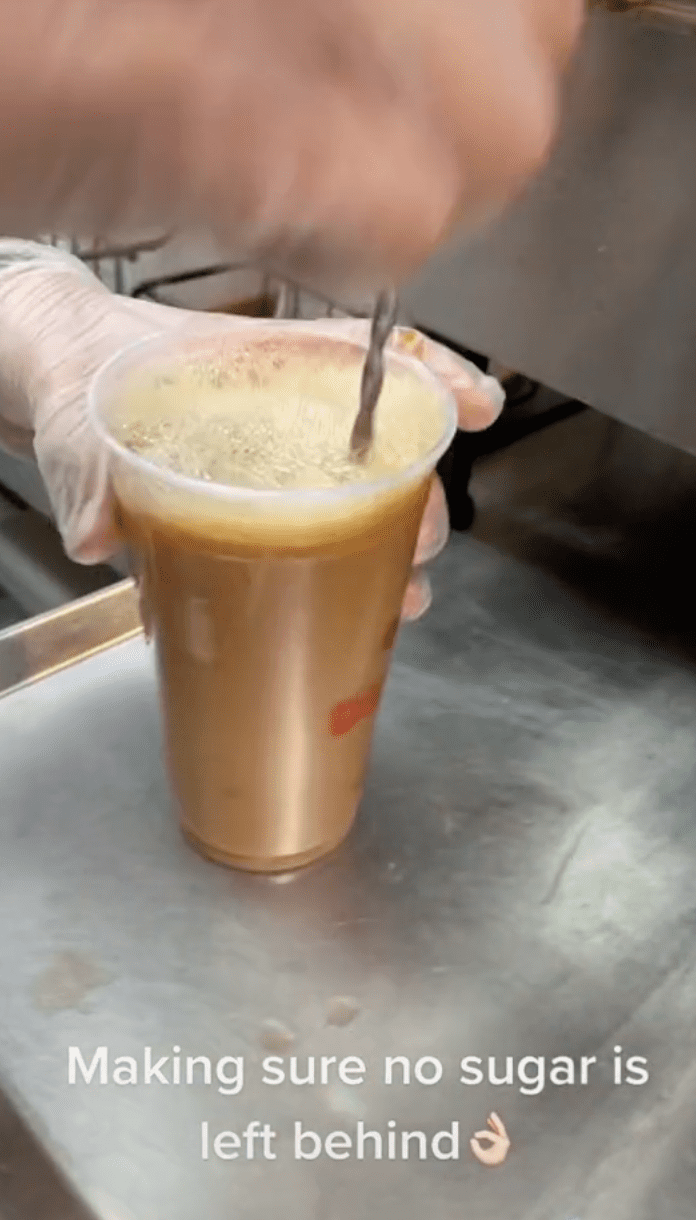 MORE EFFORT 
In the comments, the TikToker provided more context. He shared: "I definitely put a [little] more effort in those who tip but regardless, you still getting what you paid for."
Many netizens were not impressed by his actions, and some even called him out for it. One person asked: "So I'm tipping for you to stir my drink?" Someone else suggested that he simply do his job regardless of tips. 
THE PUBLIC RESPONDS 
Some users were quick to point out that they didn't know a tip was expected. A netizen wrote: "When did Dunkin' accept tips?" Another echoed this sentiment and stated that they didn't know they needed to tip fast-food employees. 
While the vast majority of comments were negative, a few users were amused by the clip. One person asked why nobody was taking it as a joke.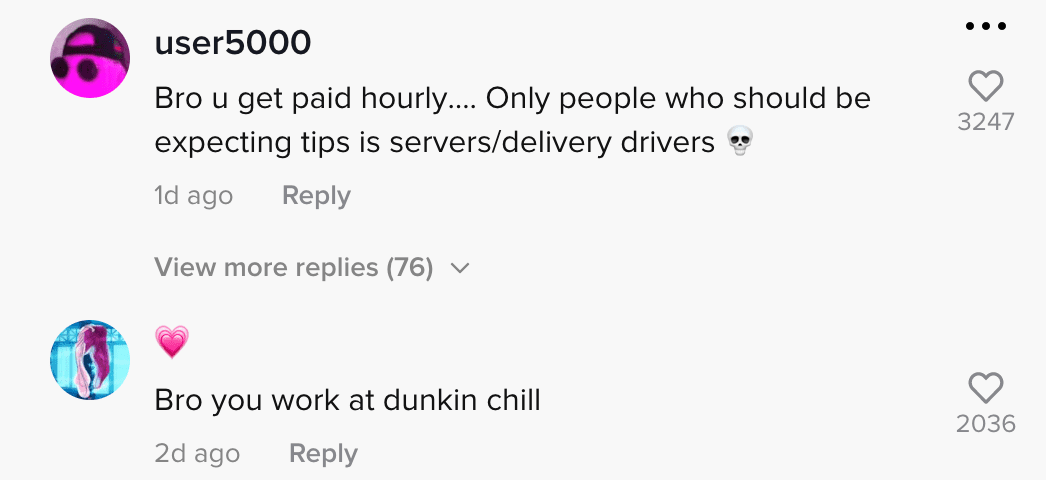 TIP MONEY 
A netizen said: "Y'all so mad, but at the end of the day, he did his job and served the customer, chill out." The TikToker also responded to the viewers who were surprised to hear that he even got a tip.
He shared that he made around $20 on tips every day. In a comment, he explained that he worked a shift with one other person, and together their total tips come in at $40, which they divide in half.