Teddy Pendergrass' Widow Feels 'Fabulous' as She Defies Her Age in Long Skirt & Black Top in New Photo
Teddy Pendergrass lived a fulfilled life before his tragic demise in 2010. After his death, the singer's family was torn apart, with family members claiming his assets.
Teddy Pendergrass remains one of the greatest R&B singers of the 20th century. He was the lead singer for "Harold Melvin and The Blue Notes" and was rocketed into fame in 1972, following the release of the hit single "If You Don't Know Me By Now."
Pendergrass was at the apex of his career in the '70s and '80s until he was involved in a ghastly motor accident and broke his neck, leaving him paralyzed in 1982. Despite his circumstances, the icon kept giving excellent performances from a wheelchair.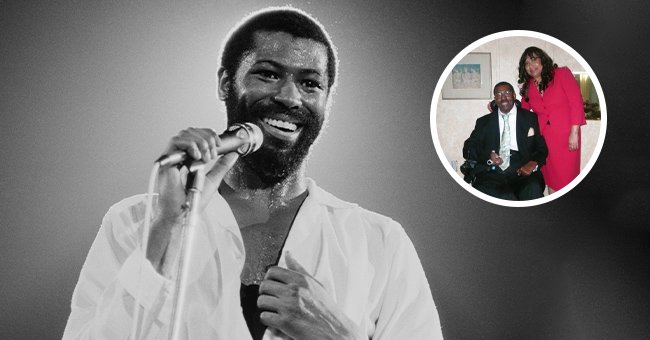 Before his demise, the legend was married twice. His first marriage was to Karen Still, and his second was to Joan Williams. Joan appears to be in a good place, over a decade after Pendergrass' death, and her Instagram posts are a testament.
Yesterday, she shared a picture on her Instagram page that showed her looking age-defying in a black turtleneck sleeveless top paired with a gray pleated long skirt and a matching pair of shoes.
Joan rocked black wavy hair and accessorized it with various accessories, including two bracelets, a blue purse, and earrings. She wore light makeup, accentuated by red lipstick, and posed sideways. Captioning the post, Joan wrote:
" #feeling fabulous and blessed."
Joan walked down the aisle with Pendergrass on Easter Sunday in 2008 and lived happily for two years before the latter passed away after suffering respiratory issues following successful colon surgery. In the immediate aftermath of the singer's death, conflict arose in his family.
The conflict over his assets was settled out of court as his amended will was also disputed.
A report had it that Joan and Pendergrass' son, Teddy Pendergrass Jr presented conflicting wills— with each naming themselves as sole beneficiaries of Pendergrass' properties and leaving the other with nothing.
Teddy noted that his father did what he intended to do, which was to put him in charge of the family. Briefly, after Pendergrass' death, a probate court revealed that the singer's will left his entire estate to his wife.
Teddy denied the will's legitimacy, noting that his father was not stable mentally to make such a decision. Afterward, the singer's son alleged that he possessed the only copy of his father's will.
Teddy's claims were proven to be false, and the will was declared fake, but it was too late, as the conflict had brought about a massive rift in the family. Joan sued Teddy and his attorneys, alongside his step-sisters and their attorneys.
Joan accused her late husband's children of trying to cut her out of Pendergrass' assets and dragging her in and out of court. She eventually sued them for damages and the emotional distress she suffered.
Pendergrass died at 59 in a hospital close to his hometown in Philadelphia. The conflict over his assets was settled out of court as his amended will was also disputed.