Bride Catches Groom Watching a Football Game during His Own Wedding
A bride was stunned by her newlywed husband's behavior at their wedding. Instead of taking in every moment of their special day, he took out his phone to watch a football game. 
Wedding days are busy from morning to evening, and the couple spends hours chatting to family and performing an array of bridal procedures. However, one groom found a sneaky way to keep track of his football team during the reception.
Without any time to take a break during the special day, a groom named Blake propped his phone up against the wedding cake. This allowed him to watch the game while the reception party was still in full swing.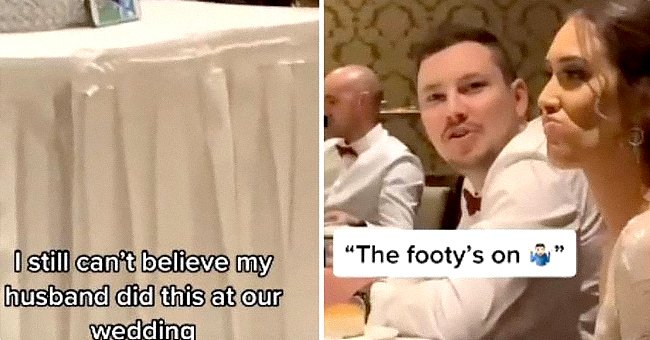 THE BRIDE WAS UNIMPRESSED 
This month the brief wedding clip was posted to commemorate 1 year of marriage for the couple. The footage showed the bride, Dani, and she had a very unimpressed look on her face. 
She was clearly not happy that her new spouse was paying attention to football while one of the most memorable days of their lives was happening right in front of him.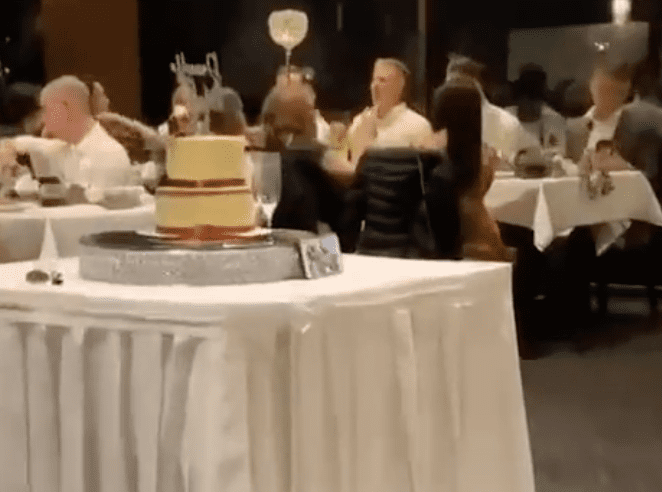 STARTED AN ONLINE DEBATE 
The video gained a major response online, with commentators engaging in a dynamic debate. With millions of views, netizens had a lot to say, and one user was upset by the groom's behavior.
They said: "Can't be present in the moment. Kind of sad." Another user echoed this sentiment and stated: "I mean, I don't mind my man watching this stuff but at the wedding, seriously?"
SUPPORTING THE GROOM 
Someone also said: "Not sure if my expectations are too high or not, but that's a nope for me." A few commenters also supported the husband's actions and called him a hero for being brave enough to put on the game. 
A netizen remarked: "At least he is still in the room. My hubby went to the bar area with his dad to watch the footie on my wedding night." Referring to the TikTok video, another expressed: "I am not seeing any problems."  
FOLLOW-UP VIDEO
In a comical follow-up video posted on the couple's TikTok account, they reacted to the news that their wedding video went viral. Blake can be heard telling his wife that he gained legendary status around the world.
He proceeded to tell Dani that many netizens said she was the person in the wrong. In response to this, she sarcastically stated: "I know. I've learned my lesson ... The next guy I marry won't be into football."