Camille Winbush AKA Vanessa from 'The Bernie Mac Show' Mourns Death of Her 'Second Mother' in Heartbreaking Post
Several individuals are sympathizing with Camille Winbush, who appeared as Vanessa on "The Bernie Mac Show," following the demise of a loved one. The actress took to Instagram with a tribute that left her fans heartbroken.
The lovers of Black family comedy will not be quick to forget Camille Winbush, who played the role of Vanessa Thompson in the classic sitcom titled "The Bernie Mac Show."
As a young and upcoming actress, Winbush showed professionalism when it came to playing her character. She continued to win the public's hearts with her acting skills in the movie for years until the show ended after the death of Bernie Mac.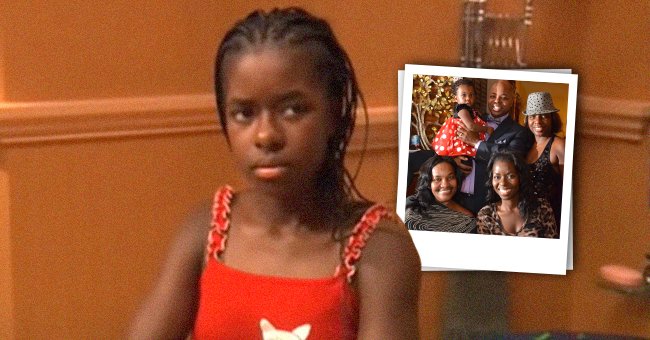 More than a decade has passed since the show aired, and Winbush has continued to climb the ladder of success in her career. However, recent times have been tough for the actress as she was thrown into a state of mourning following the death of a loved one.
A few hours ago, Winbush took to her Instagram page to mourn a middle-aged woman, who she described as her "second mother." The actress posted pictures that captured lovely moments spent with the woman named Florie Anne. 
Alongside the photos, Winbush said her final goodbye with an emotional caption. Winbush noted that she hoped to spend more time with Anne and said the woman was not only a second mother to only her but many others. 
Apart from her decision to be a content creator, she is also pursuing a career in music.
Furthermore, Winbush admitted that Anne made a lasting impression on everyone who met her. Finally, the recording artist wrote that the adventures they shared will always make her laugh for the rest of her life. She also added:
"You live on in our hearts and memories forever. So for you, I will smile though my heart is aching."
Fans, followers, and celebrities were touched by Winbush's tribute and took to the comments section to offer their condolences. "The Bernie Mac Show" co-star DeeDee Davis also sympathized with Winbush.
Winbush might be receiving condolence messages, but earlier this year, she was subjected to backlash from netizens after sharing some surprising information. She announced that she would be sharing and selling content via a site called "Only Fans."

The site is often associated with pornographic content, but Winbush revealed in an Instagram post that she would be sharing content in her way— minimal nudity. She also mentioned that she would be dropping a skincare routine and remained unapologetic for her choice.
Following her revelation, fans aired their thoughts, with many calling Winbush out for her decision. However, the actress stood her ground and made it clear that she was an adult and could live her life how she saw fit.
Apart from her decision to be a content creator, she is also pursuing a career in music. She has released some numbers and does performances at several fundraising events in Los Angeles.
While she sings, Winbush still takes on other movie roles. She has appeared in "The Secret Life Of The American Teenager," "Strong Medicine," and many more. She is also a recipient of three NAACP Awards and a Young Artist Award.